"Legion" Season 3, Episode 3: Meet the Xaviers in "Chapter 22"
For the second time in three episodes, Legion doesn't show a single established character for a good chunk of the show's established run-time. Well, we see David (Dan Stevens). But it's Baby David. Happy Baby David, before The Shadow King set up shop and shattered a happy home.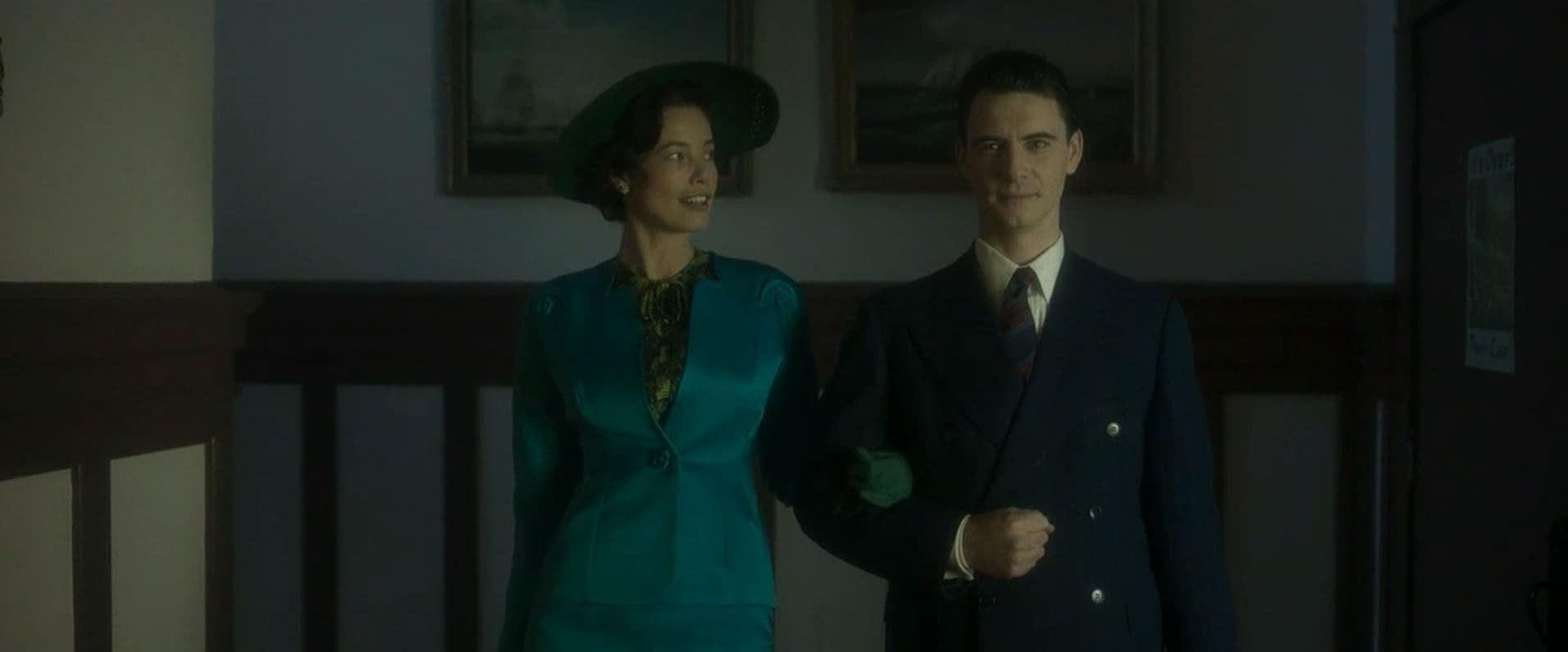 Well, maybe a happy home. We meet David's mother, Gabrielle (Stephanie Corneliussen), who is sitting with her son in her big, giant house. Or, maybe she's sitting in an asylum. She doesn't really know what's real since she met Charles (Harry Lloyd). Charles has a way about him that could cause one to doubt reality.
Charles was also in the asylum, where he listens in on the thoughts of his therapist. We get a hint that he may have been admitted after an event in World War 2, where he convinced a Nazi soldier to turn his gun on himself. With his mind— regardless, why is he there? Was he admitted for psychiatric help, or is he there to help the patients with his abilities?
Chapter 22 of Legion switches back and forth between the asylum and the Charles' mansion, with the young mutant frantically working on a device that will help him find another person like him.
Charles Xavier may have found the love of his life, but he's lonely for the company of someone who might understand the burden of his powers. This proves to be his undoing, and the reason why David Haller's life is destroyed. If only the future Professor X. had learned to be happy with his lot in life, if only he hadn't allowed his hubris fuel his loneliness, the Xavier family might have known some happiness.
Hubris. Love. Folly. These are the recurring themes of Legion, and "Chapter 22" has all three spinning like plates throughout.
Charles finds someone in Moracco, and leaves his wife and infant son behind while he faces his first major foe— Amahl Farouk, The Shadow King. We already know how that encounter went from the first season, with Charles "destroying" The Shadow King on the Astral Plane, not realizing that Farouk had survived until he had gone on to possess Xavier's son.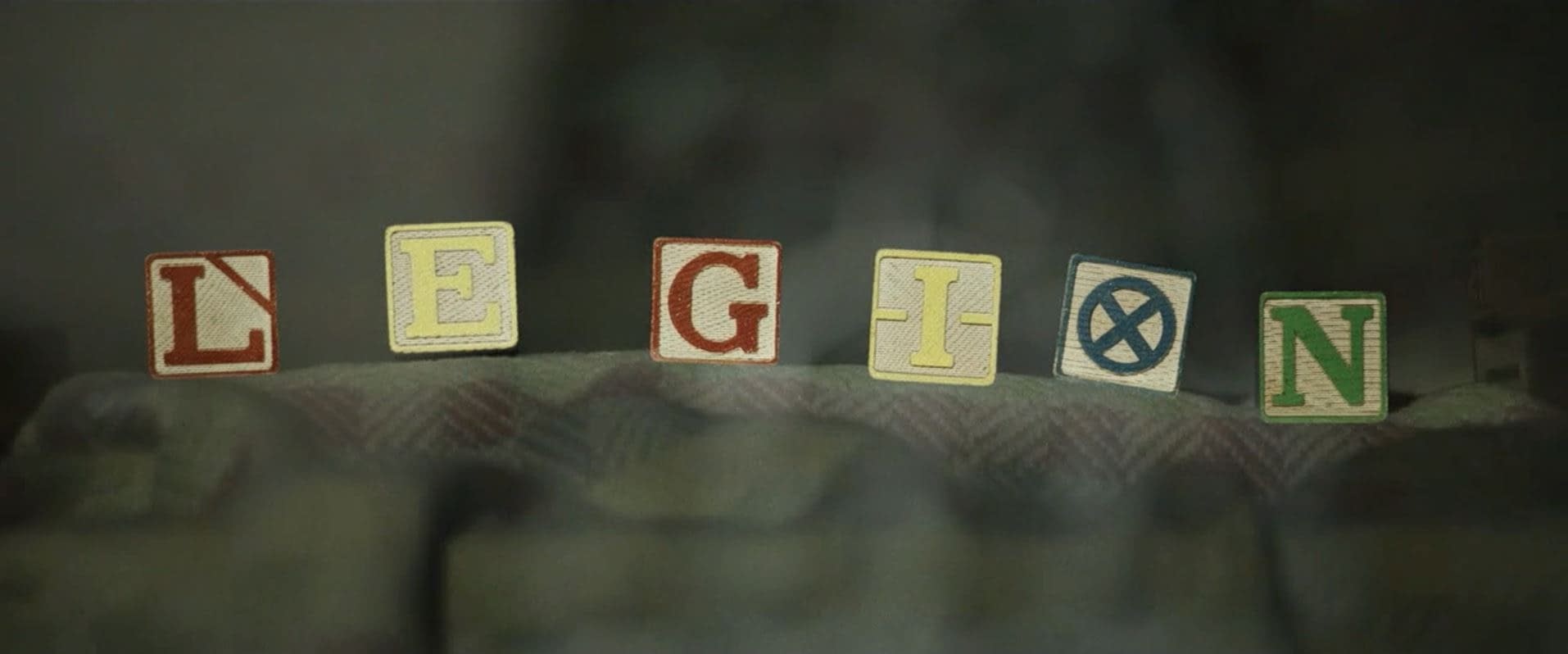 There are a lot of interesting questions brought up about Charles Xavier throughout this episode. He can plant suggestions in people's minds. He nods his head, and he and Gabrielle are released from the asylum. He claims to have established rules for his powers, but how strictly does he adhere to them? Gabrielle is clearly smitten with his conviction and drive to act as a shepherd for humanity, and Charles is clearly shaken by his encounter with the Amahl Farouk, The Shadow King (Navid Negahban), a man Charles claims has no sense of morality.
There is an odd, rythmic thumping that occurs at odd times, and both Charles and Gabrielle can hear it. She can hear a man's voice, too— calling out to her, warning her. Gabrielle thinks she might be haunted.
That thumping is courtesy of David, who is trying to warn his mother about Farouk's impending attack on their happy home. Unfortunately, David is trying to reach his mother through Switch's time travel powers, which she barely has any control over. A few hours of travel had been tough for her before, several decades is nearly impossible.
Harry Lloyd is so good as Charles. There is a war blazing beneath his brow, a kind tick to his lip that says more than words. You could see this man assembling a school to tutor gifted children in how to live in a world that will hate them. He seems altruistic, kind, and deeply in love.
The real gem here, though, is Stephanie Corneliussen as Gabrielle. She's perfectly cast, a lovely, serene presence in David and Charles' life with just a glint of trouble behind her eyes. She survived the camps in the war, and hasn't spoken in ages. But she meets Charles, her life changes, but she's not entirely sure how real anything really is.
And neither are we— Gabrielle's "haunting" is actually David, trying to reach her from the future. At times she sees rooms in the wrong way, with doors standing in the front yard instead of in their frames. At one point, she is writing a letter to Charles, but it's just a curving line on the page. Did she recover, only to lose her sanity again due to her proximity to such powerful mutants?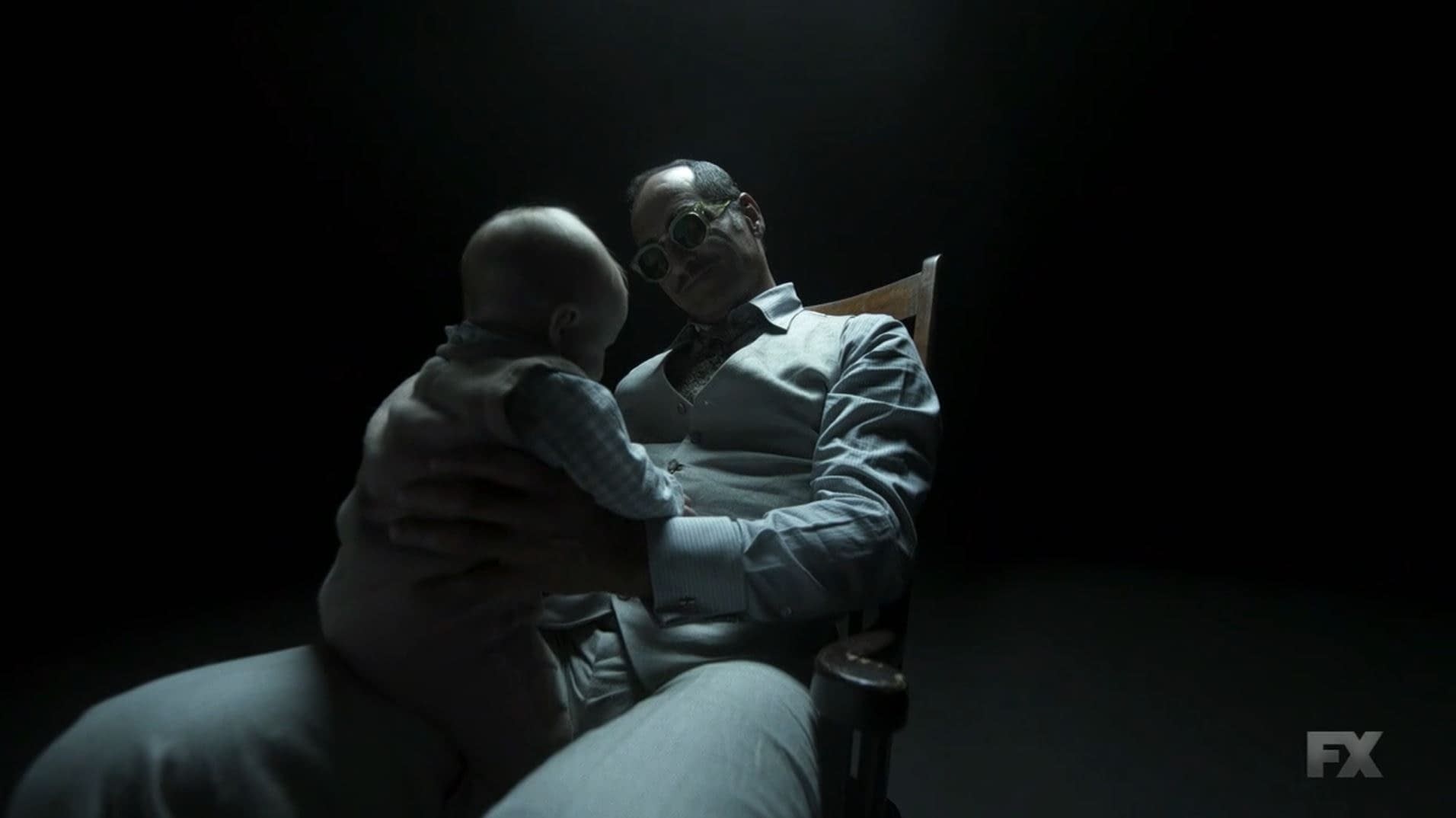 And then there's the tragedy of events as David remembers them. Amahl Farouk did indeed possess David after Charles destroyed his body, but he was only able to do so because David kept trying to appear to warn Gabrielle. When she sees David, she goes into a catatonic stupor, and doesn't appear to revive. When Charles enters the nursery and sees David's spectral form hovering over his love and his baby, he lashes out, sending David back to Switch's (Lauren Tsui) time corridor. As Charles holds Gabrielle's body, Farouk makes his move, enacting the perfect revenge on his aggressor.
And we see the moment that Farouk takes possession of little David. It's a punch in the gut. Little Baby David is sweet and happy, but when the Shadow King takes over, we see him sitting in David's mind, holding the panicked baby on his lap. It's so very chilling, and so very Legion.
We're three episodes in to the last season of Legion on FX, and we still have more questions than answers. Next week's Chapter 23 promises to show us the end of the world that future Syd (Rachel Keller) showed present Syd, and hopefully Switch won't lose any more teeth.
[rwp_box_recap id="0"]