Seasonal programming can be hit or miss for most holidays, but Netflix hit the spoopy jackpot with their quirky series The Curious Creations of Christine McConnell.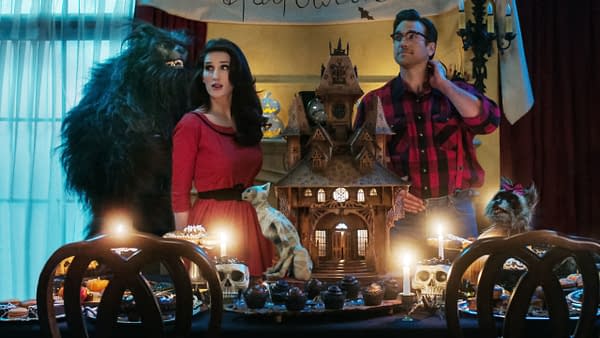 Part Martha Stewart, part Jim Henson Company house party with a dash of classic Bewitched for good measure, the 6-episode single season series is devilishly delightful on all fronts:
It's not for everyone, but if you like the darker side of homemaking and wise-cracking muppets, then this is the show for you. With an Executive Producers list including Brian Henson, Kirk Thatcher, and Judith Regan, it's no wonder the series is so entertaining.
McConnell's confections are astounding, the time she puts into her gingerbread house ALONE is mind-boggling, and her attention to detail will make you never want to make your own goodies again [we kid, we kid, kinda].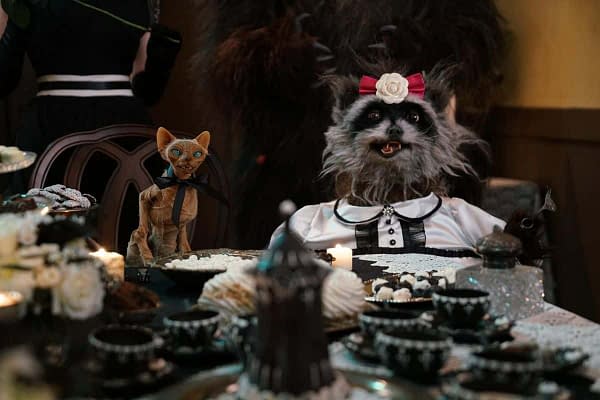 Where ELSE are you going to get a talking taxidermied raccoon-skunk with a forkhand named Rose who gets a birthday cake complete with a beating heart?!
Dita von Teese shows up as the spirit who lives in McConnell's mirror, her perfectly coiffed hair and silhouette high-lit in an episode by bullet wounds on her ghostly back as she leaves for a date.
We could go on and on about how charming the series is, about how brilliant the use of puppets and humor is, but you should really check it out for yourself. Also, McConnell's Facebook page has an incredible collection of her creativity in all realms- dressmaking, cooking, crafting, photography.
The Curious Creations of Christine McConnell is currently streaming on Netflix now. Here's hoping we'll get another season for 2019.
Enjoyed this article? Share it!