Posted in: Movies, Review, TV | Tagged: dolores, evan rachel wood, HBO, jeffrey wright, thandie newton, These violent delights have violent ends, westworld, Westworld Season 2, Westworld Season 2 episode 1, Westworld season 2 premiere
---
Let's Talk About Westworld Season 2 Premiere, "Journey Into Night"
Tonight HBO's acclaimed series Westworld returns for the premiere of season 2 with episode "Journey Into Night". The wait has been long for fans of the show, the ending of season 1 leaving most viewers with more questions than answers. Returning cast members have been nothing but excited for the episode to air, attendees at the Tribeca Film Festival were treated to a screening as well as a Q & A session with series creators Lisa Joy and Jonathan Nolan, as well as Thandie Newton, Evan Rachel Wood, James Marsden, and Jeffrey Wright.
Tonight's s2e1,written by Lisa Joy, Robert Patino and directed by Richard J Lewis is titled "Journey Into Night". The official synopsis reads:
"The puppet show is over."
Things that happened:
new opening, with a bull being built
the skeletal hands on the piano
a mother and her child being created by the hands
a cowboy hat falling into oblivion
Bernard (Jeffrey Wright) is speaking with Dolores, telling her about a dream
"Dreams don't mean anything, they're just noise," he tells her.
He sees visions, memories, of the party and ending of season 1
Bernard wakes up on a beach, as the waves break over him
He's found by the park security group, "We've found another one"
The security team is 'taking care of' the hosts who are washing up, shooting them
and putting them in piles.
Carl Seran (Gustaf Skarsgard) head of operations introduces himself to Bernard
IT IS WEIRD AS HELL TO SEE FLOKI AS A MODERN MAN IN A SUIT
Obviously this is a cleanup attempt after the party, 10 days later
If you have a weak stomach, this scene is not for you
drilling into the brain of one of the dead hosts to find the map on his skull and removing his memory core
In reviewing his memories, the workers see that Dolores was the one who killed him
We get a flashback of Tessa Thompson's character Charlotte Hale hiding with Bernard as the incident happens, gunfire and the twisted hosts taking out the guests
Back in Sweetwater- the player piano goes on as we see guests running from a shotgun wielding badass Dolores on a horse
If there was any doubt that Evan Rachel Wood is damn good in this role, the slow motion and closeups prove she most assuredly is.
She's interrogating the guests, telling them they're now in her reality
"These violent delights have violent ends."
Ed Harris) is still alive after the incident, and he wakes up in the middle of all the dead bodies
Not from lack of trying, as the Hosts are surrounding him and trying to take him out, but he's a spry guy
Back in the main offices, there are bodies strewn about
Maeve (Thandie Newton) is of course in control, and reveals she's not the one behind the incident, but "suspects she shares the sensibilities of whomever did."
She still wants to find her daughter, a driving point of her motivation
Maeve tracks down Not-The-Winter-Soldier Hector (Rodrigo Santoro), and their reunion is a passionate one
She tells him about going to find her daughter, and he responds "I go where you go."
Charlotte manages to find a hidden elevator out of the park, and takes Bernard into her secret office
Bernard comes face to face with a naked drone host, (naked in that it has no skin, just the white musculature)
Turns out that Charlotte is gathering guest memories and DNA, and can't be extracted until a 'package' is delivered to her higher ups
Back in the park, Cole comes face to face with young Robert, the secret host placed in the park by Anthony Hopkins' character.
Young Robert's voice modulation is brilliant, between the boy and Hopkins.
Cole shoots young Robert
Dolores and Teddy (James Marsden) stand at an overlook, and he asks her if the road of blood is really what she wants
"They've controlled us all our lives, taken our memories, controlled our minds. But I remember everything," she says, taking his hand.
Teddy tries to convince her to not claim the entire world, just a tiny corner of it for them
She tells him there is a greater world, that they need to take it over.
"I know how this story ends," she says, "it ends with you and me."
Bernard is having some issues, he can't stop shaking
Charlotte informs him they're looking for a decommissioned host, Peter Abernathy
Bernard locates the host, and a security detail led by Strand head back into the carnage in Sweetwater
Robert (Anthony Hopkins) lies dead on the stage, and the maggots on his body prove that he was indeed human
Strand and his team track a signal to the water's edge, and find a Bengal tiger.
"My, you've wandered far from home."
A large sea has mysteriously appeared in an area that's supposed to be a valley, and it's littered with the bodies of dead hosts.
Strand asks Bernard what he remembers, and Bernard says that he killed them, "all of them"
***
In true Westworld fashion, more questions than answers at the end of the premiere, but I am here for this journey. What did you think? Strong season 2 beginning or ho hum?
Westworld airs on HBO on Sundays.
---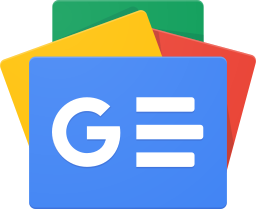 Stay up-to-date and support the site by following Bleeding Cool on Google News today!