Loki Star Owen Wilson Offers Possible Season 2 Release Window & More
Loki star Owen Wilson shared what he believes the release window for Season 2 is & thoughts on Oscar-winner Ke Huy Quan joining the cast.
---
If you've been keeping up on our coverage of The Walt Disney Company and Marvel Studios, then you know that, due to financial & other considerations, streaming series that come out through Disney+ will be spread out more from a release schedule standpoint. With recent reports having the number at 3-4 series for 2023, fans are waiting to see which shows make the cut. But when it comes to the Tom Hiddleston, Owen Wilson & Sophia Di Martino-starring Loki, we might already know one show that will hit our screens this year.
Speaking with ET at the premiere of his comedy film, Paint, Wilson discussed the second season and shared his thoughts on Academy Award-winner Ke Huy Quan (Everything Everywhere All At Once). Teasing that the upcoming season will see things "get very wild," Wilson shared, "I guess they have kind of a little shot of Tom Hiddleston and I and Jonathan Majors from 'Loki' season two [in Ant-Man and the Wasp: Quantumania]. And I think that's coming out end of the summer or September." As for Quan? Well, as excited as Wilson was to work with the Oscar winner, he teased that viewers will be excited by his still-unrevealed role. "I know. It's so exciting. That was incredible. Every time I saw him [Ke Huy Quan]winning something, it was another speech that just kind of was a tear-jerker that was so moving. And even when we were working on this last summer — I think his character that he plays in 'Loki' season two — I think people will be excited, even though that was so great, obviously, the character that he won an Oscar, for I think people are going to love his character in this."
Loki Season 2 & Ant-Man and the Wasp: Quantumania
With the film now out on screens and a second season's worth of misadventures for The God of Mischief on the way, the question needs to be asked. Does Ant-Man and the Wasp: Quantumania impact Loki Season 2? We're throwing on the "MAJOR SPOILERS AHEAD!" sign and throwing down an image spoiler buffer before we go forward with anything. You've been warned…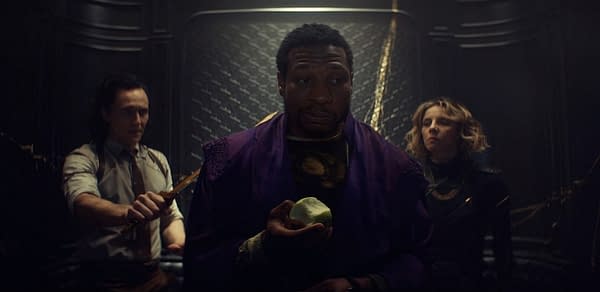 Of course, we get an end credits scene connecting to the streaming series – it only makes sense. But this one is definitely a bit different. In the segment, Loki (Hiddleston) & his TVA "buddy cop" partner Mobius (Wilson) are in the audience of what appears to be an event hall of some type in the early 1900s. On stage is a performer who introduces himself as "Victor Timely" – you know where this is going, right? Because "Victor" is actually Kang – or a variant of Kang, to be more precise. Making the connection between Victor and He Who Remains, Loki offers Mobius the heads-up: "That's him." But based on what he's seeing, Mobius' reaction is pretty understandable: "I thought you said he was terrifying?" And that's when Loki gets to his friend with a perfect set-up for a cliffhanger: "He is." Just from the name "Victor Timely" alone, we have another connection to Kang already in play (as Marvel.com explains here). With the second season of the streaming series expected to hit later this year, it won't be long before we get some answers. But with "The Multiversal Saga" getting underway and all roads leading to Secret Wars, we have a feeling a lot more questions are on the way, too.
---
---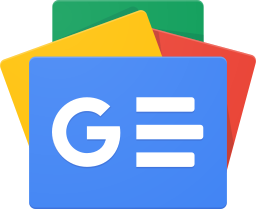 Stay up-to-date and support the site by following Bleeding Cool on Google News today!