"Love is Blind": Netflix Hopes Living in a Pod Makes the Heart Grow Fonder [TRAILER]
It isn't unheard of to get engaged without laying eyes on your future lifelong partner until that day; arranged marriages have been doing this for quite some time. Couples may or may not get an opportunity to speak with one another on the phone to decide if they are a right fit, and statistically those marriages tend to do alright. That's where Netflix's Love is Blind comes in.
Why not create a show that tests the boundaries of this concept in a speed dating app concept?
The streaming service's new series (set to premier on February 13 and hosted by Nick Lachey and Vanessa Lachey) is a 10-episode, three week reality series which follows 12 singles on a quest to find the love of their life while never laying eyes on them. If that wasn't interesting enough, the players live in the same complex, and can only communicate with one another when being placed in prison cells.
I'm sorry, I mean "pods"…
Is love really blind? Hosts Nick and Vanessa Lachey bring together single people looking to meet the person they want to spend the rest of their lives with… without ever seeing them. They'll go on dates with a catch: they don't meet face-to-face. With no distractions from the outside world, the singles talk to potential love interests and when a meaningful connection is made, they propose before laying their eyes on their fiancé for the first time. Engaged and back in the real world, as the couples plan their wedding day, they will quickly discover whether they can turn their emotional connection into a physical one before the fast-approaching ceremony.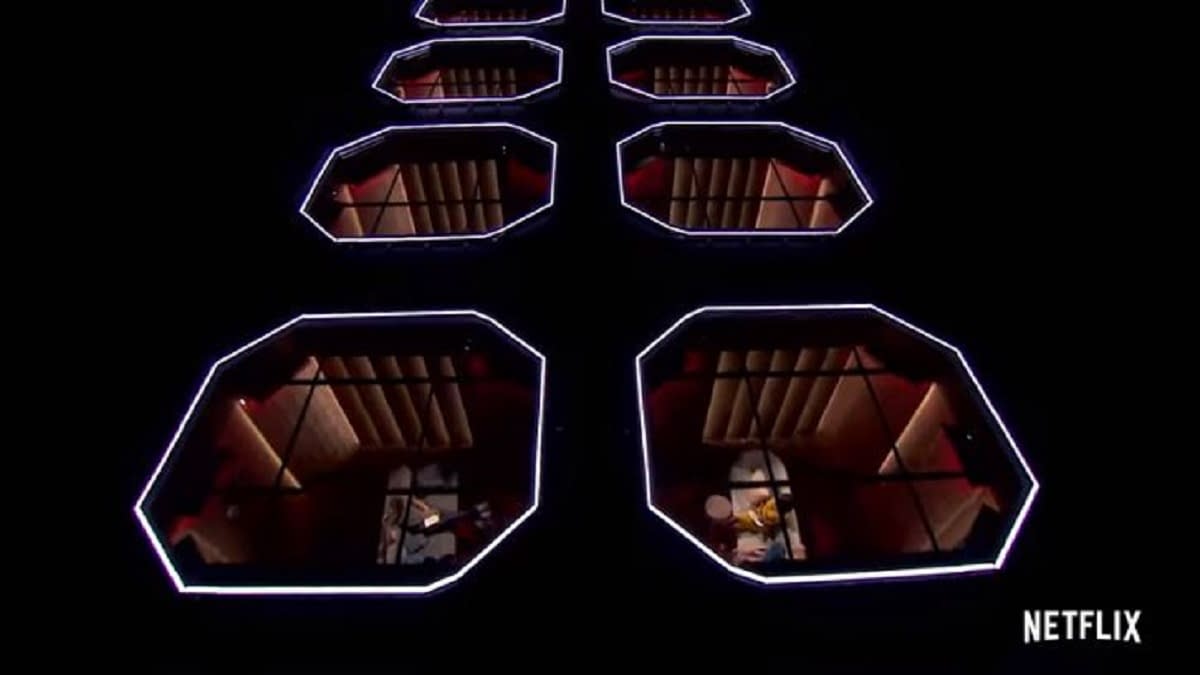 So how does this concept really work – once the contestants are in these pods, how do they signal they are not interested in the perspective mate?
Is there a swipe left option, secret knock, or is this a timed gig, 10 minutes and you're out?
How do they request wanting a repeat pod to pod interlude with another player?
What happens if one player is interested and the other isn't, is there a "like" option?
So many questions. Until the contestants commit to an engagement they can't lay eyes on each other, the show actually takes it a step further, following the couples post lockdown and up to the alter, with some clearly having cold feet about the wedding, and marrying someone they served a brief sentence with and had some cell to cell pillow talk. Does this show come with benefits of a marriage counselor post series wrap up? It probably should.