Leave it to Tom Ellis' Lucifer to find a way to pull off a last-minute bit of magic, with reports surfacing that Netflix and Warner Bros. TV are in talks for another season of the Ildy Modrovich–Joe Henderson executive-produced series.
Following up on initial reporting from TV Line, Deadline Hollywood is saying that Modrovich and Henderson would need to sign new deals but there is across-the-board interest in another season. With production on a new season expected to start in September, the streaming sevice and production company will also need to secure new deals with Ellis and other members of the cast.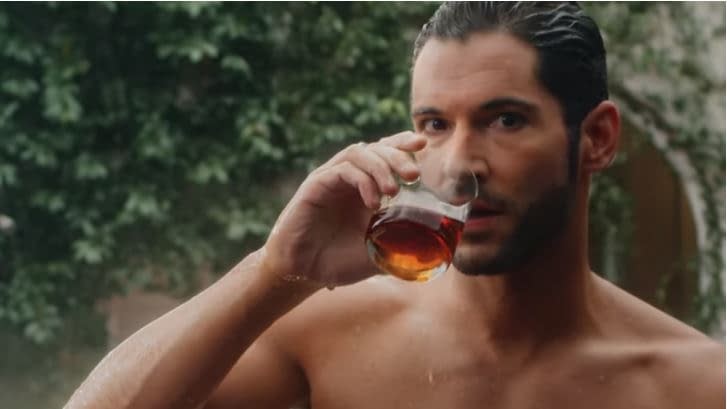 Previously, fans received some pretty big news on who they can expect this season – and this was a pretty big one.
How big? God.
That right, EW revealed that 24 veteran Dennis Haysbert set to take on the role of The Almighty: big poppa to Lucifer (Ellis) and his angelic brother Amenadiel (D.B. Woodside). The bros will have some quality time to spend with Dad: Haysbert will appear throughout the season. Interesting note: Haysbert and Woodside played brothers (and presidents) David and Wayne Palmer, respectively, on FOX's 24.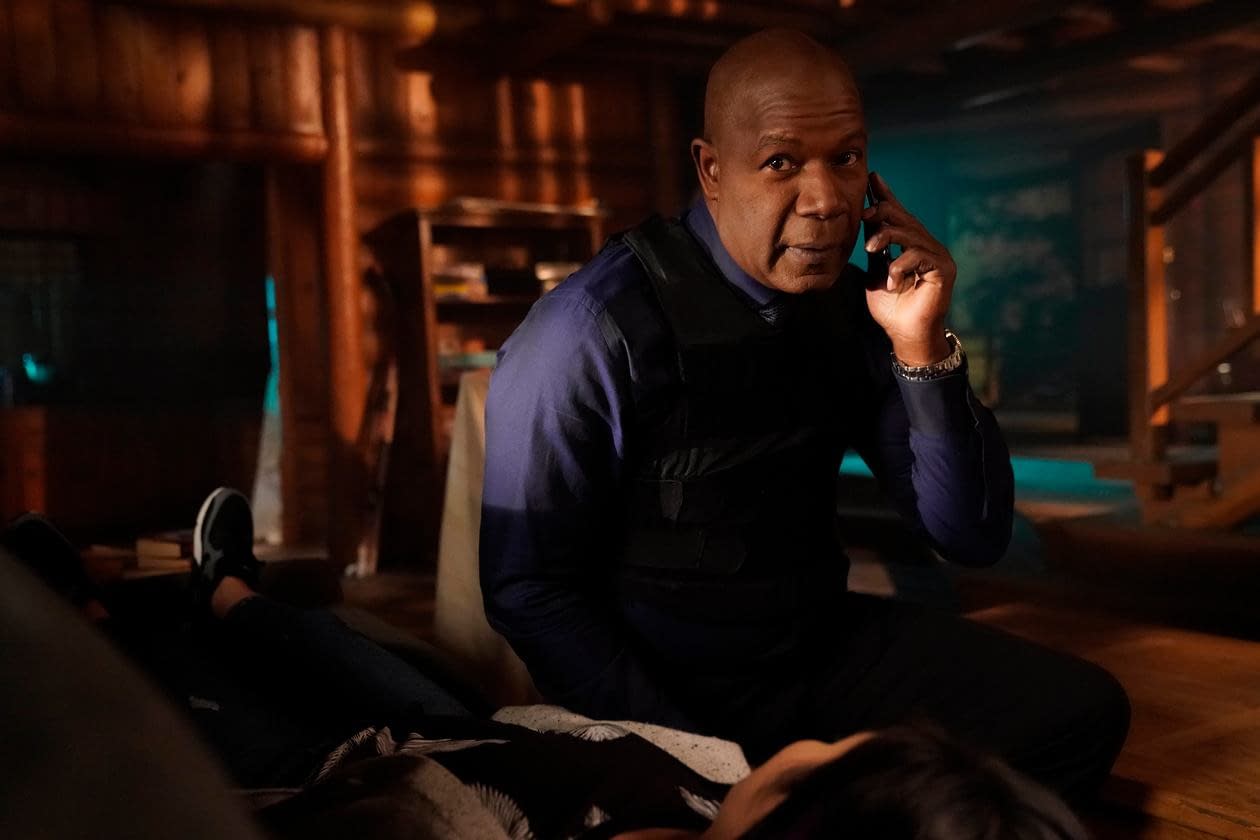 "Every time I see D.B., there's always this fondness and this connection…We worked on a show that was arguably one of the best shows ever produced in television, so you're going to have a kind of camaraderie. [laughing] I don't know how I went from brothers to father. We're celestial. We can do that."

– Dennis Haysbert
Here's a look back at the shooting script info tweet on the season opener, sporting the curious-sounding title "Really Sad Devil Guy" – written by executive producer Jason Ning (The Expanse) and directed by Eagle Egilsson (Gotham). Following the opener, viewers can look forward to "Lucifer! Lucifer! Lucifer!", "¡Diablo!", "It Never Ends Well for the Chicken", "Detective Amenadiel", "BluBallz", "Our Mojo", "Spoiler Alert", "Family Dinner", "Bloody Celestial Karaoke Jam", "Resting Devil Face", "Daniel Espinoza: Naked and Afraid", and "A Little Harmless Stalking" (so much to unpack in those titles).
What? A sad 😈 guy? Who could that be @jkning ? 🤔 #LuciferSeason5 #lucifer pic.twitter.com/MRLsCGoBNV

— Lucifer Writers Room (@LUCIFERwriters) August 29, 2019
Enjoyed this article? Share it!