For fans of Lucifer that like to hear star Tom Ellis sing, then you'll want to tune in tonight. In an episode called 'Let Pinhead Sing!', which I doubt has anything to do with the Clive Barker character, Lucifer Morningstar (Ellis) and Chloe Decker (Lauren German) get involved with with a superstar singer, Axara (Skye Townsend), whose life is in danger. This pushed them all into the world of divas, with stadium shows and obsessed fans. When the pop star sneaks out of his custody, Lucifer discovers her performing for fans at Lux. He tries to get her back to safety and ends up in the middle of a sing-off while performing Gloria Gaynor's 'I Will Survive'.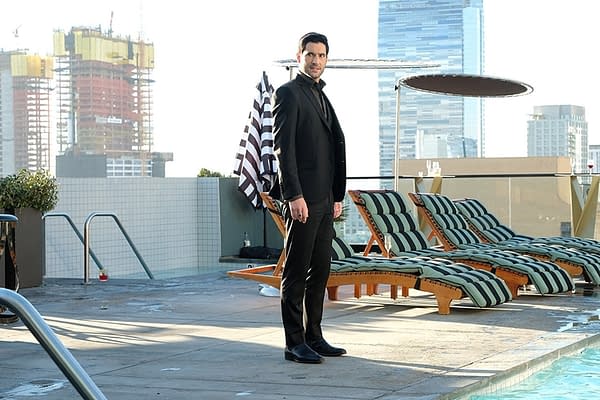 Ellis has sung on the series multiple times and is often shown playing the piano. I spoke with him a few years back about how much he was involved in choosing the songs and if he was the one playing the piano. Ellis admitted that he does not play and that the show (at the time at least) decided on the songs, but he did work with them on the arrangement of how they would be performed. In the first season alone he sang 'King of Pain' by the Police and 'Sinner Man' by Nina Simone.
Lucifer airs tonight at 8 p.m. ET on Fox. Video courtesy of TVLine.
Enjoyed this article? Share it!