Luther Season 5: Idris Elba's John Luther Gets Stunning Surprise (PREVIEW)
London has one of its greatest protectors back, taking on the evils that the streets spew out. Though it's been awhile since Idris Elba (Thor: Ragnarok) first announced that Detective John Luther was "back in London, back in the coat," fans of BBC One's Luther are getting an early holiday present with a sneak preview of the upcoming season. Wit hte new season serving as a co-production between BBC Studios and BBC America, Jamie Payne (The Alienist, White Princess) has been tapped to direct all four episodes; with Elba, creator Neil Cross, Marcus Wilson, Hilary Salmon and Elizabeth Kilgarriff set as executive producers.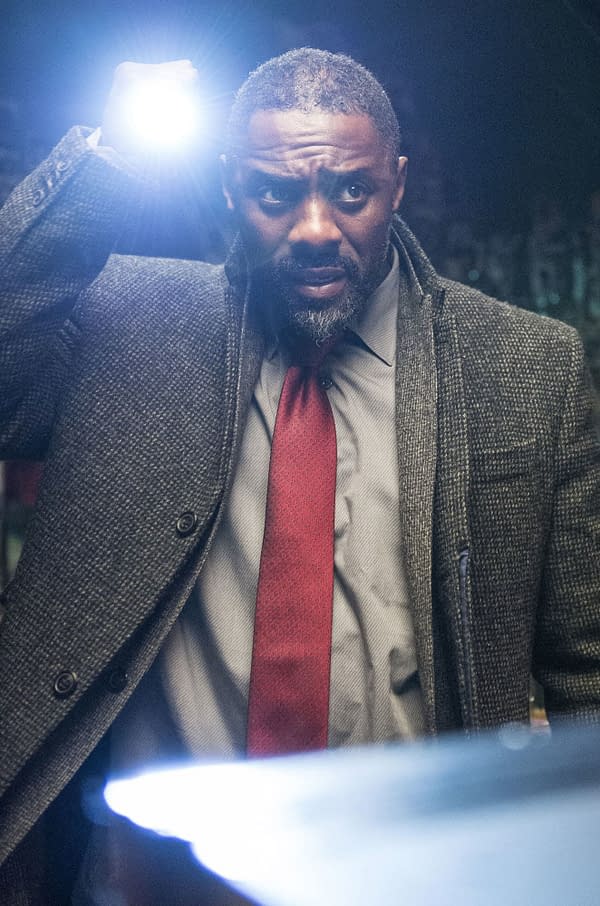 In the following scene, Luther finds himself in a typical Luther situation: tied to a chair with a gun to his head and a taser ready to make contact with his chest. Gangster George Cornelius' (Patrick Malahide) son Alastair has gone missing – and Cornelius thinks Luther's got something to do with it. But while most would be concerned about the game of "Russian Roulette" taking place along the side of their heads… this is Luther, people! He's more concerned with figuring out why his name ended up in the middle of a missing persons case of this caliber: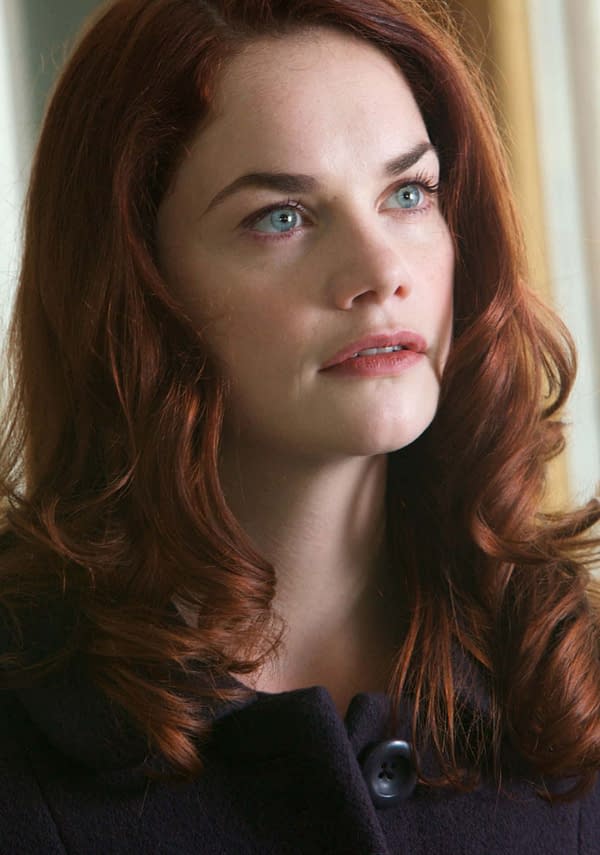 As a series of monstrous killings becomes ever more audacious, Luther and new recruit D.S. Catherine Halliday [played by Black Mirror's Wunmi Mosaku] are confounded by a tangle of leads and misdirection that seems designed to protect an unspeakable horror. But, even as the case brings him closer than ever to the nature of true evil, a reluctant Luther must also face the ghosts of his own past. Striding back into the line of fire, he must choose who to protect… and who to sacrifice. Whatever his next move, it will have devastating consequences for those around him — and change John Luther forever.
Ruth Wilson's Alice will be returning this season (???), as will Dermot Crowley's DSU Martin Schenk, Michael Smiley's Benny Silver, and Malahide's George Cornelius. Mosaku won a BAFTA in 2017 for her performance in BBC's Damilola, Our Loved Boy, and can be seen in Channel 4's Kiri and Netflix's The End of the F—ing World.