'The Magicians' Season 4, Episode 5 Review: Can Eliot "Escape From the Happy Place"? [SPOILERS]
How is it that week after week, a supposedly light-hearted show about magical twenty-somethings trying to figure out their place in the world can nail the intricacies of friendship, love, loyalty, and heartbreak so well? The Magicians somehow manages to pull that off… and each and every week the SYFY series somehow gets deeper and deeper into the inner workings of what makes us human.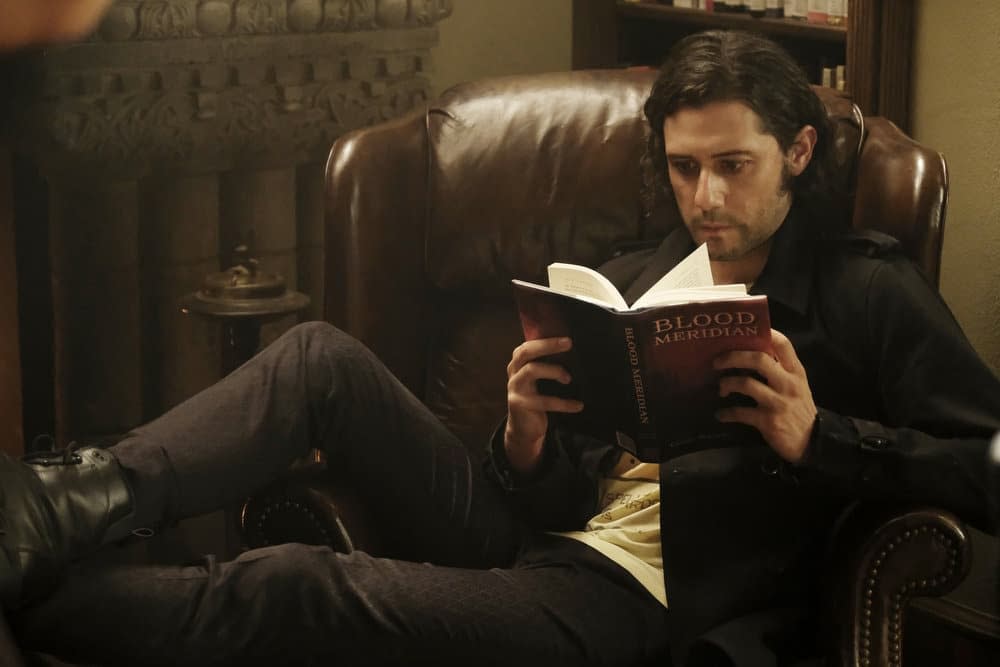 This week, we take a deep-dive into Eliot's (Hale Appleman) "Happy Place", a compartmentalized recess of his psyche that his "Eliotness" was stuffed into when the Monster of Blackspire Castle took over his body. Eliot's "Happy Place" looks a lot like the Physical Kid's cottage at Brakebills, and Eliot begins to suss out how the "Happy Place" works with the help of Charlton: the psyche of one of the Monster's former hosts.
Look, everything about this episode is so bittersweet. Alice (Olivia Taylor Dudley) escapes the Library and comes to earth to save Quentin's (Jason Ralph) life, hoping to set things right between them. Quentin and Julia (Stella Maeve) come up with a spell to immobilize the Monster, knowing it could destroy any chance of Eliot's escape if he's still alive. Everyone brings their A-game to their performances. It's like watching a tragedy unfold in slow motion.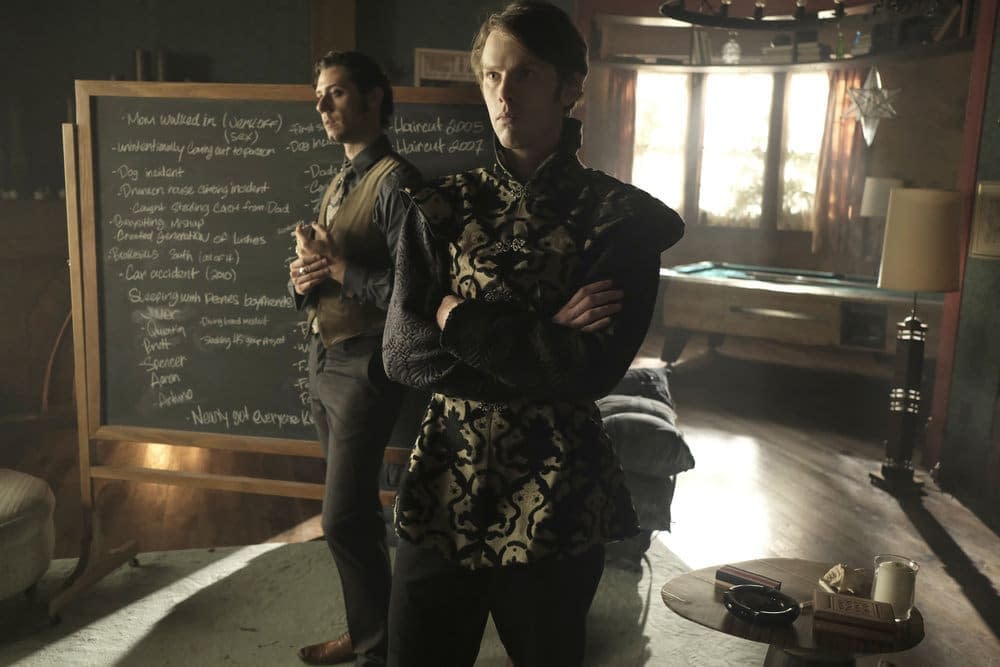 Margo's (Summer Bishil) journey is particularly tragic, as she's trying to complete a quest as the entire land of Fillory falls apart over Eliot's death. Bishil has a moment regarding loss that she shares with Fen (Brittany Curran) that just sucks the air out of you- it's so poignant, personal, and somehow funny.
Appleman owns this episode, though. Eliot can only signal his friends that he is still alive by visiting all of his worst regrets in life, and we see it all: young Eliot grappling with homophobic bullies; younger Eliot grappling with his own personal resentments; and the biggest regret of all, which reflects back to "A Life in the Day" – one of the most stunningly beautiful episodes of the entire series.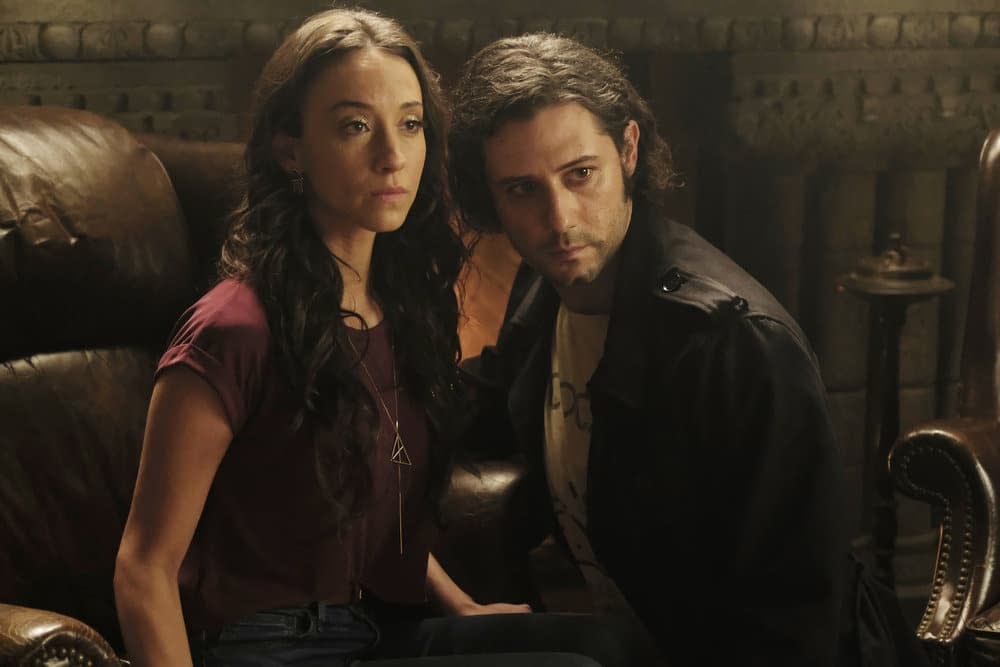 Let's look at the spoilers, kids! It's Cryin' Time! Jason Ralph had his share of emotional heavy lifting in this episode, as he played himself in reality, combating his betrayal from Alice; the "defender" memory in Eliot's "Happy Place;" and finally, the memory of that moment when he realized that he and Eliot could be a couple. That scene was heartbreaking the first time around, with Eliot's casual dismissal of the 50 years they shared together- seeing it through Eliot's perspective made it even more tragic. Ugh. So well done.
Alice tricking Christopher Plover (Charles Shaughnessy) into going to the Poison World was a nice touch, but as Quintin pointed out, that alone doesn't make her a better person.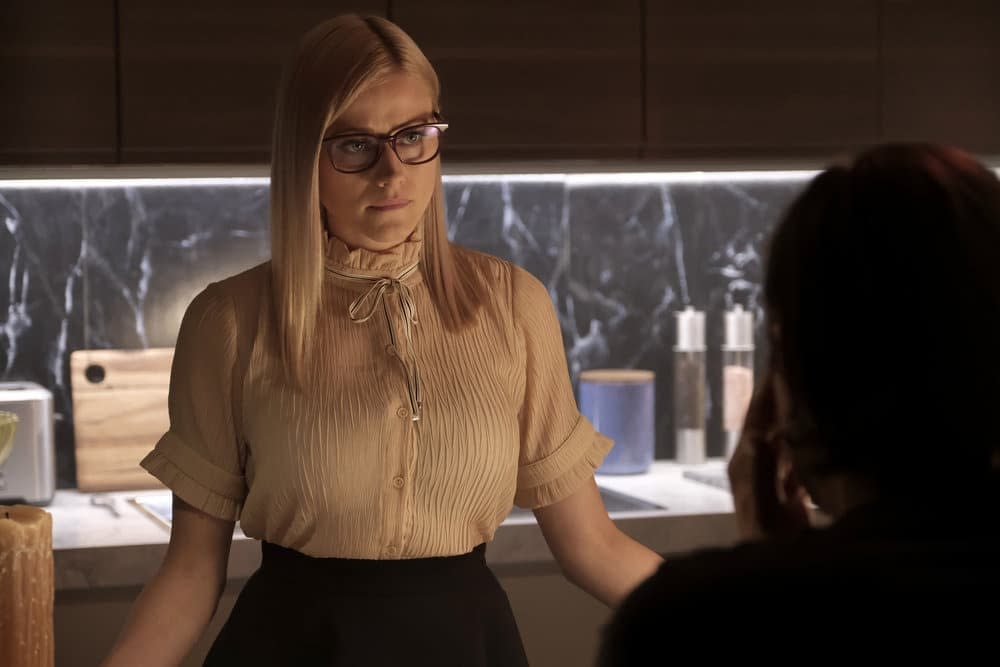 Margo's talk with Fen- somehow playing that scene, where she admits that she can't mourn Eliot because she would never stop crying- was a show-stopping scene from a season of show-stopping scenes out of Bishil. We're not sure how she pulls it off, but she's a national treasure.
Eliot teaching Charlton the meaning of "that chameleon of a word" was priceless.
Next week, The Magicians enter "A Timeline and a Place." The "timeline" part is Wednesday, February 27th; and the "place" is SYFY… and below for a sneak preview:
SYFY's The Magicians stars Jason Ralph, Stella Maeve, Olivia Taylor Dudley, Hale Appleman, Arjun Gupta, Summer Bishil, Rick Worthy, Jade Tailor, Brittany Curran, and Trevor Einhorn. The series' fourth season is executive produced by John McNamara, Sera Gamble, Chris Fisher, Henry Alonso Myers; and Groundswell Productions' Michael London and Janice Williams.
---
---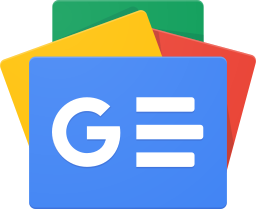 Stay up-to-date and support the site by following Bleeding Cool on Google News today!