Magicians Season 3: Inside Episode 4, 'Be the Penny'
In last night's episode of The Magicians, the series did something that — according to executive producers David Reed and Sera Gamble — other series wouldn't do. They killed off a major character, and that's just when the fun starts.
The character of William "Penny" Adiyodi has almost died twice in the series, so according to actor Arjun Gupta… he really needed to die this time. Which makes for a very interesting episode in that it's told from Penny's perspective as he sees the reaction, or lack thereof, from all of his friends — including watching the woman he loves fall off the wagon.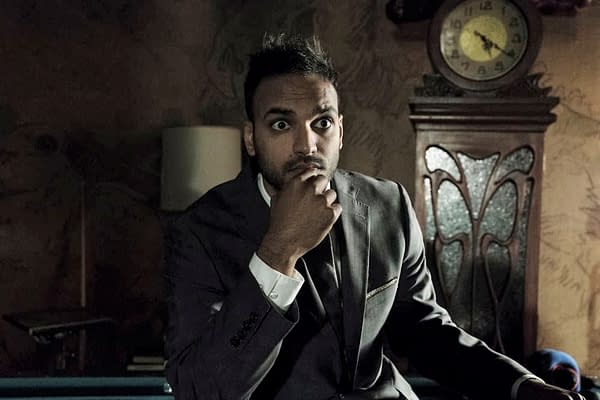 The episode puts a huge weight on Kady (Jade Tailor) as she has to decide what to do with Penny's body. Does she leave it for the Corpse Eater or does she burn it? But in the end, he gets to make the decision himself. And then, after spending the whole episode as a ghost with no one being able to see or hear him… the ending is spectacular and abrupt. And the video below talks all about it.
The Magicians airs Wednesdays at 10 p.m. ET on SYFY.