"Marvel's Agents of S.H.I.E.L.D." – Our "Team America" Can Beat Your "Team America": Our Ultimate Team
In honor of America's Independence Day, we here at Bleeding Cool are celebrating the most American of television tropes: the elite team of secret agents. In recent weeks, the beloved Agents of ABC's Marvel's Agents of S.H.I.E.L.D. have struggled to live up to the standard set by their dear departed – again – leader, Phil Coulson (Clark Gregg). As the people of Earth face yet another 4th of July-timed threat from fictional alien apocalypse, I have taken matters into my own hands. Below is my carefully curated Marvel's Agents of S.H.I.E.L.D. dream "Team America"… obviously beginning with:
Director: Capt. Zoe Anderson (Mercedes Mason)
The Rookie's Captain Anderson is the perfect choice for the Director of our dream Team America. The Captain knows how to maneuver political spaces, getting her people the resources they need despite opposition. She also has the tactical knowledge and levelheaded judgment to make the hard decisions, both at headquarters and in the field. As a Farsi-speaking former Marine Military Police Officer, she brings more than just leadership skills to the team. Finally, Captain Andersen recently died for the first time, something she shares in common with at least two former S.H.I.E.L.D. Directors.
The Brains: Willow Rosenberg (Alyson Hannigan) A member of the original Buffy the Vampire Slayer Scoobies, Willow is a Goddess-blessed witch with expert level hacking skills, the ability to read in dozens of languages, and a decade of experience in dealing with the seriously weird. Yes, she has traditionally dealt with the occult and demons rather than aliens from outer space. However, her experience decoding technology and artifacts without any background knowledge would be an invaluable addition to the team.
The Tech: Q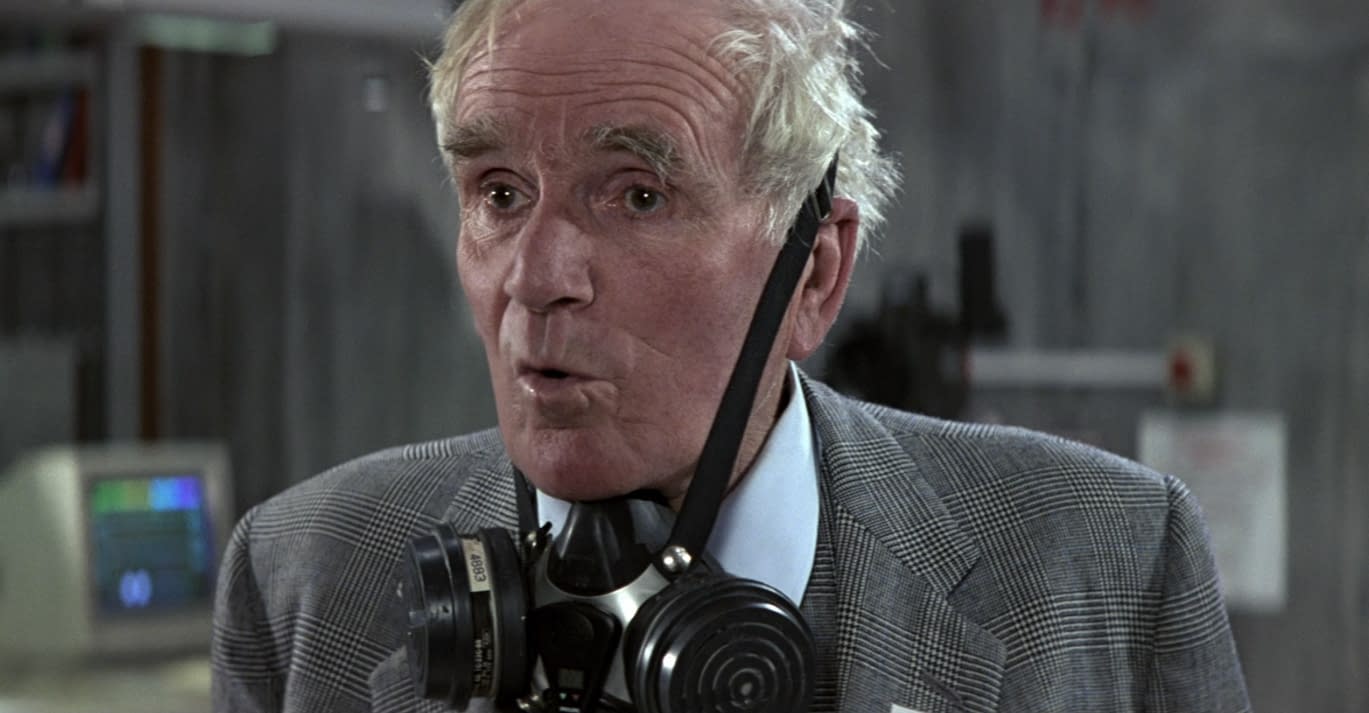 The legendary Quartermaster of Her Majesty's Secret Service in the James Bond films, Q is a title rather than a person – though famously played by Desmond Llewelyn. Yes, Q is British, however there is something on-brand about our Team America stealing a weapons expert from the Brits. And S.H.I.E.L.D. really needs a good tech person. Facing an unknown alien threat with nothing more than a handful of special knives is just ridiculous. The Agents need weapons, vehicles, and new armor to deal with the Shrikes. Tech to extract the Shrikes would be an added bonus. Sometimes you just need the right tool for the job.
The Bad Cop: Melinda May (Ming-Na Wen)
Agent May, arguably the most hardcore Agent to ever join S.H.I.E.L.D. would be on any dream team I came up with. Her skills at hand-to-hand combat are unmatched. In addition to being known as "The Cavalry," May knows how to put a team together. She may never have the people skills to be the team lead, but her tactical skills are just as valuable to the team overall.
The Muscle: Frank "The Transporter" Martin (Jason Statham)
Frank Martin can drive, he can shoot, he can get out of impossible situations, and he looks like a superhero while doing it. His underworld contacts and knowledge of safe-houses and criminal enterprises could definitely come in handy, as the rest of the team is pretty squeaky clean.
The Other Kind Of Muscle: Wonder Woman (Gal Gadot)
Yes, I know Wonder Woman is a DC character and this is a dream team for a Marvel show, but I don't care. If I'm going to have a superhero with powers, I want Wonder Woman. Her combination of powers and skills are perfectly matched to the team I have assembled and I honestly think she and Agent May would work wonderfully together. The only thing keeping her from being the director is her naivete and optimism. She might hesitate when she has to make the hard choices.
Communications: Olivia Pope (Kerry Washington)
Sometimes even the white hats need to wear black leather. No one knows where the bodies are buried like Olivia Pope. For a secret government organization that needs the support of politicians and generals alike, someone with Olivia's connections would be vital to the team. Pope would also be excellent at spinning all of those reported alien sightings and other stories that S.H.I.E.L.D. would probably rather didn't get out. As an added bonus, Olivia would gain the protection of her fellow Agents, which would come in handy when she finds herself in mortal peril – again.
No way ABC would ever consider cancelling a Marvel's Agents of S.H.I.E.L.D. roster like that…