Posted in: Anime, Crunchyroll, TV | Tagged: anime, Crunchyroll, Hajime Komoto, manga, Mashle: Magic and Muscles, Weekly Shonen Jump
---
Mashle: Magic and Muscles Anime Coming to Crunchyroll This April
Mashle: Magic and Muscles, the anime based on the hilarious manga series by Hajime Komoto, is coming to Crunchyroll in April 2023.
---
Mashle: Magic and Muscles sees hero Mash Burnedead coming to the world of magic and wizards and crushes it with his fists! The anime series from the hilarious manga is coming to Crunchyroll this April 2023; this new anime series will simulcast weekly episodes on the streaming service to over 200 countries and territories immediately after its premiere in Japan.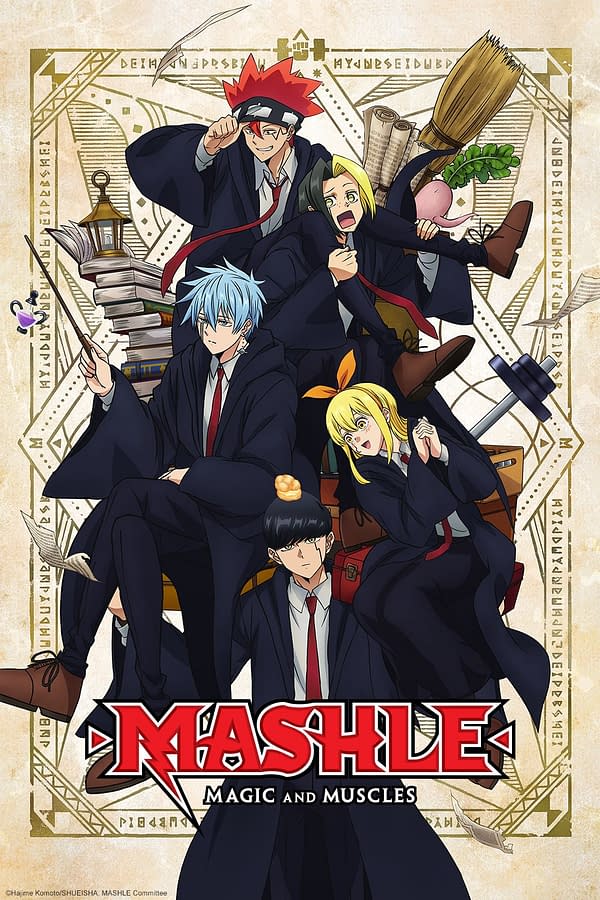 Mashle: Magic and Muscles is based on the wildly popular manga of the same name, written and illustrated by Hajime Komoto and serialized in Weekly Shonen Jump, published by Shueisha. This off-kilter magical fantasy has captivated fans globally with its absurdist visual gags amidst its backdrop within a world of magic that is flipped on its head by Mash's muscles. The series is animated and produced by A-1 Pictures (Lycoris Recoil; 86 EIGHTY-SIX; Sword Art Online) and directed by Tomonari Tanaka (Engage Kiss).
Additional staff credits include series composition and screenplay by Yosuke Kuroda (My Hero Academia; Bastard!! Heavy Metal, Dark Fantasy); character design by Hisashi Higashijima; action direction by Takeshi Matsuda (Naruto Shippuden: The Will of Fire key animation) and Hiroaki Goda (Evangelion: 1.0 You Are (Not) Alone key animation); art direction by Yusa Ito (Sword Art Online the Movie -Progressive- Aria of a Starless Night), and music composed by Masaru Yokoyama (Your Lie in April; 2019's Fruits Basket).
As the official synopsis goes:
"This is a world of magic.
This is a world in which magic is casually used by everyone.
In a deep, dark forest in this world of magic, there is a boy who is single-mindedly working out.
His name is Mash Burnedead, and he has a secret. He can't use magic.
All he wanted was to live a quiet life with his family, but people suddenly start trying to kill him one day and he somehow finds himself enrolled in Magic School. There, he sets his sights on becoming a "Divine Visionary," the elite of the elite.
Will his ripped muscles work against the best and brightest of the wizarding world?
The curtain rises on this off-kilter magical fantasy in which the power of being jacked crushes any spell!"
Mashle: Magic and Muscles Japanese voice cast and characters:
Chiaki Kobayashi (Yuichi Katagiri in Tomodachi Game) as Mash Burnedead, a rare young man who cannot use magic. Although he crushes all types of magic with his well-trained muscles, he lacks common sense and tends to do as he pleases. He loves cream puffs.
Reiji Kawashima (Fushi in To Your Eternity) as Finn Ames, Mash's dorm roommate. He is the straight man (tsukkomi) of their antics and Mash's first friend.
Kaito Ishikawa (Tenya Iida in My Hero Academia) as Lance Crown, a good-looking young man who ranked first among the transfer exam students. He has considerable magical power, and is top of the class in academic performance.
Takuya Eguchi (Loid Forger in SPY x FAMILY) as Dot Barrett, an impulsive and noisy young man. He's the unpopular type with a strong hatred for good-looking guys.
Reina Ueda (Kisa Soma in 2019's Fruits Basket) as Lemon Irvine, has had a crush on Mash since he helped her during the transfer exams. She's imaginative to say the least.
Hiroaki Hirata (Vinsmoke Sanji in One Piece) as Narrator.
---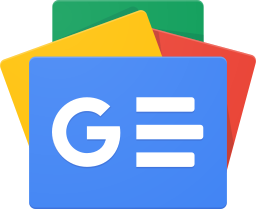 Stay up-to-date and support the site by following Bleeding Cool on Google News today!