Millie Bobby Brown Wraps 'Stranger Things' S3; Is She DONE-Done?!
Netflix series Stranger Things has mostly wrapped filming on season 3, or at least that's what it seems like from the social media posts of series stars.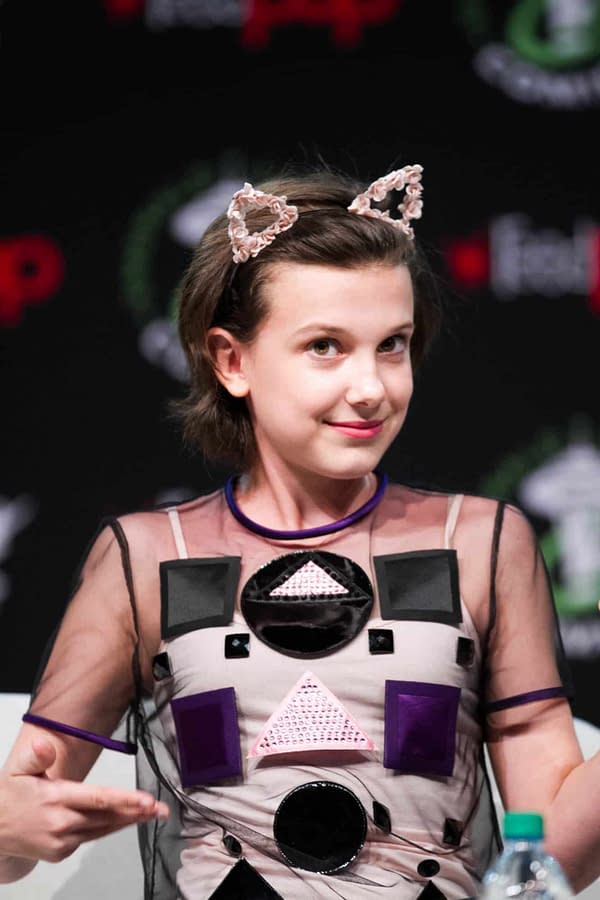 Like Millie Bobby Brown, who shared this…..questionable….post to her Instagram account announcing her wrapping on S3. We say questionable, because taken a certain way, it could mean one of three things.
This COULD MEAN that Brown isn't returning for another season of the series.
This could ALSO mean that co-star Sadie Sink is not returning for another season.
And perhaps the most terrible outcome; that there will not be another season of the series for them to return to. (Which Sink's post sort of points to.)
Of course, any of those conclusions are merely subjective on our part; this could just be two young actresses parting on a set, unsure of when they'll work together again.
Brown will next be seen on the big screen in Legendary's Godzilla: King of the Monsters, which is set to hit theaters on May 31st 2019. Seasons 1 and 2 of Stranger Things are currently streaming on Netflix, with season 3 expected to hit sometime in 2019.