"Mindhunter" Season 3? Netflix Lets Cast's Options Expire – Series Future in Doubt
Netflix's critically-acclaimed Mindhunter returned for its second-season in August 2019, with writer and executive producer David Fincher's series finding Jonathan Groff's F.B.I. Agent Holden Ford and Holt McCallany's Agent Bill Tench turning their focus towards The Atlanta Child Murders, which resulted in the deaths of at least 28 African-American children, adolescents, and adults between 1979-1981. The country would find itself in a grip of fear for two years with FBI agent John E. Douglas (on which Groff's Ford is based) would eventually catch the killer – and earn him an official reprimand over the manner in which the case was handled.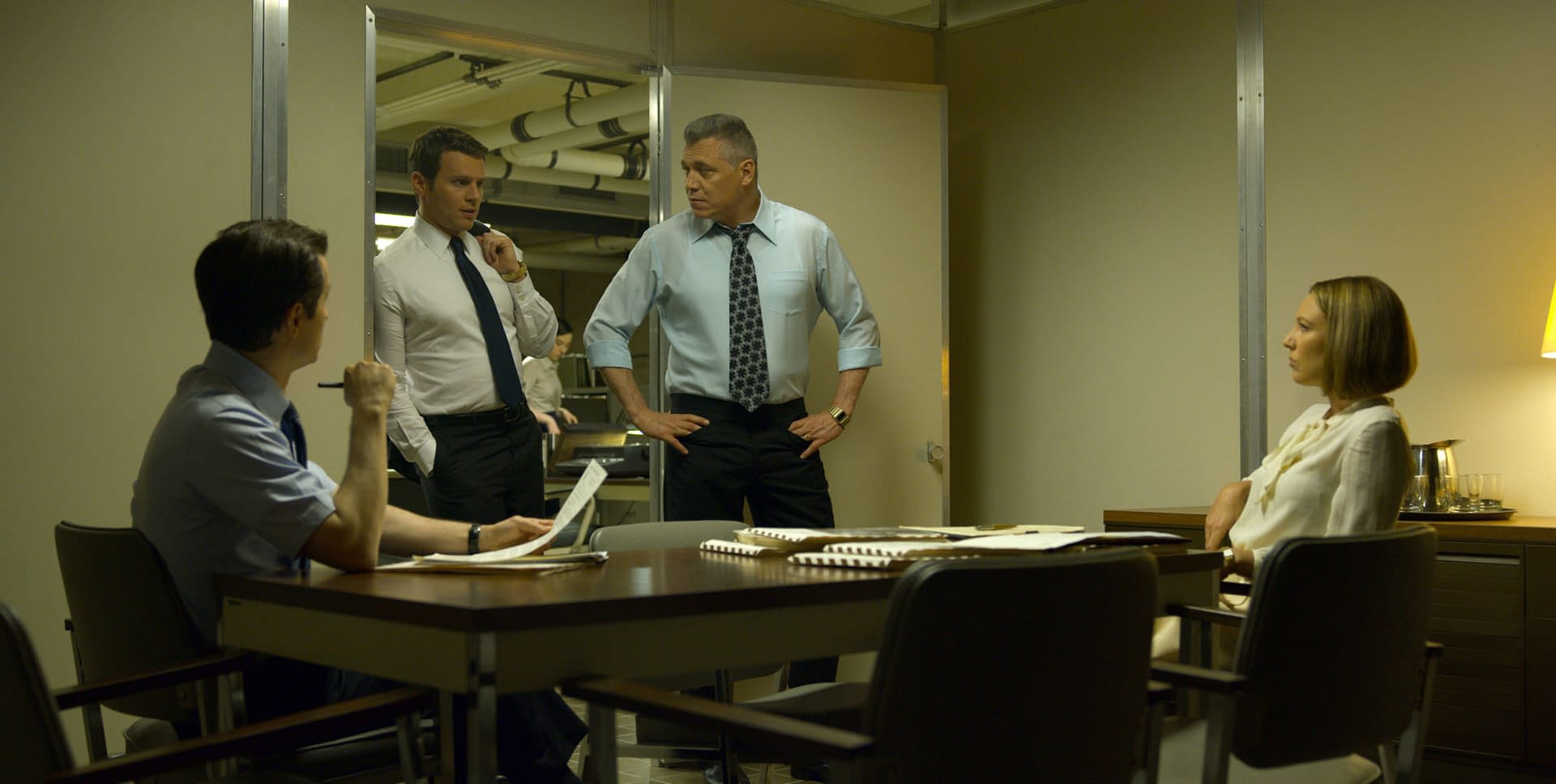 But now that it's been five months later, viewers are starting to ask about a third season – and so far, things don't look good. Deadline Hollywood reports that Netflix let the options on the series' cast lapse – though a spokesperson for the streaming service was hesitant for anyone to jump to conclusions:
"David [Fincher] is focused on directing his first Netflix film Mank and on producing the second season of Love, Death and Robots. He may revisit Mindhunter again in the future, but in the meantime felt it wasn't fair to the actors to hold them from seeking other work while he was exploring new work of his own."
While Fincher and Netflix could "get the bad back together", allowing options to expire does not make that process an easy one – especially if reports are true that there's been minimal discussions about the series' future. One thing's for sure: with Mank and a second season of Love, Death and Robots on the way, Netflix likes being in the "Fincher business" so will give Fincher some time and space to finalize any decisions.

Fincher discussed the second season and revealed the return date during a session of KCRW's podcast The Treatment before being confirmed by Netflix. The announcement confirmed what executive producer Charlize Theron stated on The Howard Stern Show in May 2019 that the second season of the award-winning drama would debut late summer. Created by Joe Penhall, the series was originally renewed shortly after the series' 2017 debut.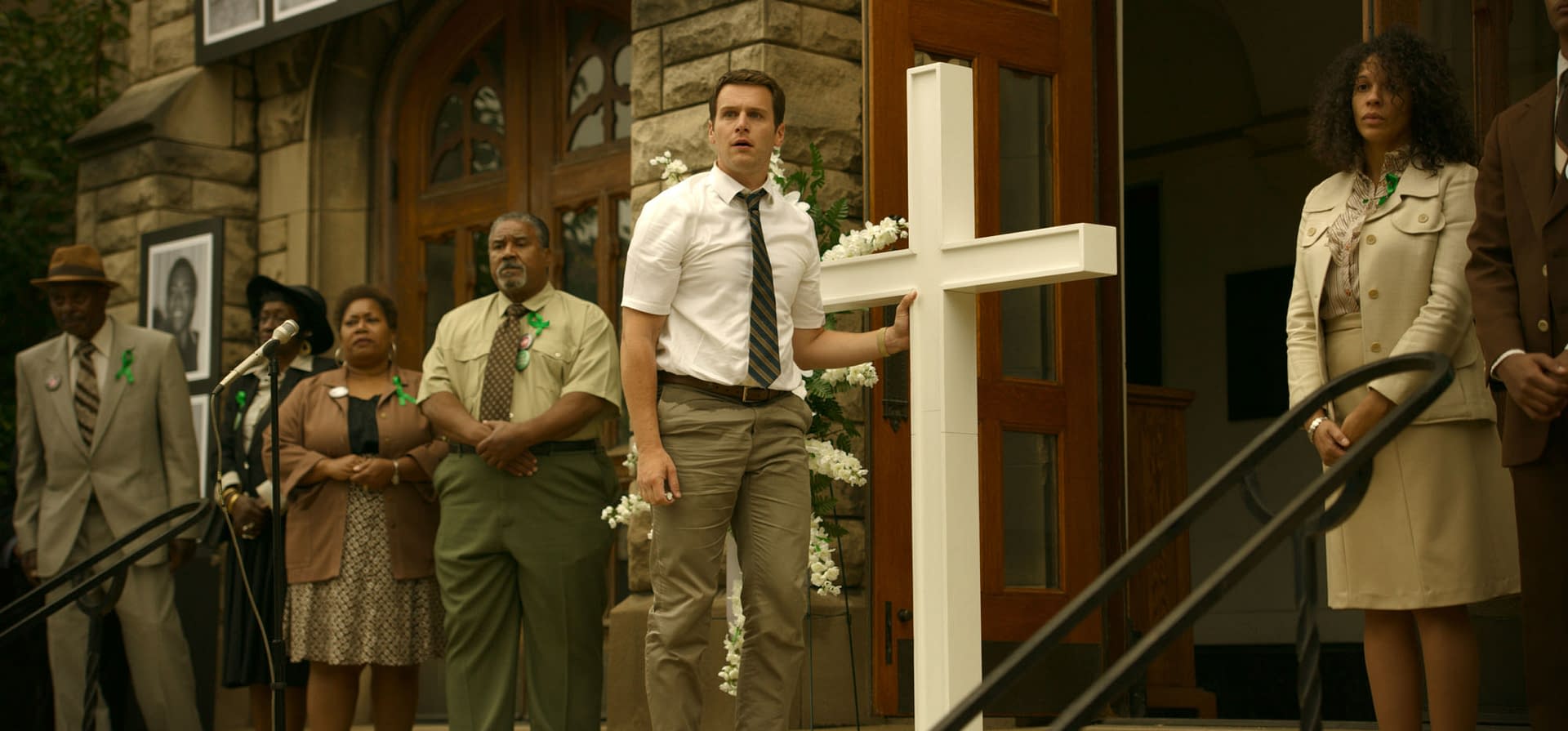 In an interview with Vulture, Douglas confirmed the overall plans for the series as well as some of the familiar names expected to appear:
"At least five years is what they are planning. That's what David Fincher asked both the actors: 'Can you give me five years here?'…I know there are supposed to be eight episodes [in the second season]. I know the cases. They are going to have David Berkowitz, as well as Charles Manson. The Atlanta child killings in the early '80s, they're gonna be covering that."
Fincher directed four episodes and executive produced the first season, which takes place in 1979 and focuses on Ford and Tench during the early days of the FBI's serial killer profiling unit. The partners interview imprisoned serial killers in order to better understand how they think and operate, which they then apply to solving open cases. But as the agents delve deeper into the minds of the most criminally insane, those around them worry if they can find their way back. And even if they do… can they ever be the same again?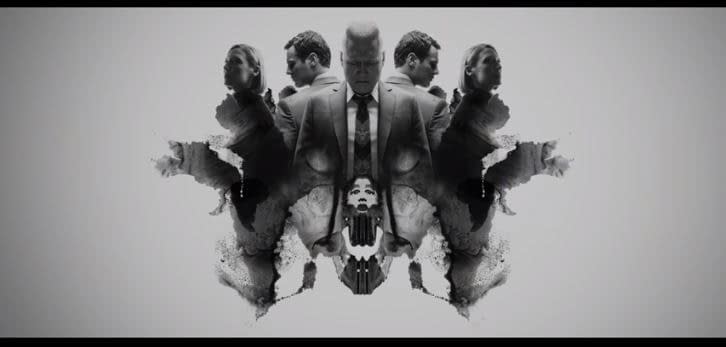 Netflix's Mindhunter stars Hannah Gross (Unless), Anna Torv (Wendy Carr), with Joe Tuttle, Albert Jones, Stacey Roca, Michael Cerveris, Lauren Glazier, and Sierra McClain also aboard – and Cameron Britton returning as serial killer Ed Kemper and Damon Herriman doing double-duty as Charles Manson (also playing Manson in Quentin Tarantino's Once Upon a Time in Hollywood). Fincher, Theron, Penhall, Joshua Donen (Gone Girl), and Cean Chaffin (Fight Club) are serving as executive producers.