MLB Games You Should Watch on Sunday, April 22
MLB games take place every single day (for the most part), and with so many choices, which ones should you make sure to try and catch at least an inning or two of?
Welcome to our new daily column, picking out some games on the baseball slate each day that should be on your radar. On any given day, there are 15 or so games that you can peruse, and you don't want to get stuck watching the wrong ones! So here they are, the games that we think you should seek out fo Sunday, April 22.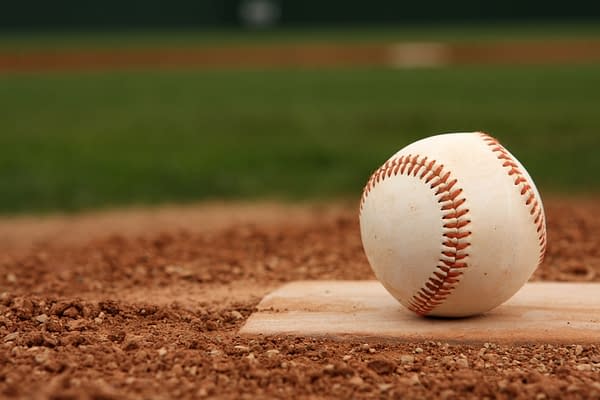 Toronto Blue Jays at New York Yankees- 1:05 EST First Pitch
Ahh Sunday baseball. Nothing like an afternoon of games capped off by the Sunday Night Game of the Week on ESPN. We are going to go chalk here. This is probably the pitching match-up of the day, as Yankees ace Luis Severino takes the hill against the 2-0 Jaime García. García returns to New York after making eight appearances last season. The Yankees bats came to life this week, and Aaron Judge is starting to heat up. He hit his team leading sixth home run Saturday in the Yanks 9-1 victory.
All Rise indeed.
Washington Nationals at Los Angeles Dodgers- 8:05 EST First Pitch
After splitting the first two games of the series, the rubber match is the featured game of the week. These two could be facing each other in the NLCS easily this year, and seeing stars like Bryce Harper, Trea Turner, Cody Bellinger, and Yasiel Puig is always great. Tune in to hear Matt Vasgersian, Jessica Mendoza, and Alex Rodriguez in the booth, and see if Alex Wood can get right and pick up his first victory of the year. Bellinger is coming off a cool night- not only did fans receive his bobblehead, he hit a home run. Pretty cool Saturday if you ask me.
And the rest of the Sunday MLB schedule:
Indians at Orioles- 1:05 EST First Pitch
Royals at Tigers- 1:10 EST First Pitch
Twins at Rays- 1:10 EST First Pitch
Mets at Braves- 1:35 EST First Pitch
Pirates at Phillies- 1:35 EST First Pitch
Astros at White Sox- 2:10 EST First Pitch
Marlins at Brewers- 2:10 EST First Pitch
Reds at Cardinals- 2:10 EST First Pitch
Mariners at Rangers- 3:05 EST First Pitch
Cubs at Rockies- 3:10 EST First Pitch
Red Sox at A's- 4:05 EST First Pitch
Giants at Angels- 4:07 EST First Pitch
Padres at Diamondbacks- 4:10 EST First Pitch