MLB games take place every single day (for the most part), and with so many choices, which ones should you make sure to try and catch at least an inning or two of?
Welcome to our new daily column, picking out some games on the baseball slate each day that should be on your radar. On any given day, there are 15 or so games that you can peruse, and you don't want to get stuck watching the wrong ones! So here they are, the games that we think you should seek out for Tuesday, April 17.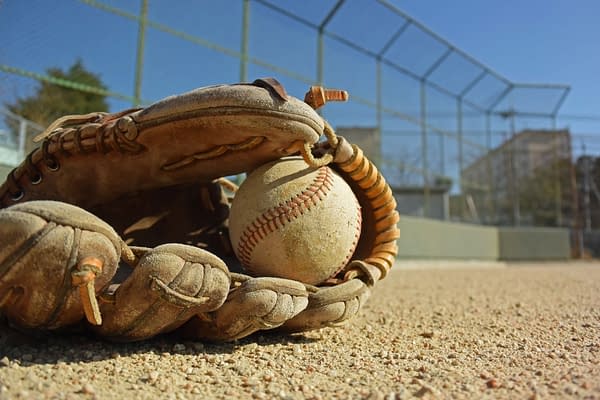 Cleveland Indians at Minnesota Twins- 7:10 EST First Pitch
Today's game between the AL Central rivals is the first of two games in Hato Rey Norte, Puerto Rico. Players from both teams were out in the community lending a helping hand and donating their time to help the area that was ravaged by Hurricane Maria last year. Many donations from both teams and the MLB and Player's Union have come in as well. It should be a welcome distraction for the baseball-crazy area to forget about anything other than a game for two nights. Look for Francisco Lindor, from the area, to have a big two days. Jose Berrios will start fro the Twins tomorrow, also from Puerto Rico. Other players from the area include Eddie Rosario and Roberto Perez. These two games are the first MLB games to be played in Hiram Bithorn Stadium since 2010.
In a full-circle moment, Francisco reflects on dreams realized & the significance of this visit back. "Out of this trip, all I want is hope & joy." #PuertoRicoSeries pic.twitter.com/6X7oCbce5o

— Cleveland Indians (@Indians) April 16, 2018
Boston Red Sox at Los Angeles Angels- 10:07 EST First Pitch
Let's try this again. Shohei Ohtani makes his third start on the mound, after missing his start Sunday due to the Baseball Weather Apocalypse of 2018. Seriously- as of this morning 24 MLB games have been postponed due to rain/snow/awfulness. And it is only mid-April. That should not be a problem here. This will be a true test for Ohtani, as there is no hotter team in baseball than the Red Sox. They are off to their best start in franchise history, and might be a little ticked that one of their seasons highlights- the annual Patriot's Day game in Boston, also fell victim to the Apocalypse. David Price takes the hill for Boston, looking to shake off his last start against the Yankees where only threw 35 pitches and gave up four runs. He complained about a numbness in his left-hand, chalking it up to the cold weather. Lets hope so, as they need him.
We know you were looking forward to a great Sho today. To hold you over until Tuesday, enjoy Ohtani Sho-ing 'em how it's done! #ShoTime pic.twitter.com/uutBAuSnsr

— Angels (@Angels) April 15, 2018
This should be a fun game to stay up for!
The rest of the MLB schedule for Tuesday:
Royals at Blue Jays- 3:07 EST First Pitch
Royals at Blue Jays- TBD First Pitch (make-up for Monday. A true double-header!)
Marlins at Yankees- 6:35 EST First Pitch
Orioles at Tigers- 6:40 EST First Pitch
Rockies at Pirates- 7:05 EST First Pitch
Rangers at Rays- 7:10 EST First Pitch
Nationals at Mets- 7:10 EST First Pitch
Phillies at Braves- 7:35 EST First Pitch
Reds at Brewers- 7:40 EST First Pitch
Cardinals at Cubs- 8:05 EST First Pitch
Giants at Diamondbacks- 9:40 EST First Pitch
White Sox at A's- 10:05 EST First Pitch
Astros at Mariners- 10:10 EST First Pitch
Dodgers at Padres- 10:10 EST First Pitch
Enjoyed this article? Share it!