"Modern Family" Season 11 "Spuds": The Parent(s) Trap? [PREVIEW]
ABC's long-running hit comedy series Modern Family has reached its own version of "The Final Four" – and we have a prediction about the finale. While we don't pretend to have the show expertise that our own Alejandra Bodden's been demonstrating this season with her episode-per-episode reviews (check out her thoughts on "Paris" here), we can't shake this feeling that Jay's (Ed O'Neill) not making it to the end credits of the series finale. They've been giving him a ton of "family closure" moments this season, and having Phil's (Ty Burrell) father pass felt like a way of preparing viewers.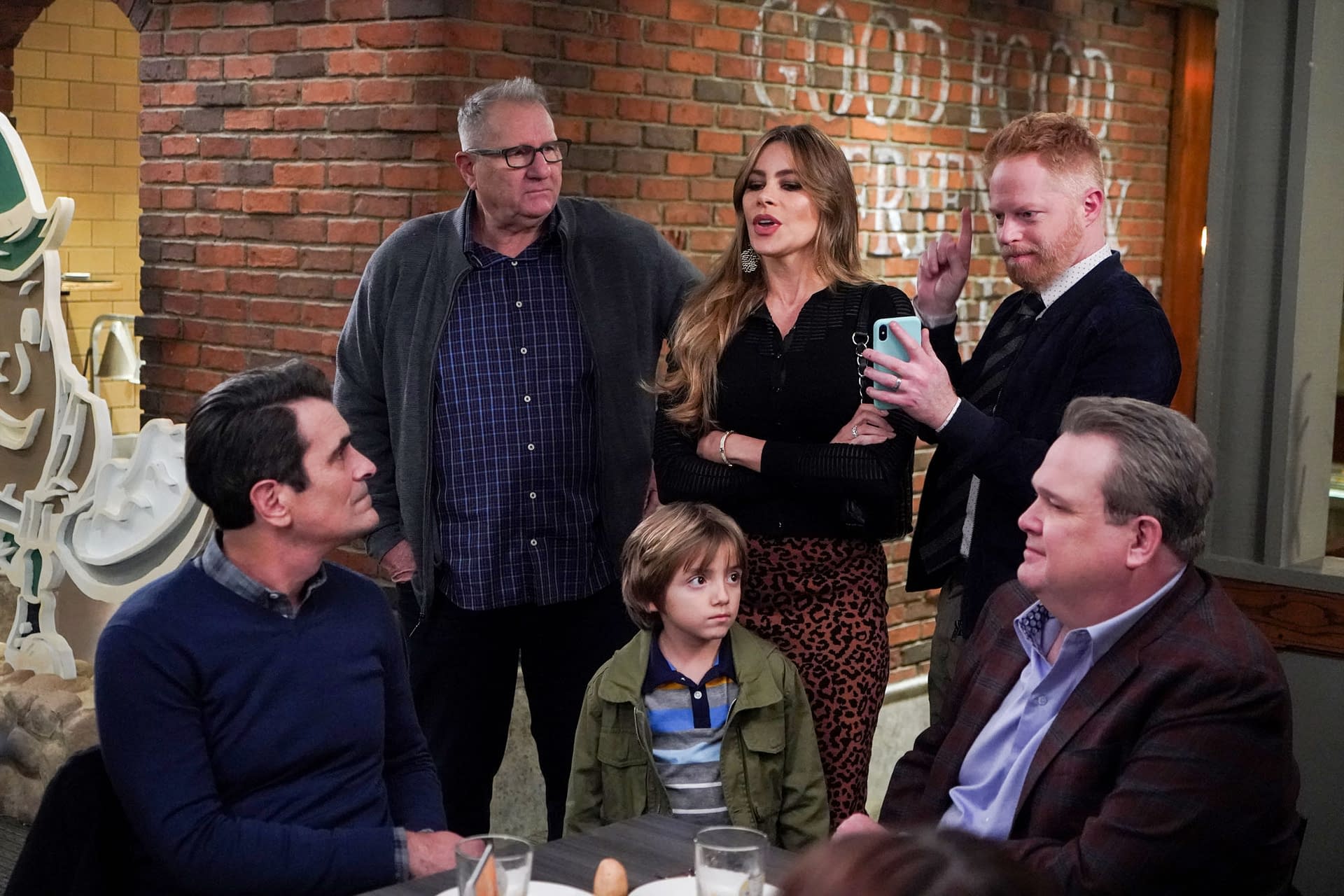 Sorry to kick off the preview on a gloomy note… but what follows is a recently-released teaser for the final four episodes, as well as an overview for this week's parenting-themed episode "Spuds" – followed by official preview images:
"Modern Family" season 11, episode 14 "Spuds" – Phil and Claire take Haley and Dylan to dinner to reassure them they are not bad parents. While out to dinner, they run into Mitch and Cam who are chaperoning Lily's first date, as well as Jay and Gloria after attending Joe's school play. Guest starring is Caspian Diamant as Randy. Written by Vali Chandrasekaran and Stephen Lloyd, and directed by Beth McCarthy-Miller.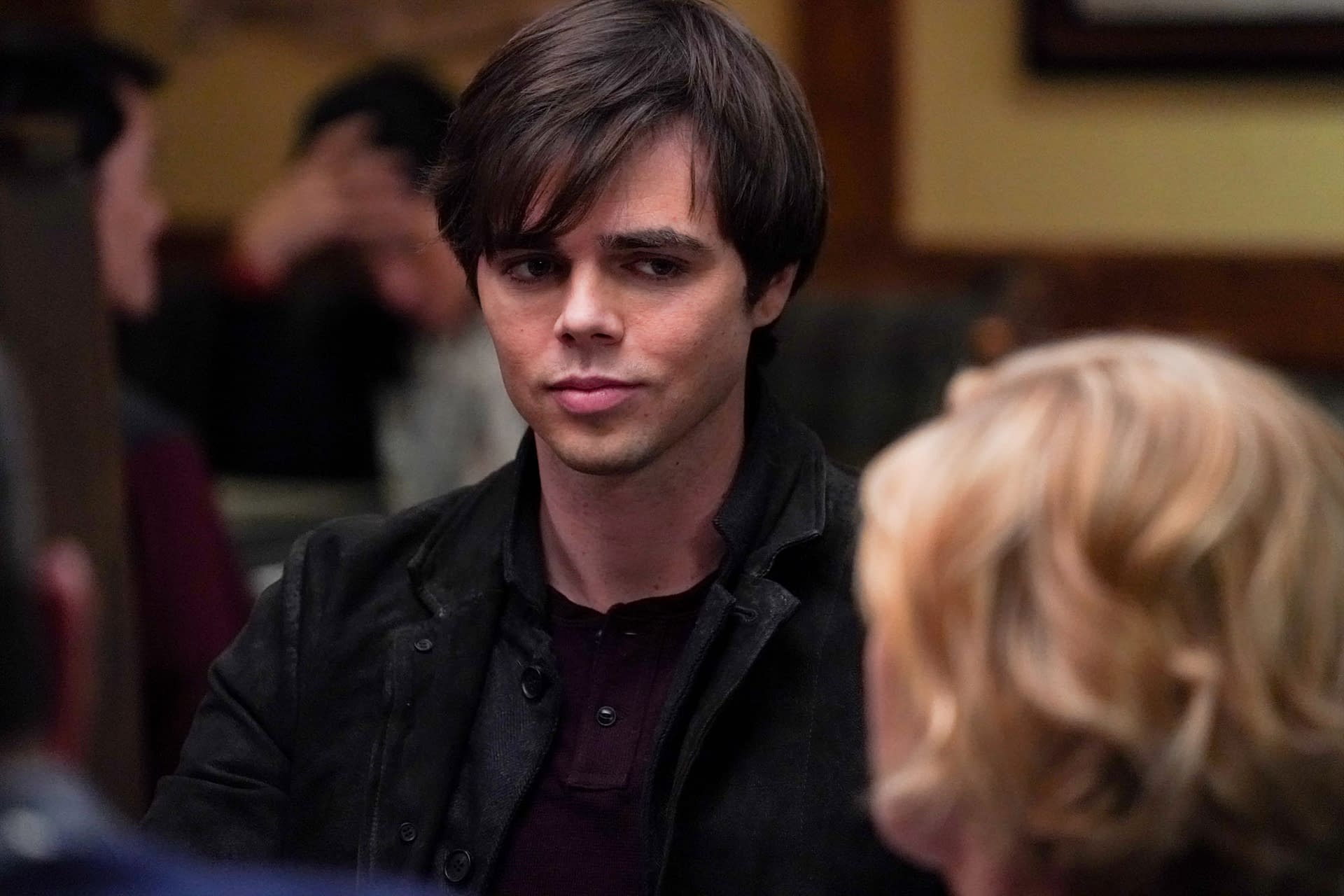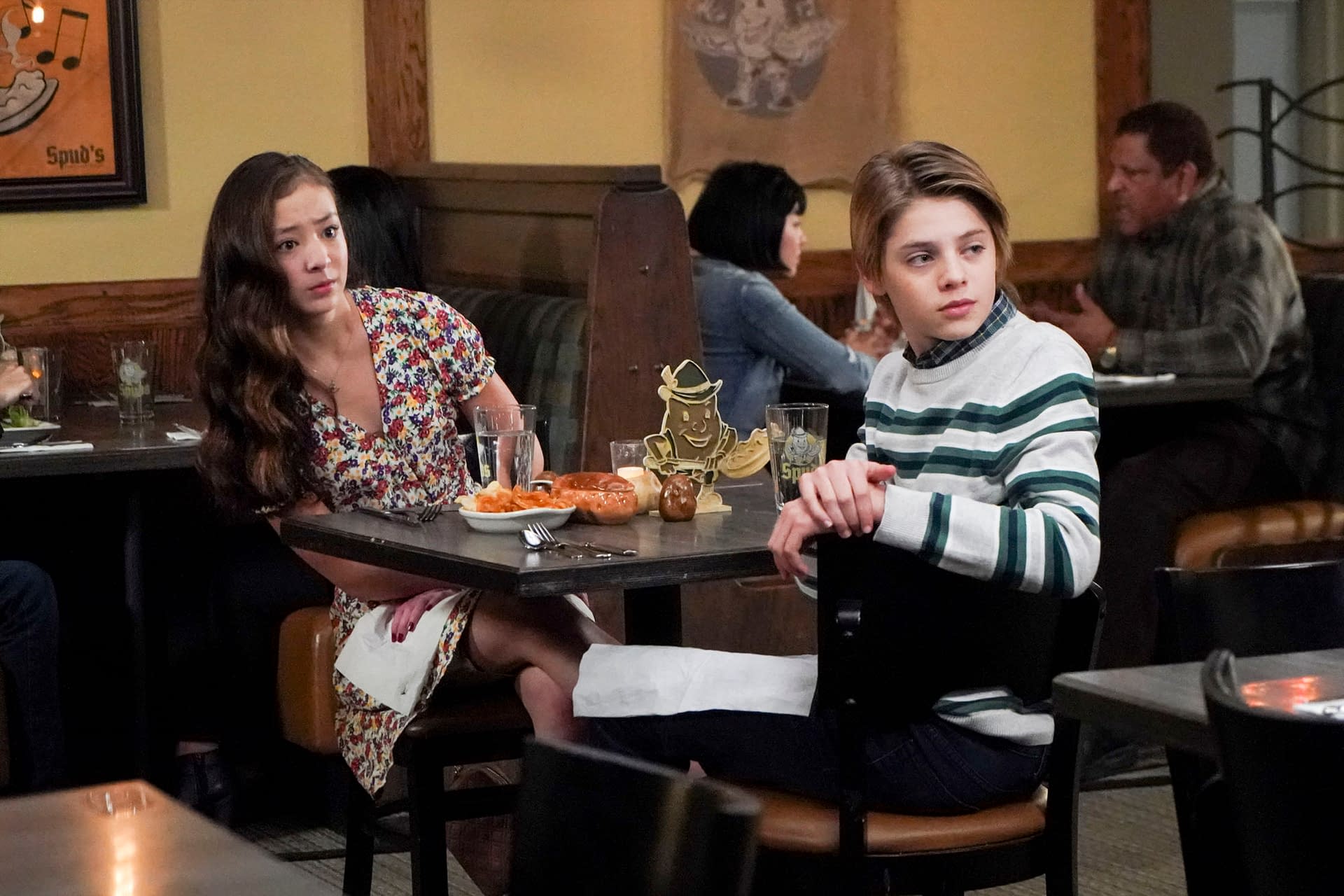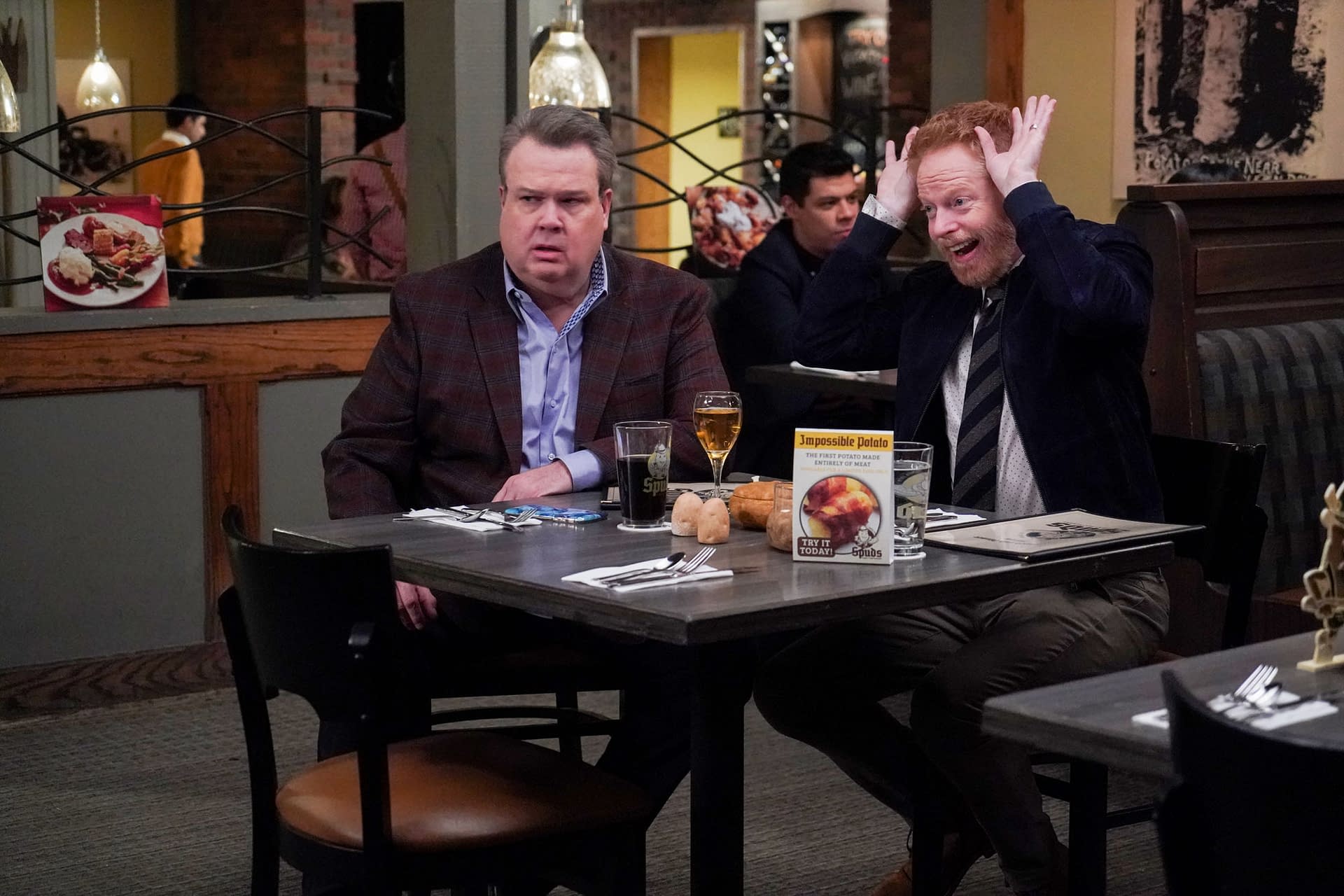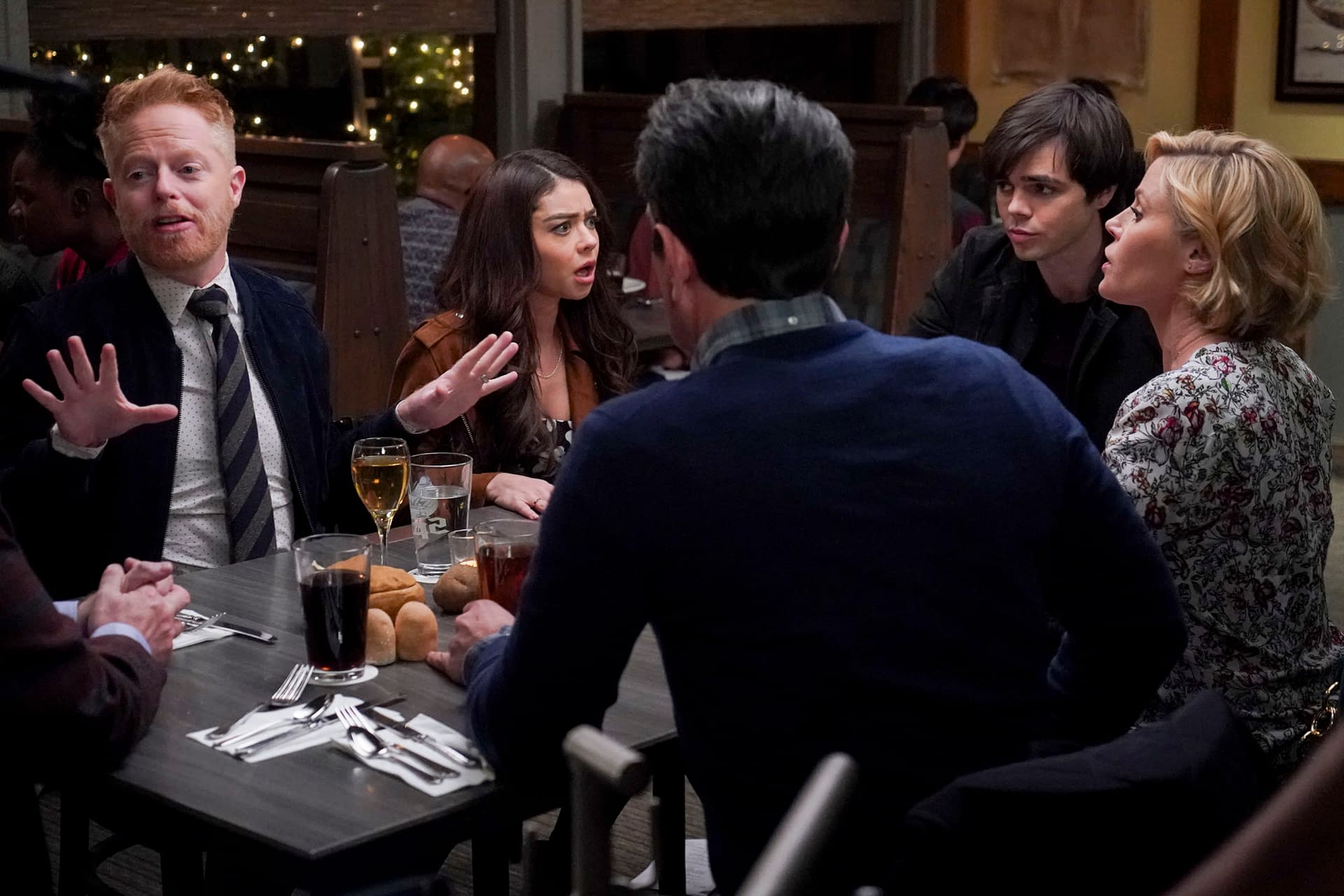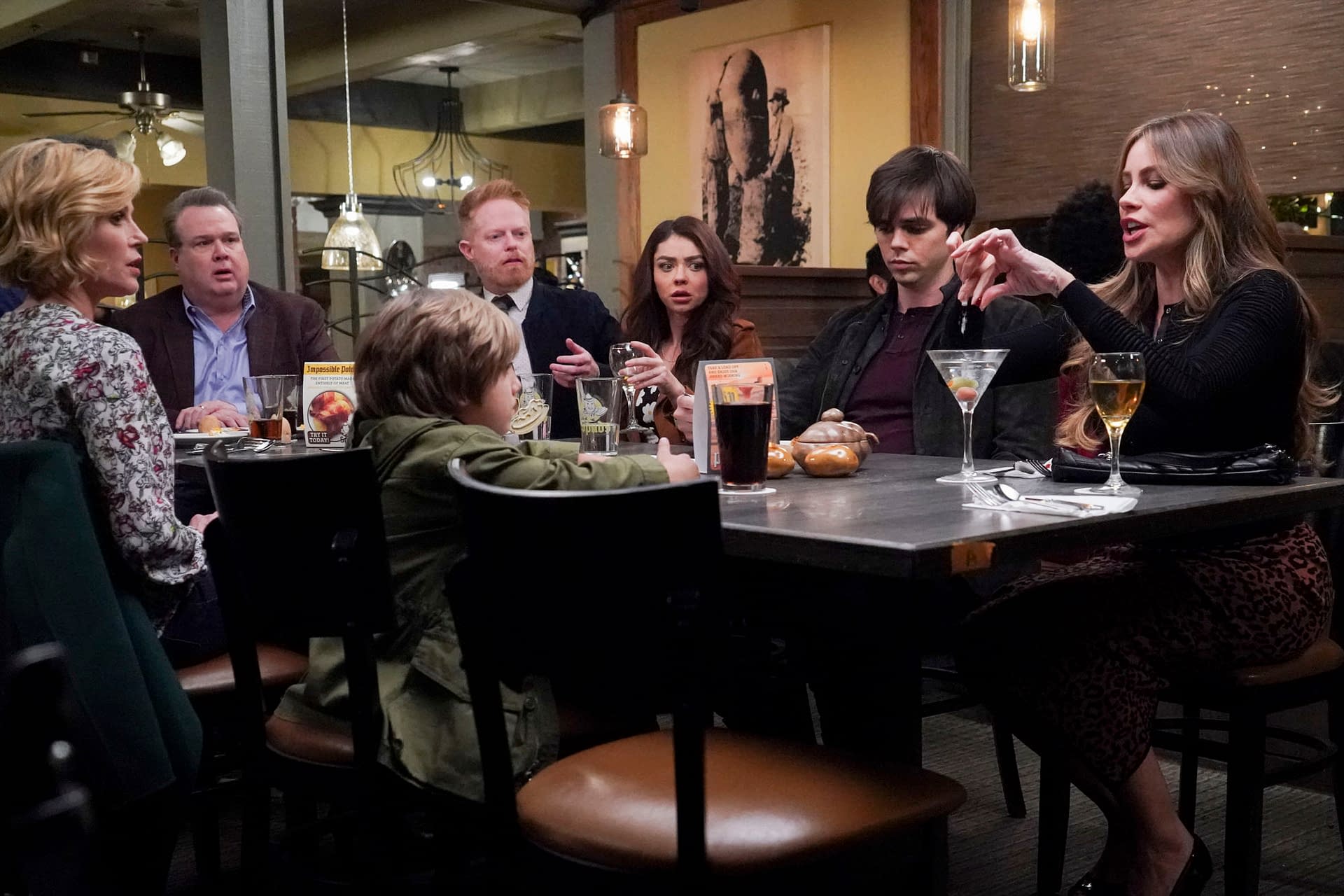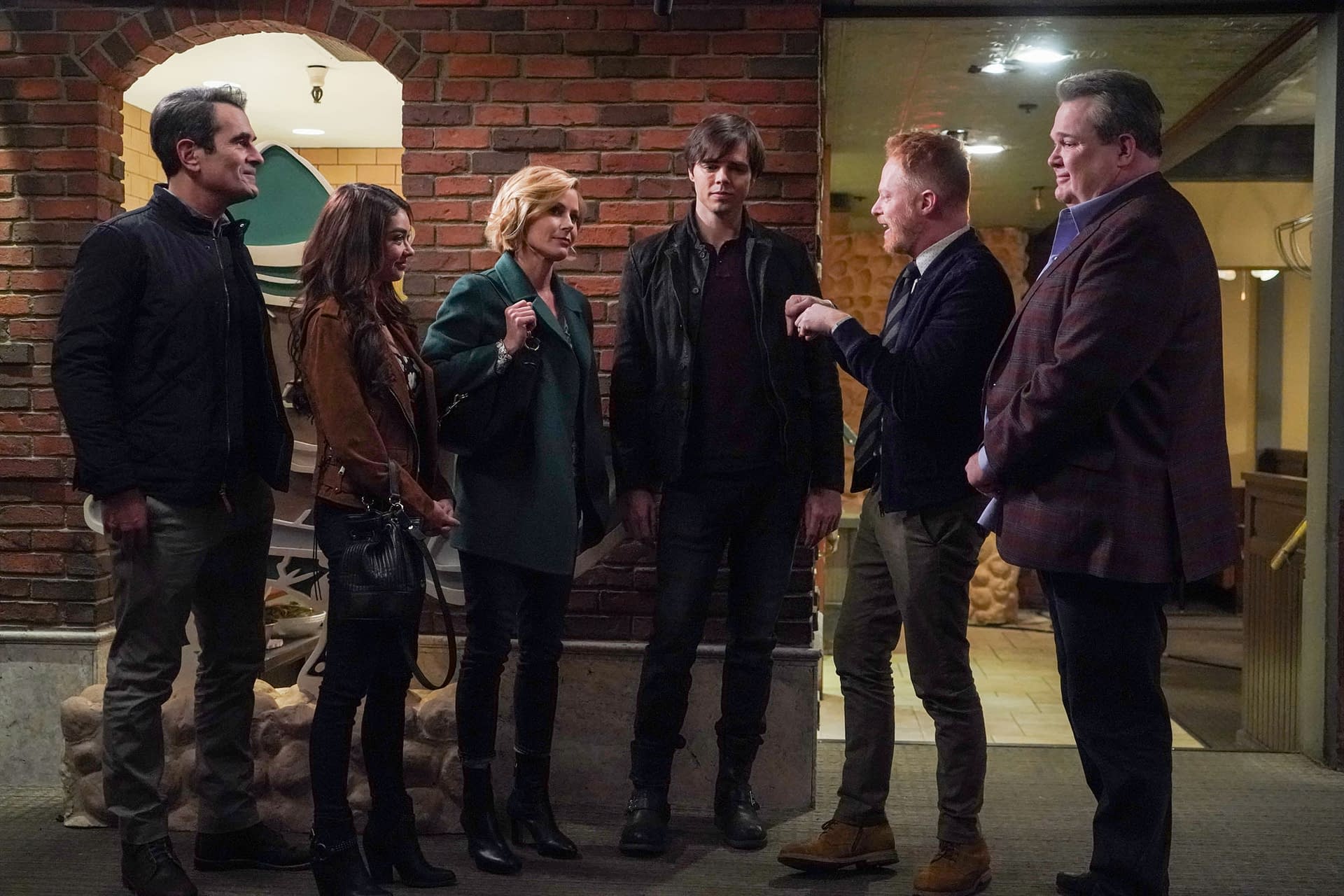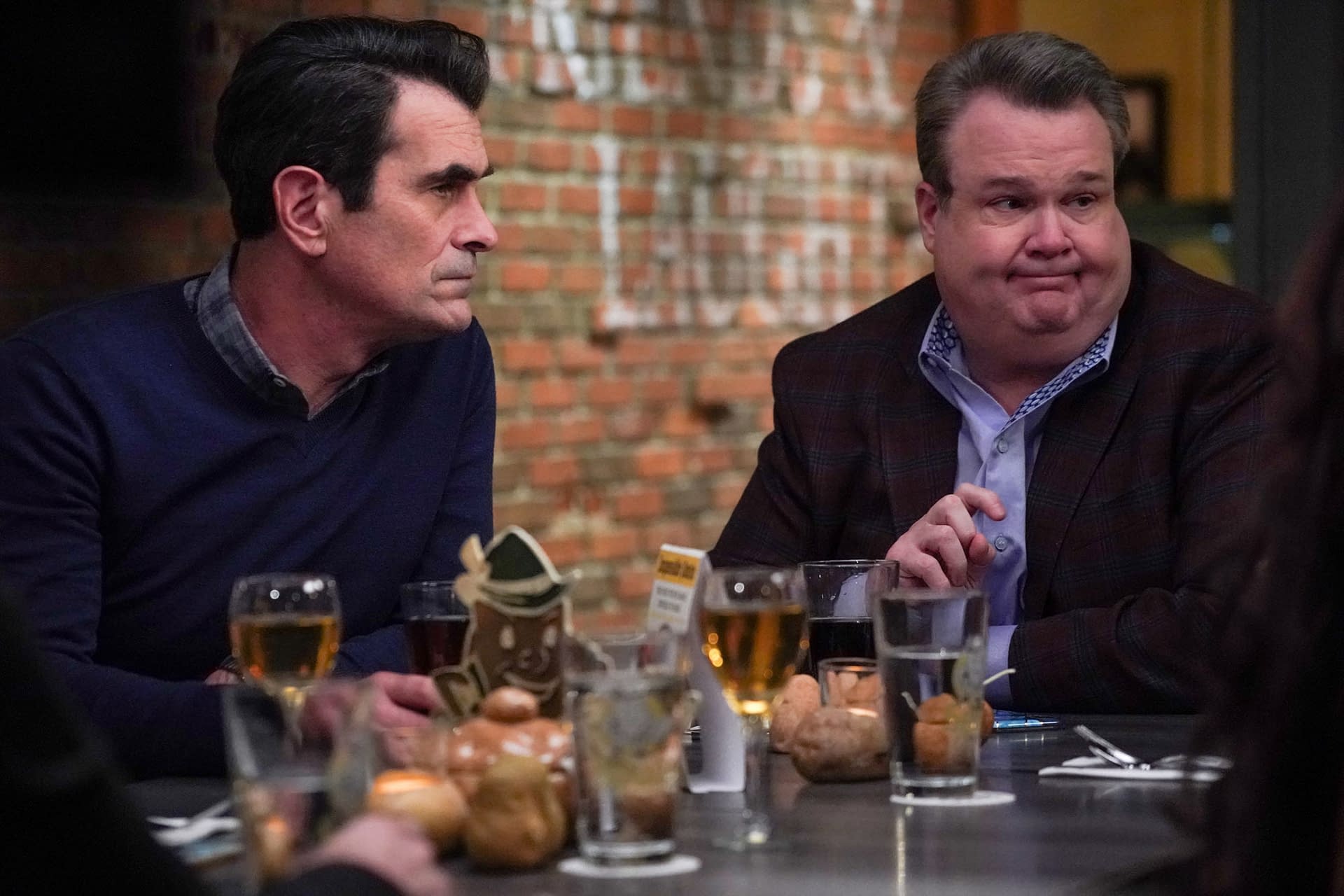 You had us as "old-school Weezer lead singer looking dude in potato costume playing guiter", ABC…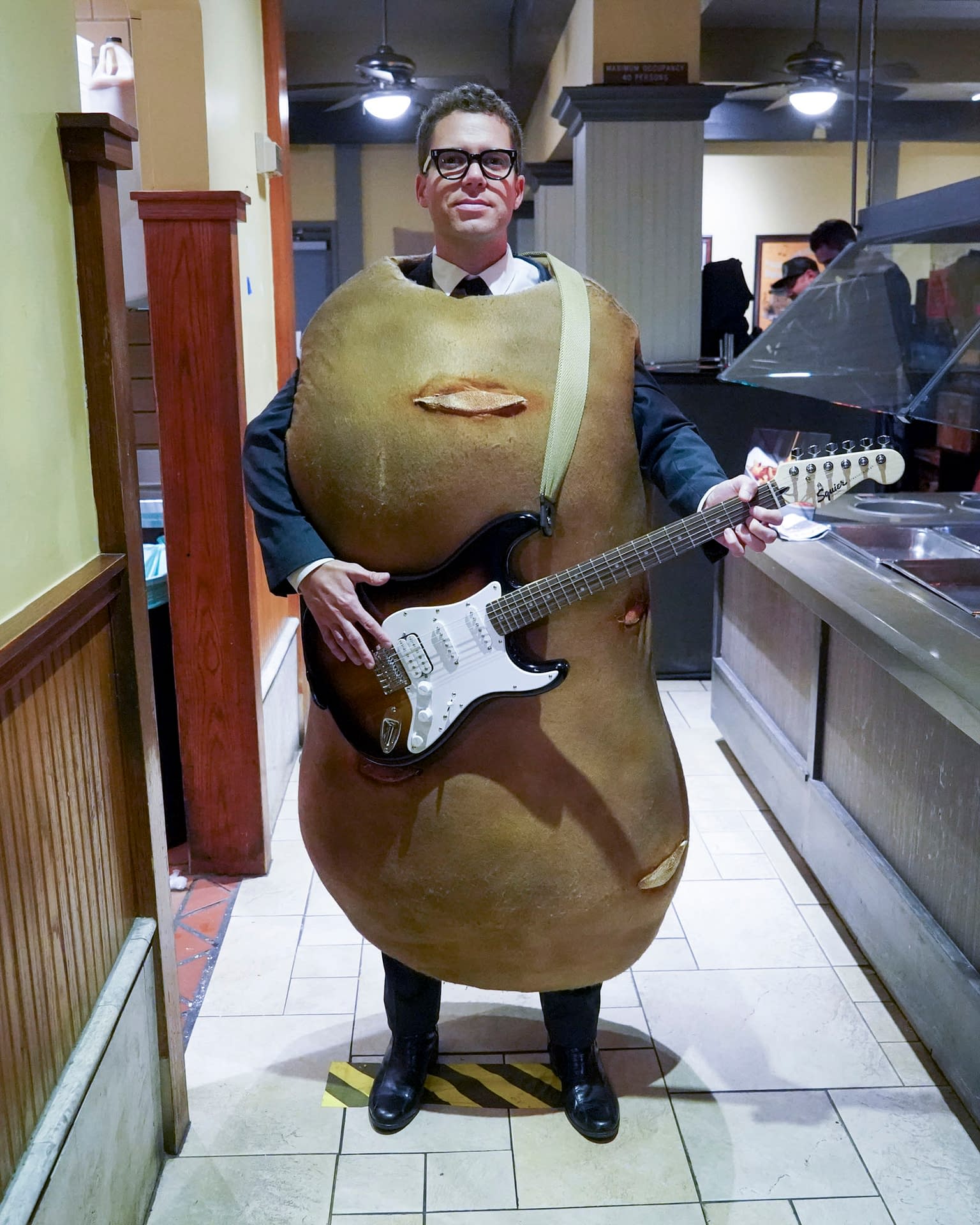 ABC's Modern Family stars Ed O'Neill as Jay Pritchett, Julie Bowen as Claire Dunphy, Ty Burrell as Phil Dunphy, Sofia Vergara as Gloria Pritchett, Jesse Tyler Ferguson as Mitchell Pritchett, Eric Stonestreet as Cameron Tucker, Sarah Hyland as Haley Dunphy, Nolan Gould as Luke Dunphy, Ariel Winter as Alex Dunphy, Rico Rodriguez as Manny Delgado, Aubrey Anderson-Emmons as Lily Tucker-Pritchett, Jeremy Maguire as Joe Pritchett, and Reid Ewing as Dylan Marshall.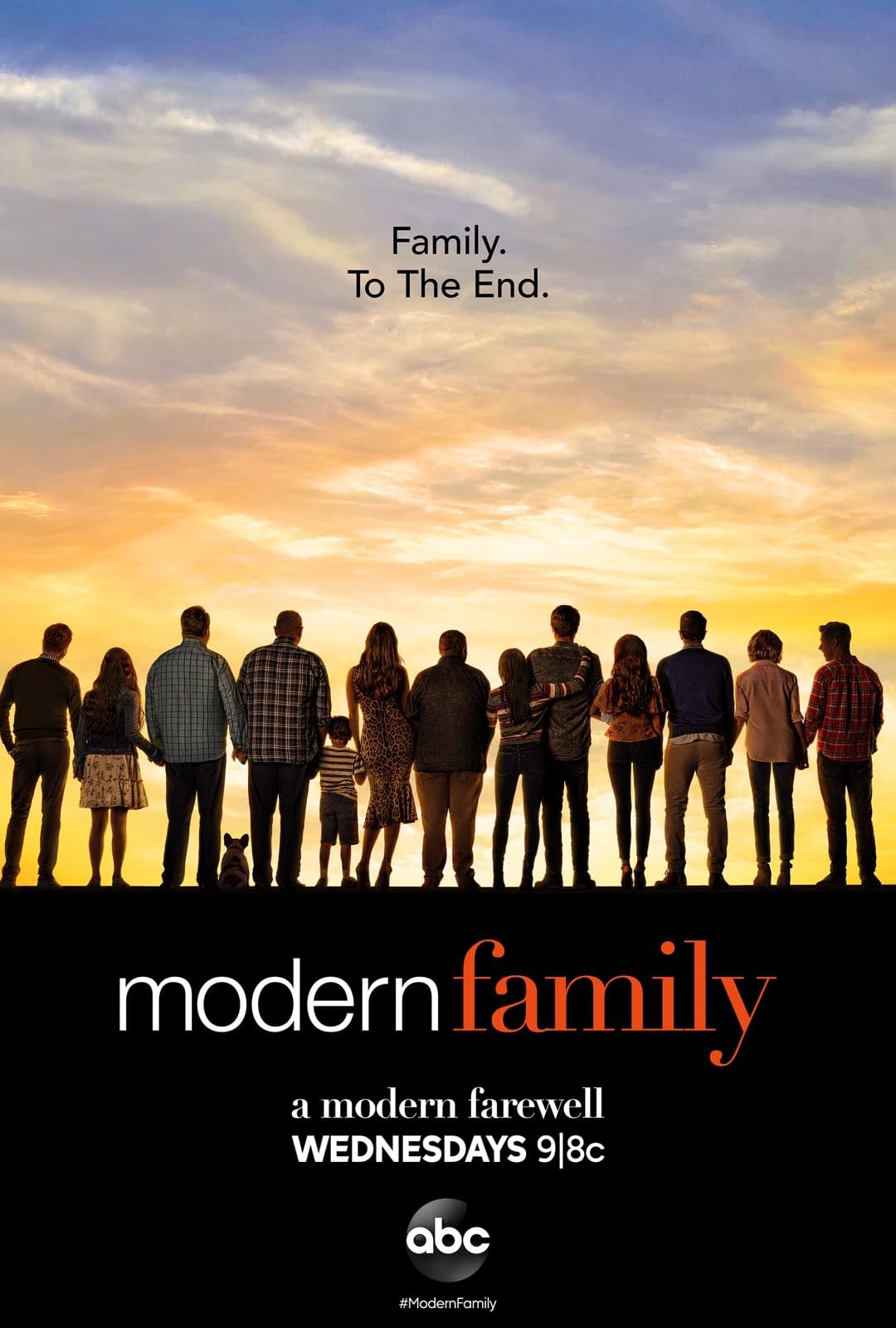 Twentieth Century Fox Television produces, in association with Steven Levitan Prods and Picador Productions. Series co-creators Steven Levitan and Christopher Lloyd executive produce alongside Danny Zuker, Paul Corrigan, Brad Walsh, Abraham Higginbotham, Jeffrey Richman, and Jeff Morton.