"Mr. Robot" Season 4 "407 Proxy Authentication Required": Elliot vs. Vera. Finally. [PREVIEW]
It's almost Sunday, which means a new episode of USA Network's Mr. Robot!
This week's episode "407 Proxy Authentication Required" is the seventh of the season – a season which has a total of 13 episodes, which means this week officially marks the "over halfway through" point is the season.
And how are our characters planning on spending the beginning of the end? With the long-teased Elliot vs Vera confrontation, of course!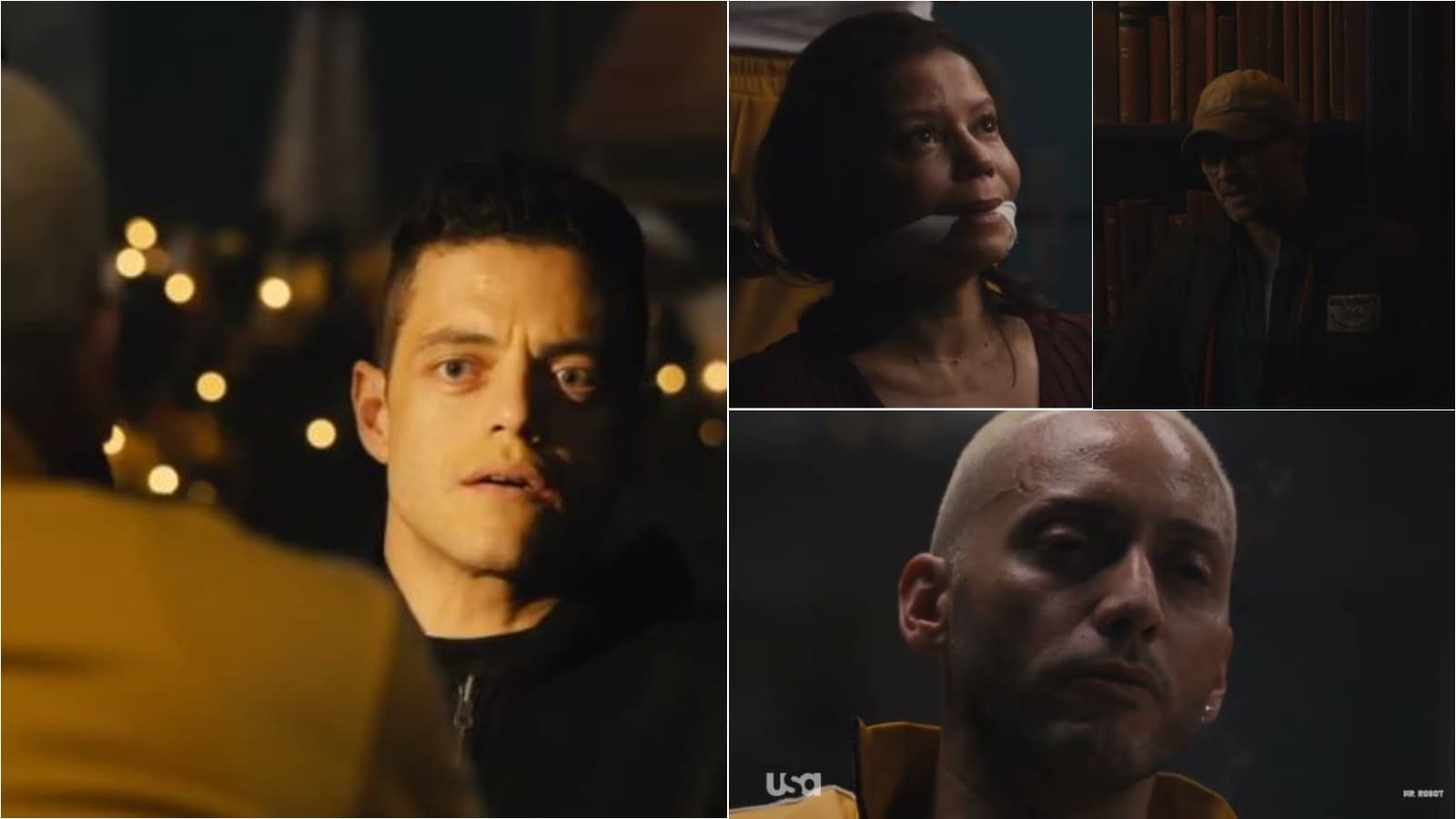 It looks like we not only get that, but in a special commercial-free format. Ooohhh – I wonder who USA had to hack and blackmail to make that happen. Or, possibly more likely, who hacked and blackmailed USA Network to accomplish this task.
Either way, it's pretty cool. I wonder if this is going to be something gimmick-y like a single take for the whole episode of Vera and Elliot's face off.
Could be, or then again, it could just be a really nice holiday present from USA. I mean, it is the least they can do for killing off so many characters this final season.
At any rate, we get a for sure show down without any commercials tomorrow night. That's super soon – but forever in Mr. Robot time. Maybe it will even still be Christmas day this episode.
MR. ROBOT follows Elliot Alderson (Rami Malek), a cyber-security engineer who, along with Mr. Robot (Christian Slater) and fsociety, starts a revolution to change the world. Season 4 will pick up where the third season finale left off, delving into the pros and cons of Elliot hitting "send" on the email that could reverse 5/9.
Created by Sam Esmail, USA Network's Mr. Robot stars Rami Malek, Christian Slater, Portia Doubleday, Carly Chaikin, Martin Wallström, Grace Gummer, Michael Cristofer, and BD Wong.
Esmail, Chad Hamilton, Steve Golin, and Kyle Bradstreet serve as executive producers, with John Lenic co-executive producing. Universal Content Productions and Anonymous Content produces.