"My Hero Academia" Season 4 "Red Riot": More Kirishima (Sorta) Makes Up for Slow Pacing [SPOILER REVIEW]
This week's episode of My Hero Academia picks up exactly where things left off last episode. It was a little bit slower and with a bit more exposition than I have seen this season so far – though once again, I was expecting this as the season continues to offer different perspectives. Another episode that takes the spotlight off of Deku and uses it to expand the cast and story, another one aimed at Kirishima lovers, and packed with as much emotion as there was action.
"Red Riot" made me feel a bit torn. I am not usually a fan of storylines that take several episodes to conclude—Dragon Ball messed me up as a kid in regards to that, so I tend to be a bit gun-shy. That said, this episode did a lot to ease that paranoia.
We get to see more of Kirishima and finally get some real insight into his character and his motivations as well as fears. It was fantastic to get to understand the real drive behind Kirishima's character and I really wish they did that for all other students in class 1-A… especially with Bakugo as I feel I do not truly understand the drive behind his anger quite yet.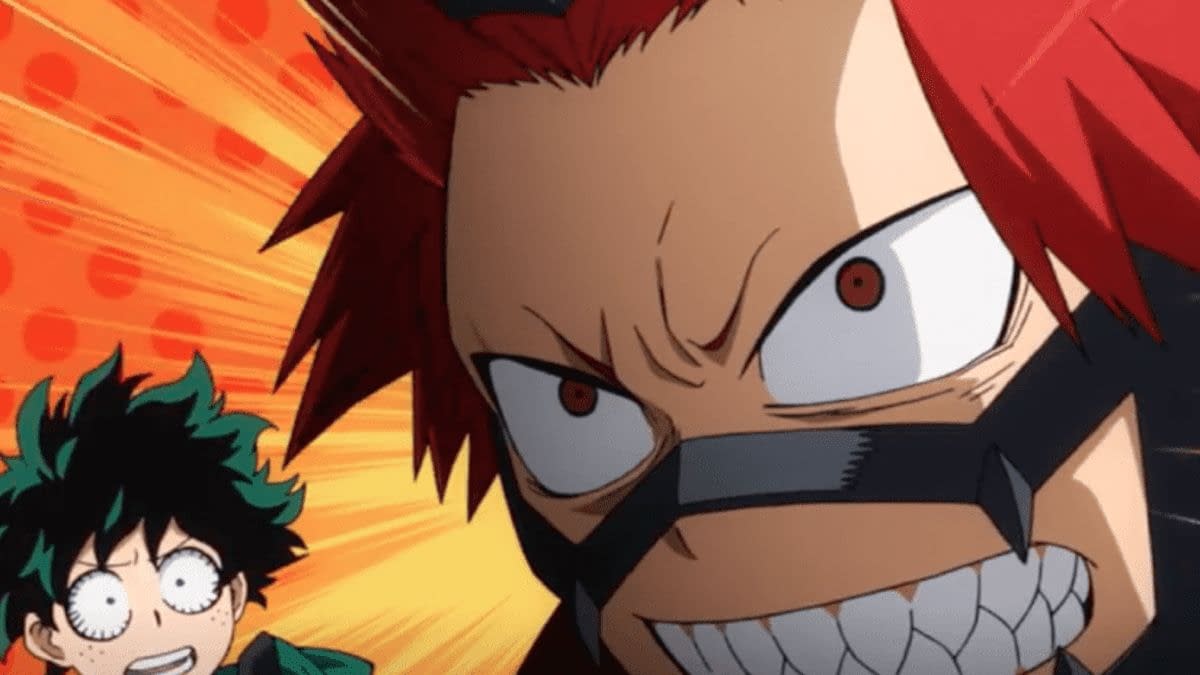 This episode of My Hero Academia started with Suneater fainting after taking over the first part of the Eight Bullets, and our group of heroes charging ahead to get to Eri and the rest of the Shie Hassaikai. We get to see some of the Yakuza confess they only follow Overhaul because they are scared for their lives after he took over when the main Boss fell ill.
However, in attempt to save Eraserhead, Fat Gum and Red Riot get stuck having to buy time with the next obstacle: Rappa and Tengai. It was a great fight between both sides and it was fun to see Fat Gum in action after having all his fat absorb the shots from Tengai. It was even better to see Kirishima push above his insecurities and be recognized for it.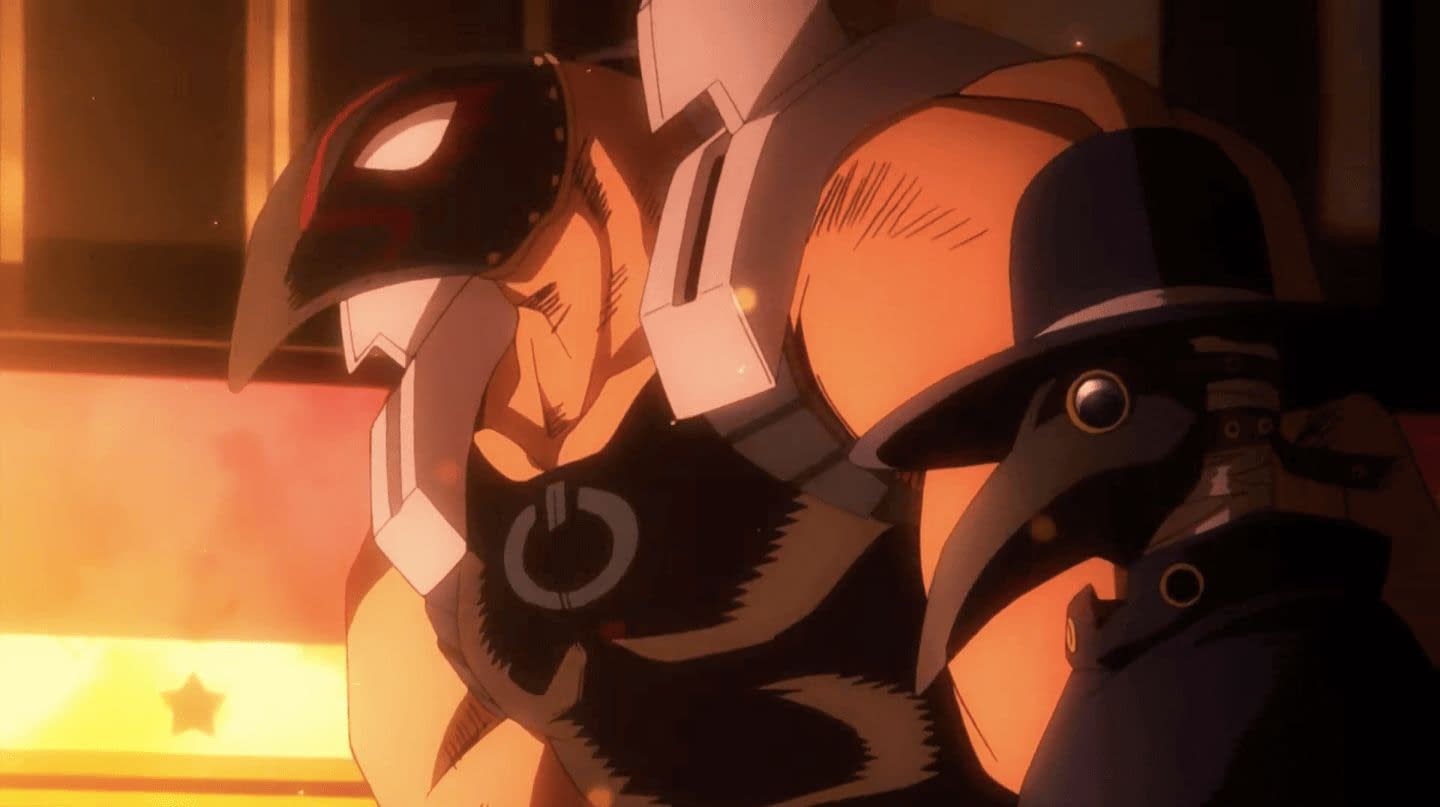 Like Tamaki, Kirishima has been an underdog most of his life and does not really feel like there is anything special about him. However, his humility and kindness set him apart just like with Suneater. I have a soft spot for characters like them. Unlike Tamaki though, Kirishima is incredibly friendly and optimistic no matter how much he might doubt himself and we get to see that in this episode.
Both of them truly show that being a hero is not about not being scared, it is about pushing past your fears and doubts no matter how much they might make your knees buckle or your body freeze. It is so amazing to see this drive beyond Deku and All Might, to see that there are so many heroes in training that trulhy just want to be better for themselves and those around them.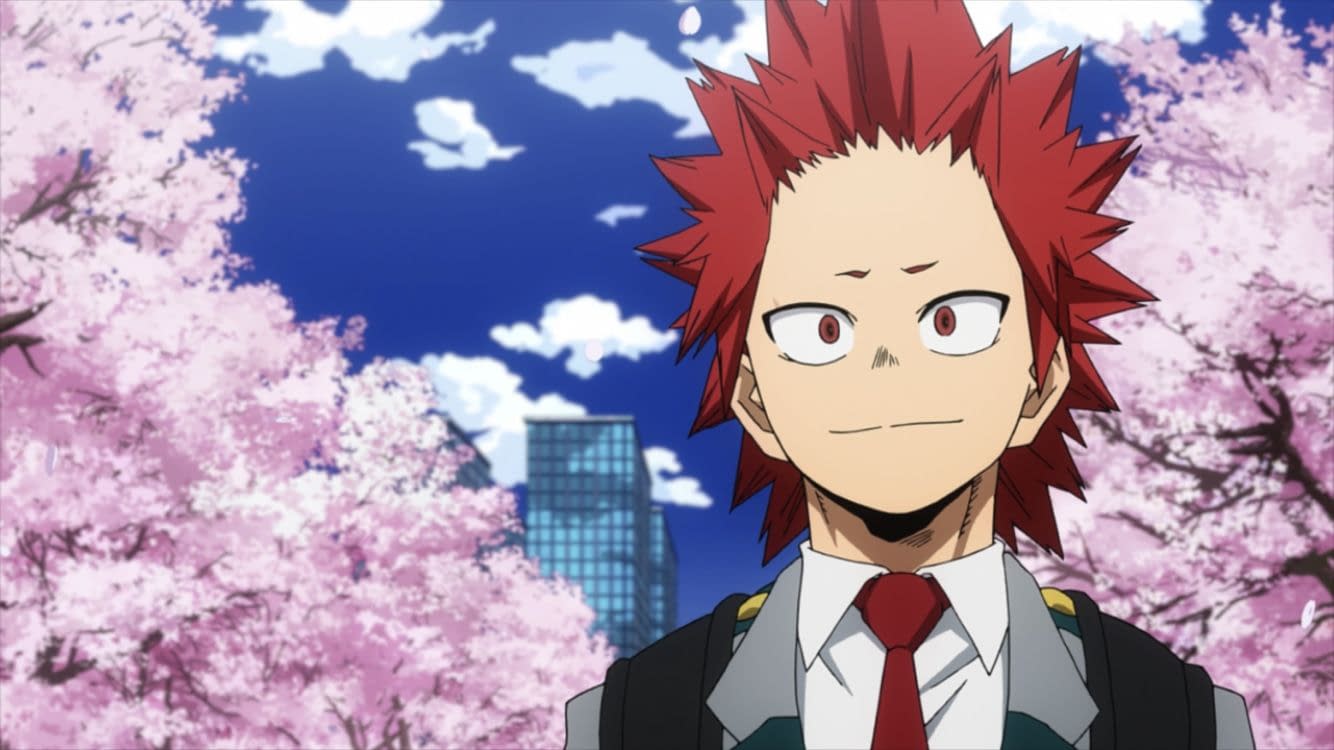 That said, this episode seemed to slow down the story even more after last week's episode. My Hero Academia has been doing a great job in regards to pacing this season, so it is a bit bothersome to have one episode per battle, slowing the momentum that had been gained since we met Eri. All-in-all, it was still a good episode, and I will always be happy to get more of Kirishima and Tamaki, but I am definitely looking forward to a pick-up regarding the pace and for our heroes to finally start finding answers.