History-Making House Speaker Nancy Pelosi Receiving VH1 Trailblazer Honors
While the 2018 midterm elections proved to be a huge win for Democrats overall and for 52nd Speaker of the House of Representatives Nancy Pelosi in particular, 2019 hasn't gotten off to a smooth start. Recently-reopened parts of the goverment are threatened with yet another shutdown in only a matter of days – just weeks after the previous White House shutdown stranded some federal workers without pay for over a month.
In the midst of all this, Speaker Pelosi received a bit of good news on Friday when it was announced that she would be one of the recipients of this year's VH1 Trailblazer Honors, joining previously announced honoree Oscar-nominated director Ava DuVernay. VH1 and Logo will bestow the honors during an hour-long special airing on International Women's Day, Friday, March 8 at 9 p.m. ET, from Wilshire Ebell Theater in Los Angeles.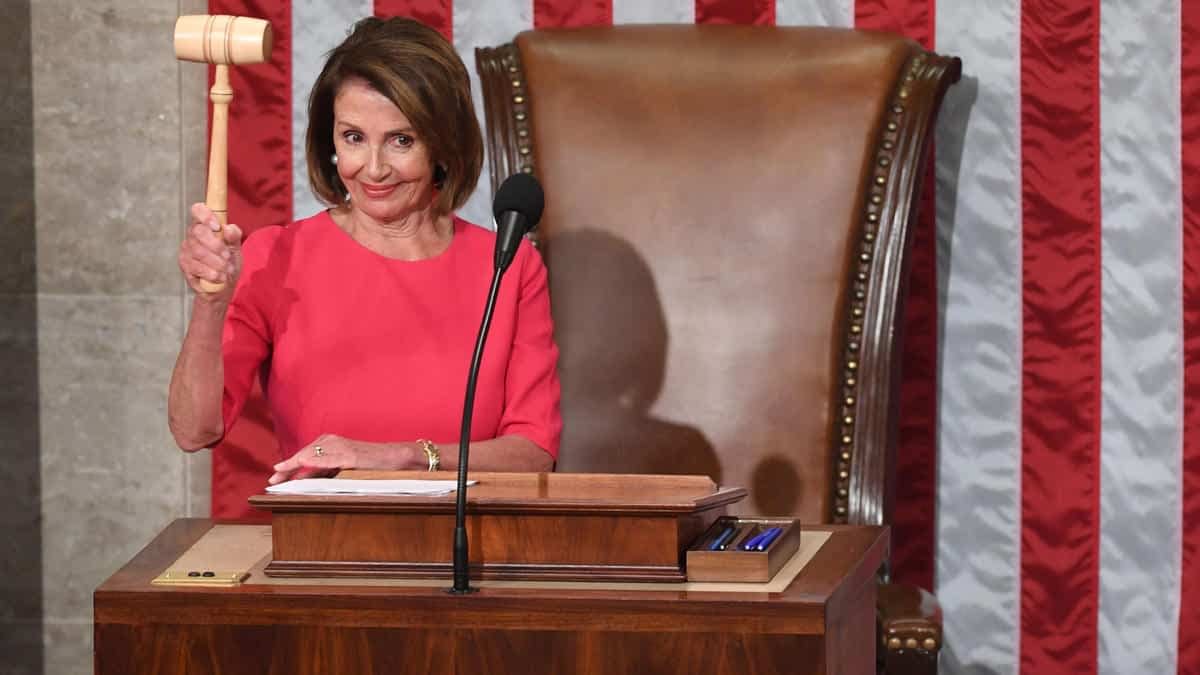 Honored for her commitment to "fight for women and families by working to lower health care costs, increase workers' pay through strong economic growth and rebuild America" and as "a powerful voice for human and civil rights around the world," Pelosi's storied political career includes making history in 2007 as the first woman ever elected to the position of Speaker of the House of Representatives – and in 2019, she became the first person in over 60 years to win back the title.
This won't be Pelosi's first run-in with the VH1 Trailblazer Honors, having presented Cyndi Lauper with her award in 2017:
Previous editions of VH1 Trailblazer Honors have recognized Ryan Murphy, Max Mutchnick, and David Kohan, Orange is the New Black, Sybrina Fulton, and Tracy Martin (parents of Trayvon Martin), and others
Directed by Lauren Quinn, VH1 Trailblazer Honors is executive produced by Amy Doyle, Vanessa WhiteWolf, and Andria Parides. Wendy Plaut and Marcia Lansdown are responsible for celebrity talent; while Amani Duncan and Lisa Lauricella will handle music talent, and Fonda Anita responsible for production.