It's time for a big special guest star on Brooklyn Nine-Nine. During the 30 or so hours that the show was canceled last year, a lot of big-name celebrities voiced how sad they were to see the show go. One of those names was the creator of Hamilton Lin Manuel Miranda. Star Melissa Fumero already said that she's been trying to get him on the show since season one but now it's finally happening. NBC has released a brief summary of the episode and released seven images. It looks like Amy's family is making an appearance in this episode as well.
THE GOLDEN CHILD (TV-14)
Jake helps Amy navigate the complicated relationship she has with her brother, David. Charles introduces some drama into an undercover mission involving Terry and Holt.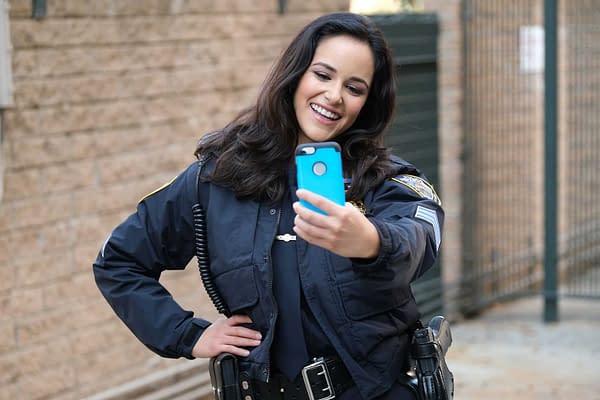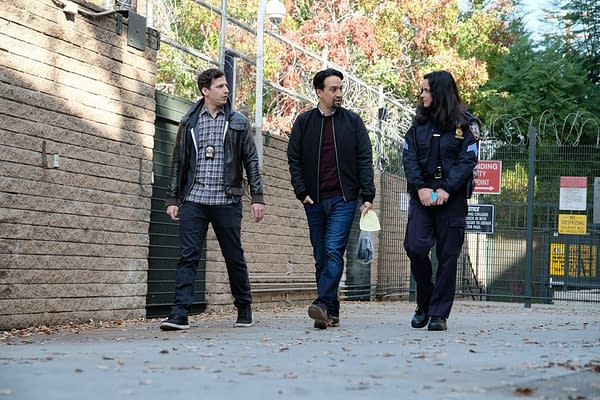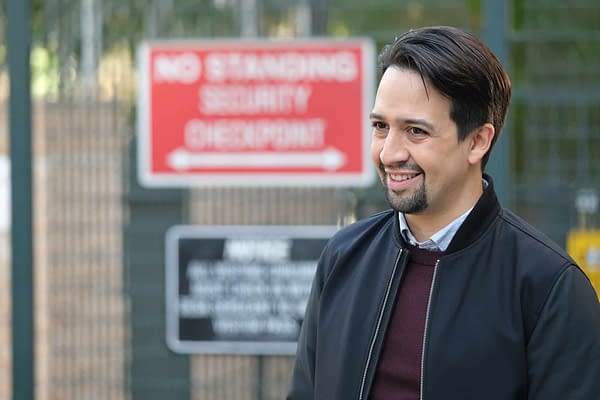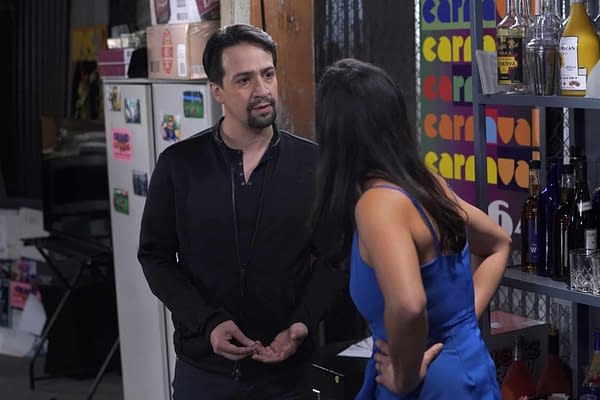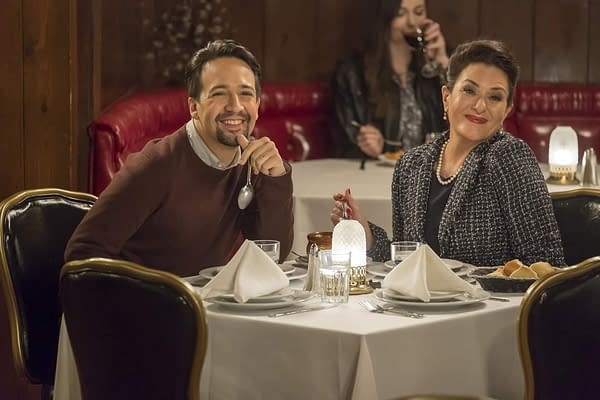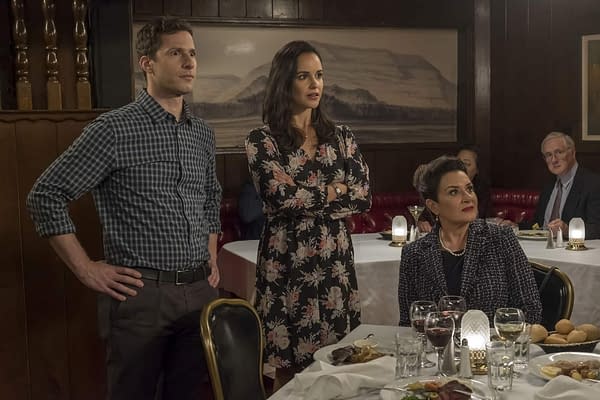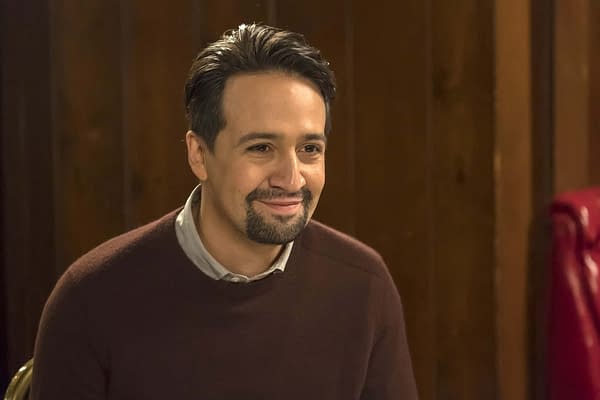 Brooklyn Nine-Nine: Jake Peralta, an immature, but talented N.Y.P.D. detective in Brooklyn's 99th Precinct, comes into immediate conflict with his new commanding officer, the serious and stern Captain Ray Holt.
Brooklyn Nine-Nine stars Andy Samberg, Andre Braugher, Stephanie Beatriz, Terry Crews, Melissa Fumero, Joe Lo Truglio, Chelsea Peretti, Dirk Blocker, and Joel McKinnon Miller. New episodes air on Thursdays at 9/8c on NBC.
Enjoyed this article? Share it!