Netflix Tabs Michelle Wolf to Host Half-Hour Weekly Comedy Series
Michelle Wolf has been a writer and contributor on The Daily Show (2016-2017) and a writer on Late Night with Seth Meyers (2014-2016). Now the comedian will be changing hats and become the host of her own half-hour weekly Netflix talk show set to premiere later this year. The idea of the untitled show is to take a break from the seriousness that has taken over late-night comedy and focus on making the news fun again. She will target everything and everyone, but without a political agenda.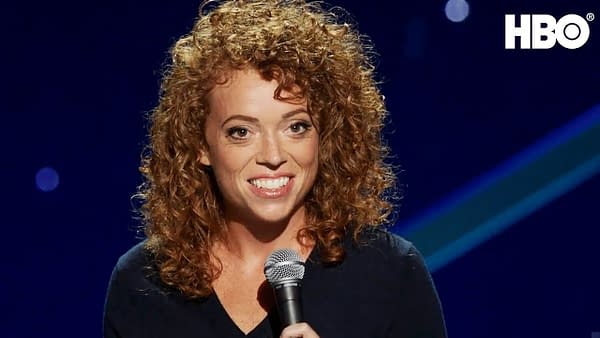 Wolf said in a statement:
"You can expect the types of jokes my former bosses would tell me we couldn't do on TV."
The new series comes after Chelsea Handler's talk show, Netflix: Chelsea, wrapped up its two-season run in December. Dan Powell (Inside Amy Schumer) and Christine Nangle (The President Show, The Mick) will be the co-showrunners and executive producers.
Wolf has appeared as an actress on Horace and Pete and did skits on The Late Show and segments on The Daily Show. She recently did an HBO comedy special, Michelle Wolf: Nice Lady that debuted in December of 2017. This was her stand-up debut for HBO.
No premiere date for the new series has been announced.