Netflix and the Obamas Sign Multi-Year Deal for Various Series and Specials
Back in March, we reported on the widely-believed-to-be-true rumor that Former President of the United States Barack Obama and his amazing wife Michelle Obama were looking at some kind of multi-part deal with streaming service Netflix. Turns out that was completely true.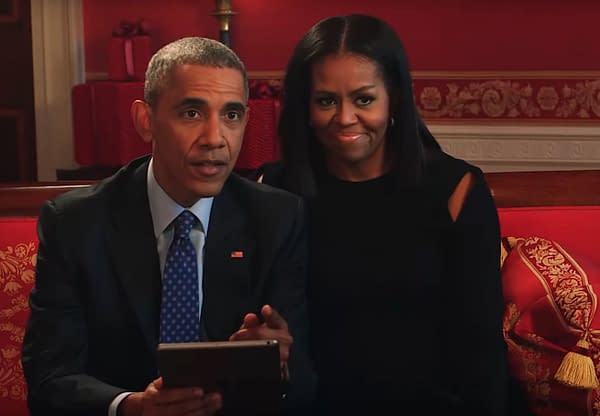 Today Netflix revealed that former POTUS and FLOTUS have indeed entered into a multi-year agreement to produce films and series for Netflix. The service went on to say the deal includes things like scripted series, unscripted (reality) series, docu-series, documentaries, and features. Higher Ground Productions will be handling all the producing duties.
That's a whole lotta Obamas, and frankly, we're excited about the various offerings the pair could produce.
Former President Obama said in a statement:
"One of the simple joys of our time in public service was getting to meet so many fascinating people from all walks of life, and to help them share their experiences with a wider audience. That's why Michelle and I are so excited to partner with Netflix — we hope to cultivate and curate the talented, inspiring, creative voices who are able to promote greater empathy and understanding between peoples, and help them share their stories with the entire world."
Chief Content Officer at Netflix Ted Sarandos said in a statement that the Obamas "are uniquely positioned to discover and highlight stories of people who make a difference in their communities and strive to change the world for the better."
Obama senior advisor Eric Schultz offered this statement to the AP back in March before this deal was confirmed, saying:
"President and Mrs. Obama have always believed in the power of storytelling to inspire. Throughout their lives, they have lifted up stories of people whose efforts to make a difference are quietly changing the world for the better. As they consider their future personal plans, they continue to explore new ways to help others tell and share their stories."
No word on when we may start to see any of these series.