New Biography of Vince McMahon in the Works from Abraham Riesman
Abraham Riesman is working on a new book about WWE's Vince McMahon, the author revealed on Instagram Friday. Riesman, a journalist who writes for outlets such as New York Magazine and bird-themed pop culture website Vulture, is also the author of an upcoming book about Stan Lee, True Believer: The Rise and Fall of Stan Lee. Taking on another iconic but sometimes controversial figure in pop culture seems like an obvious choice. On Instagram, Riesman wrote, "I come bearing good news: I'm writing another book! This one's a biography of Vince McMahon, the emperor of professional wrestling. It's for @simonandschuster's @atriabooks imprint. Release date TBD, but I'd guess 2022. Many thanks to my amazing agent, @rossharris1, and my tremendous editor, @amardeol. Wish me luck!"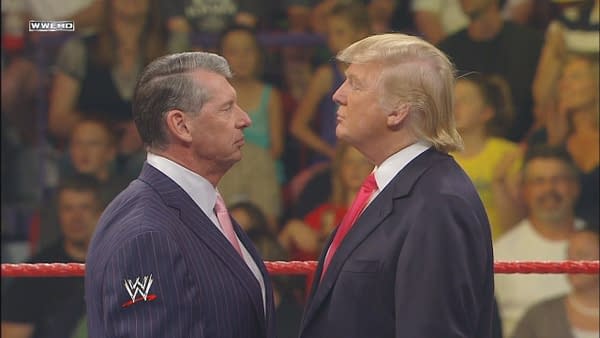 Riesman may need the luck, as Vince McMahon is notoriously controlling of his image and that of WWE. Mainly by virtue of putting their competition out of business, buying the rights to their tape libraries, and then producing their own documentaries which put a uniquely pro-wrestling spin on everything, WWE has been successful in that endeavor, and it's only recently with shows like Vice's Dark Side of the Ring that mainstream audiences have been getting a different viewpoint on some of the pivotal events in pro wrestling history. Hopefully, Riesman doesn't receive a visit from David Schultz.
The description of the book posted on Instagram describes the book as "a biography of Vince McMahon, who went from a dyslexic boy growing up in a trailer park to the iconoclastic Chairman and CEO of the multi-billion dollar WWE empire, with new reporting and exclusive interviews from those witnessed, aided, and suffered from his ascent." Look for this Vince McMahon bio, which is titled Ringmaster, sometime in 2022, presuming McMahon doesn't lay the smackdown on Riesman before then. Other proposed names for the book before Riesman settled on Ringmaster, according to sources, were Ice Dagger, Fang McFrost, and Otto von Ruthless.