Posted in: NBC, TV | Tagged: exclusive, interview, John Larroquette, Lacretta, Masha Warfield, melissa rauch, nbc, Night Court, Richard Moll
---
Night Court Star Lacretta on Gurgs, OG Series, John Larroquette & More
Lacretta spoke with Bleeding Cool about NBC's sequel series Night Court, love for the classic sitcom, working with John Larroquette & more.
---
Any time a beloved series returns for a legacy sequel, there was always instant comparisons to the original that are unavoidable. NBC is trying to recapture its prime-time success with the Melissa Rauch-starred Night Court as Abby Stone carries on the torch… rather, the gavel… previously wielded by her father Harry Stone, played by the late Harry Anderson. One dramatic change is instead of two bailiffs, as was the case with Richard Moll and Marsha Warfield in the original series, we have one in Lacretta's Donna Gurgs in the new series. While we don't know if Moll and Warfield will return, John Larroquette, who plays Dan Fielding, is the lone original cast member featured in the latest version. Lacretta spoke to Bleeding Cool about following the original show, if she spoke with her predecessors, working with the five-time Emmy winner (four with the original series created by Reinhold Weege), and building on the legacy of the original series.
Building 'Night Court' 2.0
Bleeding Cool: When you heard about the new 'Night Court,' what went through your mind?
Lacretta: I want this [laughs]. I didn't know it was happening until I got the appointment. When I read the script, I was like, "Oh, yeah! I want this!"
Were you exposed to the original show before this new version?
Absolutely. I watched it in syndication. I'm realizing it was on Nick at Nite, which I was watching a lot of from day to day. I also watched 'The Patty Duke Show and I loved 'Bewitched' and 'Are You Being Served?' Keeping up appearances, I had a very elevated sense of comedy even as a child.
Did you look at Marsha Warfield & Richard Moll's performances? Did you talk to them before taking the role?
I wanted to, but I tend to get shy from time to time. I was like, "Oh well, they're not going to take the time to talk to me." The great thing about it was because my character was not a part of the original, then I was able to kind of stand on my own. I didn't want Gurgs to be influenced by them, but I had to respect their role on the show. Once I started working on the sides, I stopped watching the show. Once I booked it, I was able to watch it freely again because I wanted her to be her own person.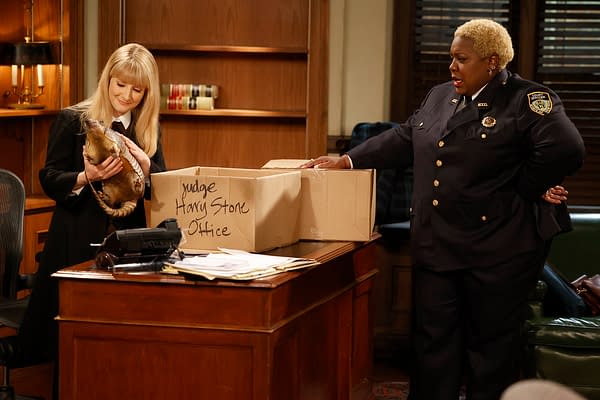 What was it like working with a sitcom veteran like John Larroquette on set?
Amazing, delightful. It was a masterclass watching him from scene to scene. We all tend to study each other, the cast members, because we're such an ensemble. There's a regal quality about him. He has a deep, profound respect for his craft. I could sit and listen to him tell stories day in and day out. He's phenomenal.
The humor has changed from the original show to now. Were there any "bullet points" as far as trying to retain the spirit of the show, or was it more important to create this new identity for the show to build up on its own?
To build up on its own. The original 'Night Court' is our foundation, and there are callbacks. They were concerned, and they made it a point to have original set pieces. They found original chairs and tables. They found the original couch in Abby's chambers. They found the original blueprints of the sets. So as far as what we're living in from scene to scene, we are living in 'Night Court,' which I think is a beautiful thing, as opposed to this brand new shiny up-to-date set. When you go downtown in New York and you go into those courthouses, a lot of those have not been remodeled since they were built. So it's nice to have that structure, but then we have our characters that get to navigate through that. It's perfect.
Since 'Night Court' is coming back among the sea of nostalgia, was it difficult not to think of the original show as a fan when filming the new one and the pressure that comes with it?
Yeah, because I had spent so much time exploring my character that when we got down to shooting and rehearsing that I didn't have to think about it. That's how I was taught and how I was educated that you do your character's back story. We've got a whole room of writers that we can always go to see. "What's your intention with this" so that when we're interacting with each other, we can do it in an honest and open way as opposed to in a cerebral way where we're plotting out before we even got to the end of the scene. It keeps it fresh and in the moment.
Night Court, which also stars India de Beaufort and Kapil Talwalkar, premieres January 17th on NBC.
---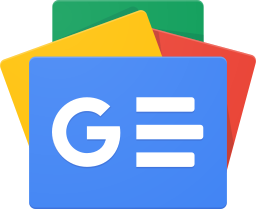 Stay up-to-date and support the site by following Bleeding Cool on Google News today!