MLB Opening Day has finally arrived! Today should actually be a national holiday. Interestingly enough, this is the first opening day when every major league team opens the season on the same day since 1968. After setting records in home runs and strikeouts last year due to the emphasis on launch angle and lifting the ball, look for nothing to change this year. If the spring is any indication, we will be up in everything yet again. This year should also play out like the last, with most of the same teams competing for a championship, while many teams look to follow the model of the Astros and Cubs- tanking and rebuilding.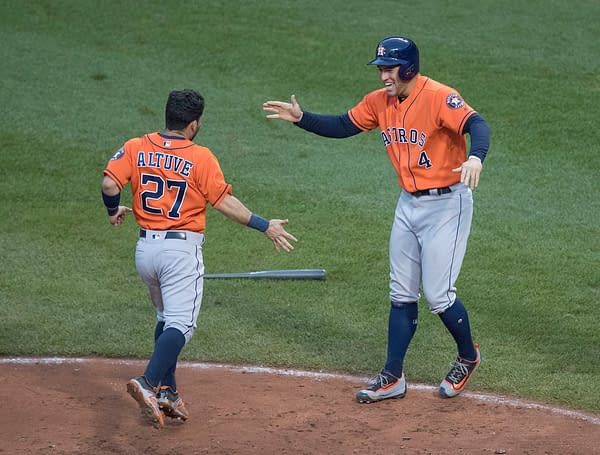 When we last left America's pastime, the Houston Astros were celebrating in Dodger Stadium as World Champions. Houston enters the 2018 season looking to become the first repeat champions since the 1998-1999-2000 Yankees. There is every reason to believe that they can do it, as they return the entire team that won it all. They even added to their stacked rotation with Geritt Cole. They will face tough competition in the American League from the New York Yankees, who may set records for runs and home runs that may never be broken. Their rotation and bullpen can rival just about anyone else's. Aaron Judge should claim his place as the face of baseball by the end of the year. The Cleveland Indians, Boston Red Sox, and a couple other teams will also push reigning MVP Jose Altuve and the Astros, but expect them to reach the October Classic for the second straight year.
AL MVP: Carlos Correa
AL Cy Young: Corey Kluber
AL Rookie of the Year: Shohei Ohtani (I am a believer)
AL Manager of the Year: A.J. Hinch, Astros
AL East: New York Yankees
Al Central: Cleveland Indians
AL West: Houston Astros
AL Wild Cards: Boston Red Sox, Los Angeles Angels
AL Divisional Series: Astros over Angels, Yankees over Indians
ALCS: Astros over Yankees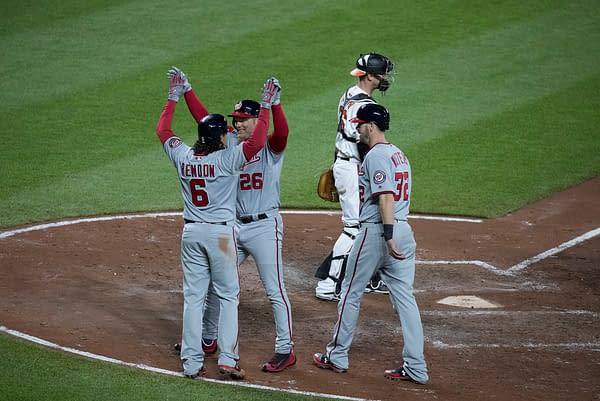 Over in the National League, the teams are a bit more even at the top. The Washington Nationals have all of the pieces to win it all, but so do the Chicago Cubs, Los Angeles Dodgers, Arizona Diamondbacks, Colorado Rockies, etc. The divisions should go the same way they have the last two years, with the Nationals, Cubs, and Dodgers all getting in. The Wild Card should be a really fun race with the Diamondbacks, Rockies, St. Louis Cardinals, Milwaukee Brewers, and a few others all making September interesting in the MLB senior circuit. In the end, I think Bryce Harper's squad does enough to get past the Cubbies and finally play to bring a World Series championship to the nations's capitol.
NL MVP: Bryce Harper
NL Cy Young: Noah Syndergaard
NL Rookie of the Year: Ronald Acuña (Even if he isn't called up until May)
NL Manager of the Year: Dave Martinez, Nationals
NL East; Washington Nationals
NL Central: Chicago Cubs
NL West: Los Angeles Dodgers
NL Wild Cards: Colorado Rockies, St. Louis Cardinals
NL Divisional Series: Nationals over Rockies, Cubs over Dodgers
NLCS: Nationals over Cubs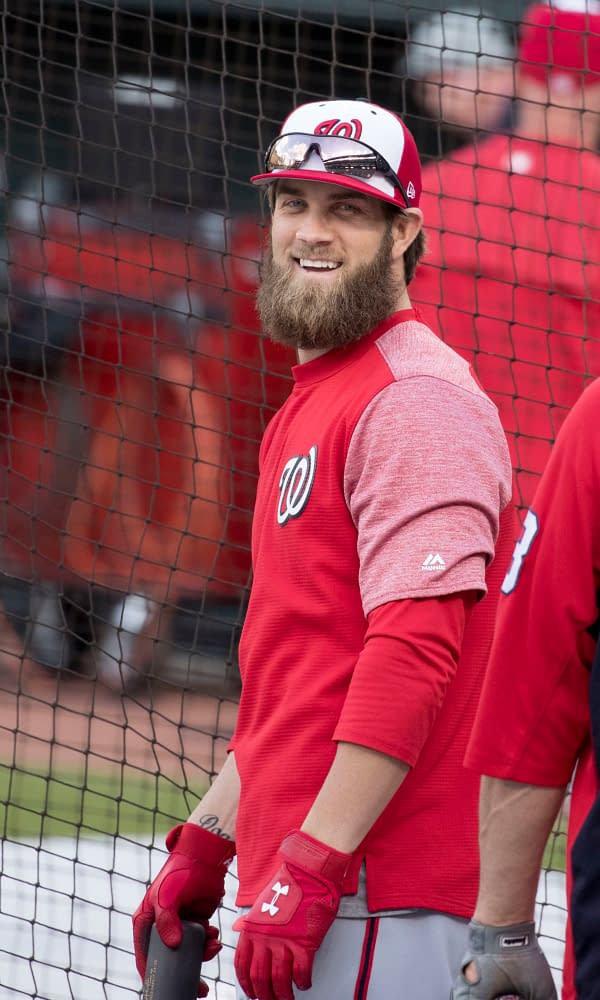 Once they get there, Washington's two aces Max Scherzer and Steven Strasburg dominate like Randy Johnson and Curt Schilling did for Arizona in 2001, and topple the defending champs, sending Harper into free agency having won his first ring.
World Series: Nationals over Astros
Who do you think will surprise in the MLB this year? Who do you think will win it all? Let us know below and be sure to keep it locked here all season long for coverage and tell me I don't know what I am talking about on Twitter @jeremyohio
Enjoyed this article? Share it!