Droughtlander is still in full swing, but the grand news that STARZ had picked up Outlander for seasons 5 and 6 certainly helped matters. Even more good news today, Outlander fans, as we've got some intel on five new faces joining the clan for the upcoming season 4.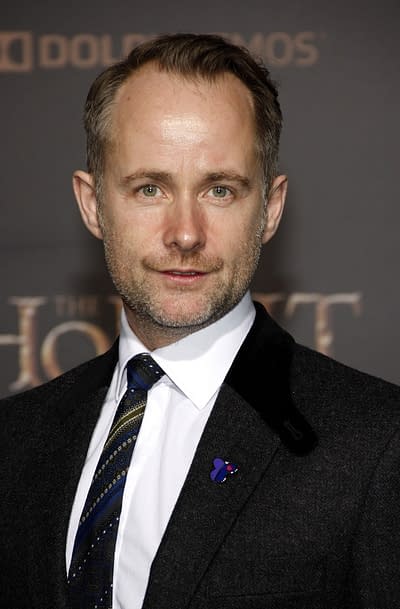 Entertainment Weekly broke the exclusive news that Billy Boyd is joining the show as "Drums of Autumn" character Gerald Forbes. If you're unfamiliar with Diana Gabaldon's book series that the show is based on, in the fourth novel we meet wealthy lawyer from Cross Creek Gerald Forbes, who is friends with Jamie's aunt Jocasta Cameron (Maria Doyle Kennedy). Most will no doubt recognize Boyd as Pippin from Peter Jackson's epic trilogy Lord of the Rings, and for his multiple musical endeavors (like Beecake). No word on whether or not he may make a cameo on composer Bear McCreary's soundtrack for the season yet.
Three other characters have been announced too, Outlander book fans will no doubt recognize the names.
Caitlin O'Ryan has been cast as Lizzie Wemyss, young and frail Scottish bondmaid who will play an important part in the continuation of the Fraser clan in the Americas. To say more would totally spoil things for non-book readers.
Natalie Simpson has been cast as Phaedre, Aunt Jocasta's bodyservant and another important cog in the story-machine.
Simona Brown will play Gayle, Brianna's best friend in Boston.
Tim Downie will play Governor William Tryon, who was a real life person. Tryon was the Royal Governor appointed to the colony of North Carolina, until eventually becoming governor of New York.
While we don't have an air date for season 4 yet, we do know it's expected to hit in the fall of 2018.
Still no word on the casting of the white sow.
Enjoyed this article? Share it!