Sometimes for Outlander fans, it feels like the waiting period between seasons (called 'Droughtlander' for the uninitiated) will never end. But STARZ does a pretty great job of whetting our Sassenach appetites during the lean times, showing just enough without giving anything away.
Today is another example of this, with a brand-new behind-the-scenes photo featuring Jamie (Sam Heughan) and Claire (Caitriona Balfe) enjoying a companionable moment in the autumn leaves.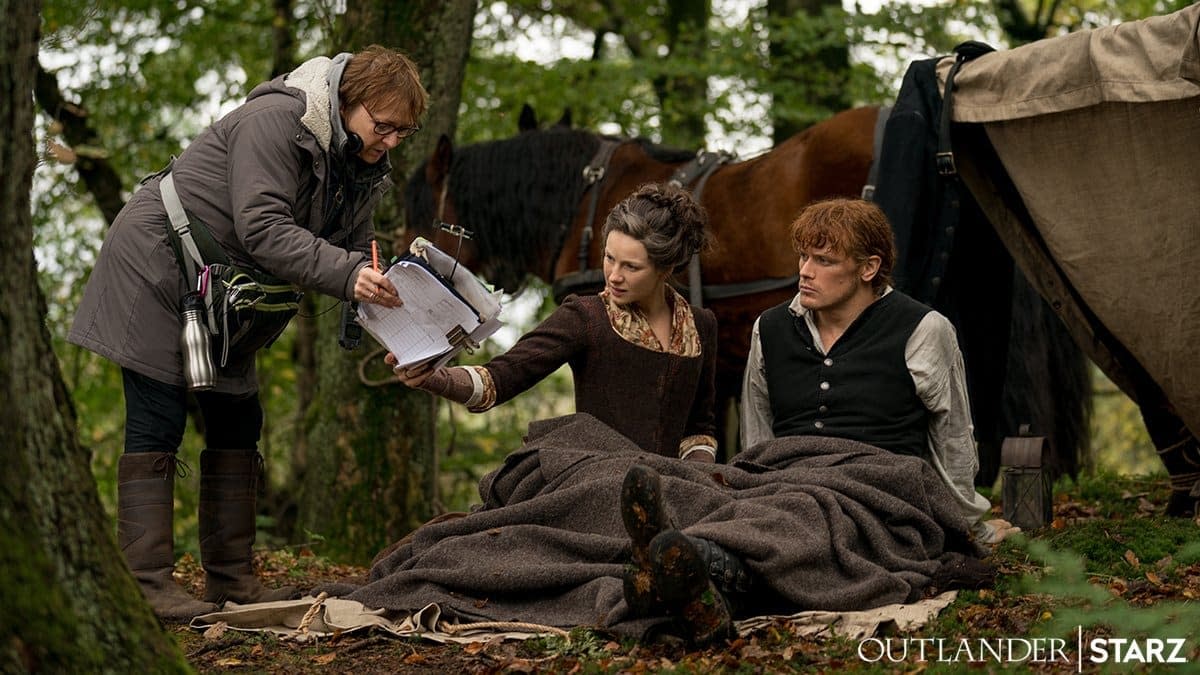 While we didn't get to catch up with the cast and crew of the show during San Diego Comic-Con this year (the show skipped the annual pop culture gathering to instead focus on New York Comic-Con in October), Heughan has spoken a bit recently about the upcoming fourth season of the show:
The show is incredible. We're ending our fourth season, and we're shooting as if we were in North Carolina at the beginning of America. It's a world with Native Americans and different factors, such as the British, and the Scottish people, who are displaced by the British arriving there.

We started season one in Scotland in a castle, and we've since gone to Paris and Versailles, and then to the Caribbean. Every season is different. In fact, every episode for me on Outlander is different. There's always a challenge. It's not like we go to work every day in a studio on the same set like a procedural. It really is very challenging.
Needless to say, we're very excited to see Outlander return with season 4 when it premieres sometime this fall.
Enjoyed this article? Share it!