PBS Announces Season 3 of Masterpiece's 'Victoria' Will Air in 2019
The TCA (Television Critics Association) summer press tour continues this week, and today it was PBS's turn to talk about their upcoming projects.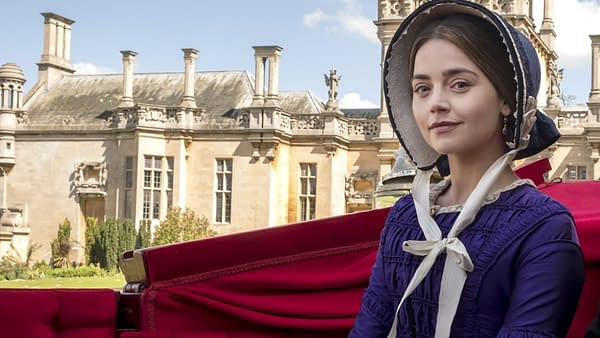 Chief (or Chieftainess?) among them today was the reveal that PBS's Masterpiece Theater presentation series Victoria starring Jenna Coleman will be returning for a third season, and it'll be premiering in 2019.
Melanie McFarland (secretary for the TCA as well as Salon author) is live-tweeting from the presentation, and sounded the bell:
Hello! Hi! It's #PBS day and #Victoria is going to return for its 3rd season on January 13, 2019. Isn't that lovely? #TCA18

— Melanie McFarland (@McTelevision) July 30, 2018

In a recent interview with PBS, Coleman teased a bit about season 3:
We're going to be coming at a place of instability within the monarchy; we take for granted that the monarchy was always secure, when it wasn't. Victoria [will] be at the center of all of that and feel the rift with her people. And we haven't even got to the Great Exhibition yet!

We very much leave the Christmas special in a lovely place—Albert says to Victoria, "We're not children anymore" and she replies, "No, we are not." It's is very much a feeling that they've been through so much; the fourth child is on the way, they're only still entering their mid-twenties, but I feel there's definitely a feeling of resolution. And a feeling that we're on to the next chapter now.

We've grown up with them, we've been through the courtship, the early years of their marriage, and now we're moving into more the middle of their reign together. Albert comes much more to the fore with his ideas and his ambitions for the country. Photography comes in, and of course, we're going have a new Prime Minister. There's a lot of changes at play—there's so much to tease there!
PBS's Victoria will return for season 3 on January 13th, 2019.