'Power Rangers Beast Morphers': Nickelodeon Unleashes New First-Look Trailer
Hasbro, Inc. and Nickelodeon bring the Power Rangers legacy storming back with Power Rangers Beast Morphers, landing on television screens starting Saturday, March 2, at 8 a.m. ET/PT on Nickelodeon – and now we're getting a first-look trailer at the action ahead. This time, the Power Rangers are sporting tactical leather suits with their 'Beast Bot' sidekicks. The series boasts elevated battle footage and an all-new cast of dynamic heroes, evil villains and imagination-defying monsters.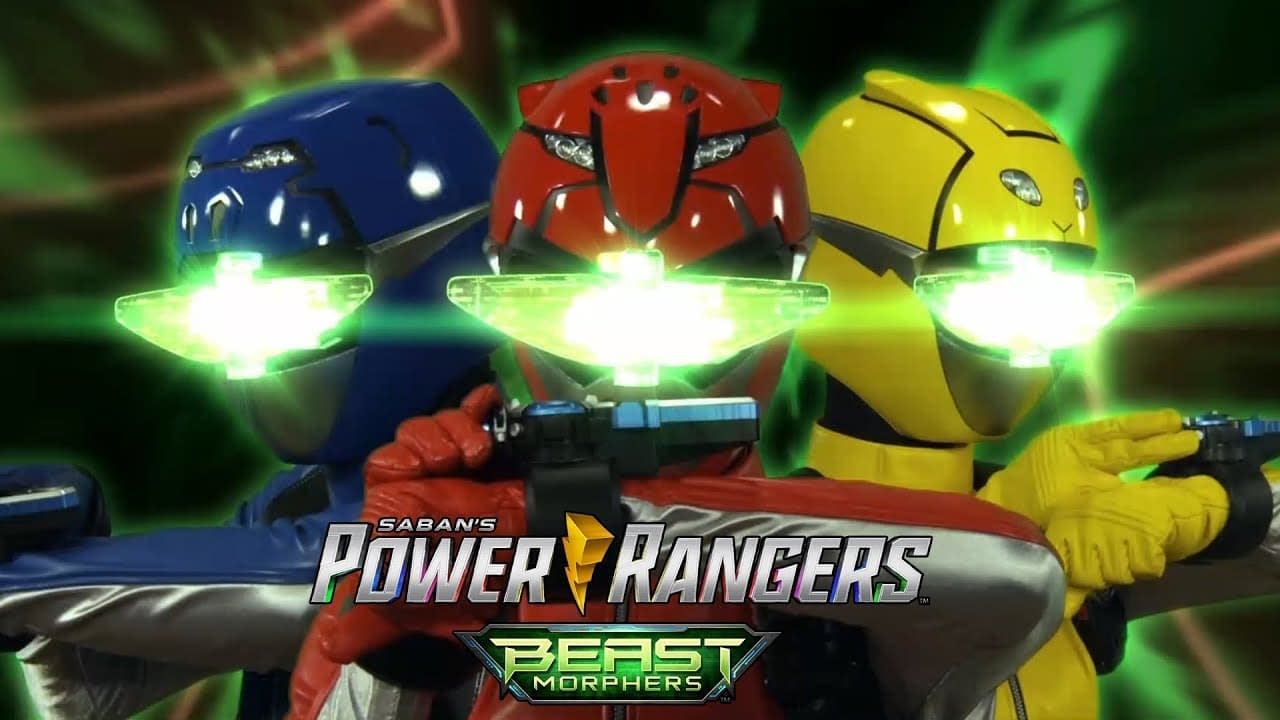 Set in the future, a secret agency combines a newly discovered substance called Morph-X with Animal DNA to create the Power Rangers Beast Morphers team. The Rangers must fight off an evil sentient computer virus bent on taking over the source of all ranger power… the Morphin Grid itself!
"We are extremely thrilled to have Power Rangers under the Hasbro family and to celebrate over two decades of this iconic brand. We're eager to bring exciting new products to fans this year and introduce all-new Power Rangers entertainment and content from Hasbro with the POWER RANGERS BEAST MORPHERS series on Nickelodeon. From the captivating storyline to the action-packed scenes, this new series is sure to entertain Power Rangers fans and new audiences of all ages."

– Simon Waters, SVP and GM – Power Rangers, Hasbro
Here's a first-look at what fans can expect when Power Rangers Beast Morphers makes it's debut on on Saturday, March 2, at 8 a.m. ET/PT on Nickelodeon in the U.S.:
Power Rangers Beast Morphers s01e01 "Beasts Unleashed": Earth has been at peace for several years. Scientists have created technology to harness the power of the Morphin Grid. But the tech was corrupted by Evox, an evil virus. Only one force can stop him: The Power Rangers! By mixing Morphin Grid energy with animal DNA, they create new powerful morphers, Advanced weaponry, robotic defenders, dynamic zords, and mighty megazords! Let the cyber battle begin! Power Rangers: Beast Morphers!
Hasbro, Inc. and Nickelodeon's Power Rangers Beast Morphers stars Rorrie Travis (Devon / Red Ranger), Jasmeet Baduwalia (Ravi / Blue Ranger), Jacqueline Scislowski (Zoey / Yellow Ranger), Colby Strong (Blaze Ranger), Liana Ramirez (Roxy), Abraham Rodriguez (Nate), Kristina Ho (Betty), and Cosme Flores (Ben).