Posted in: Netflix, streaming, Trailer, TV | Tagged: amy jo johnson, mighty morphin power rangers, netflix, Pink Ranger, power rangers, preview, trailer
---
Power Rangers: Pink Ranger Amy Jo Johnson Shuts Down Reunion Rumor
Amy Jo Johnson (Pink Ranger) put to rest a rumor regarding her reason for not returning for Mighty Morphin Power Rangers: Once & Always.
---
When Mighty Morphin Power Rangers: Once & Always hits Netflix screens on April 19th, a familiar threat resurfaces to threaten the world once more in "honor" of the original series' 30th anniversary. Taking part in the reunion special is David Yost as Billy (Blue Ranger), Walter Jones as Zack (Black Ranger), Karan Ashley as Aisha (Yellow Ranger), Catherine Sutherland as Kat (Pink Ranger), and Johnny Yong Bosch as Adam (Green Ranger) – alongside Richard Horvitz's Alpha 5 and Barbara Goodson's Rita Repulsa. One person who Power Rangers fans were hoping to see return for the milestone occasion was Amy Jo Johnson, aka Kimberly Hart/Pink Ranger. As for why Johnson didn't return, that's a question that remains unanswered. Of course, when questions remain unanswered, then social media tends to make up its own answers and run with them like they're facts. For example, there's been a rumor rumbling out there that Johnson didn't return because there was a disagreement over money – a rumor that Johnson looked to put to rest via Twitter earlier today.

"Please stop saying I didn't do reunion because of money Simply not true. Maybe I just didn't want to wear spandex in my 50s [laughing emoji] or couldn't go to NZ for a month. Or none of ur beeswax [bee emoji] JDF & I both chose not to for our own reasons. They filmed before he passed. Excited to see my pals [David Yost] and [Walter Jones] rock it, though!!" Johnson shared over the course of two tweets (with #PowerRangers included with both).
Written by Alwyn Dale and Becca Barnes (Power Rangers: Ninja Steel, Power Rangers: Beast Morphers, and Power Rangers: Dino Fury), Mighty Morphin Power Rangers: Once & Always will hit Netflix screens on April 19th. Now, here's a look back at the official trailer for the reunion as well as an overview of the special event. Following that, we have the previously-released behind-the-scenes featurette on how the project came together:
Thirty years after the wise and powerful Zordon formed the Mighty Morphin Power Rangers, the team comes face to face with a familiar threat from the past. In the midst of a global crisis, they are called on once again to be the heroes the world needs. This 30th Anniversary Special is inspired by the legendary mantra from the franchise, "Once a Ranger, Always a Ranger," meaning once you become part of the Ranger family, you are always welcome back.
---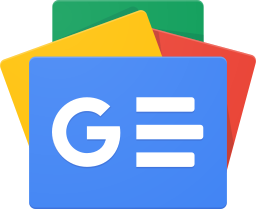 Stay up-to-date and support the site by following Bleeding Cool on Google News today!