"Preacher": "Offending" All the Right People, One Humperdoo at a Time [VIDEO]
After weeks of waiting, Jesse Custer's (Dominic Cooper) final sermon from "The Book of Genesis" has officially begun, with AMC's series adaptation of Garth Ennis and Steve Dillon's Preacher – unleashed upon viewers this past Sunday. By the end of the two-hour opener, we learned that God (Mark Harelik) and Herr Starr (Pip Torrens) "master plan" involves some serious suffering for Jesse. Meanwhile, Tulip (Ruth Negga) and Cassidy (Joseph Gilgun) can't decide if they want to be inside or outside Masada – though we got a cliffhanger ending that finally put them both in the same place (…that's a good thing, right?).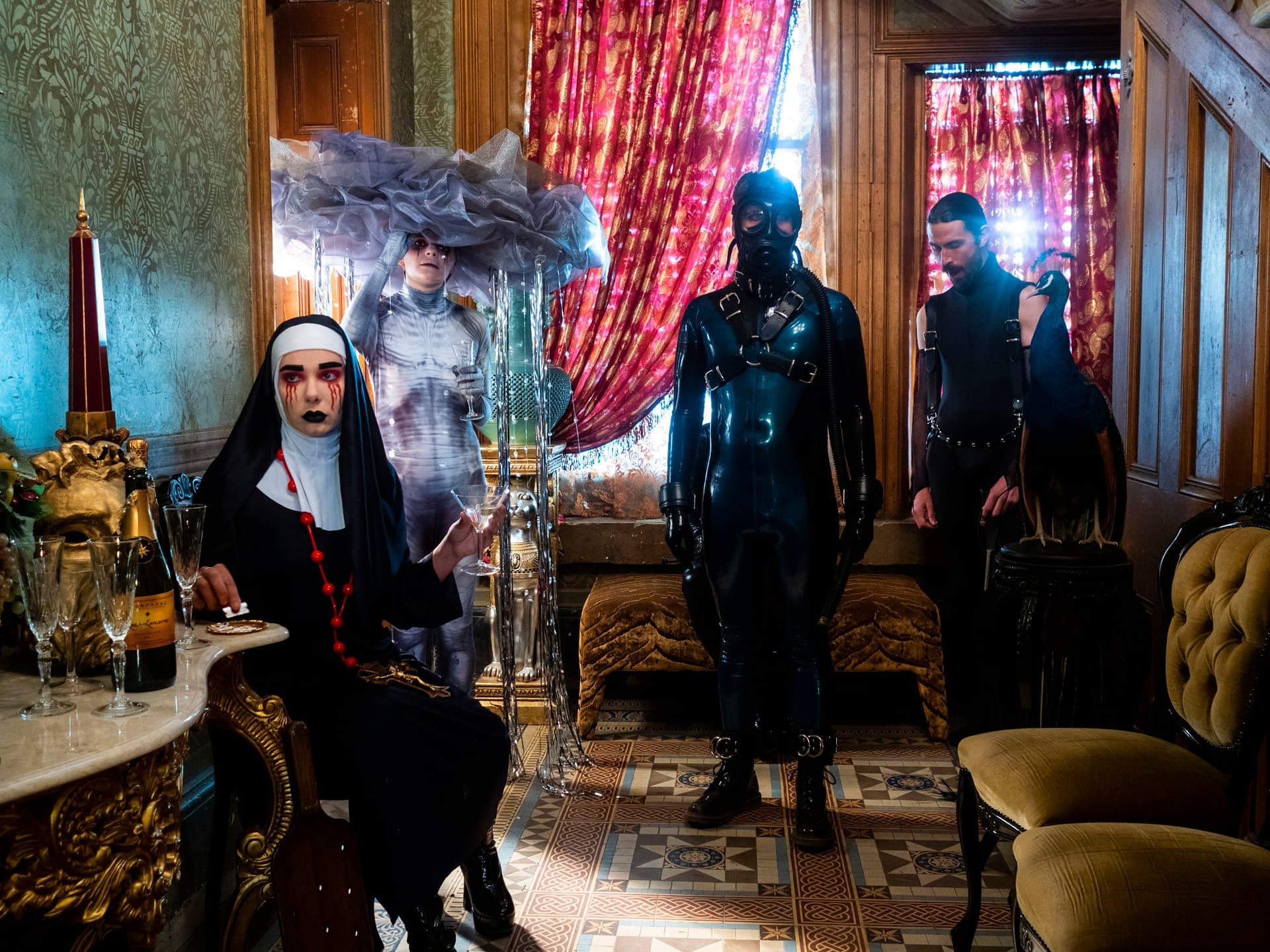 Now here's a list Bleeding Cool's proud to not be a part of…
I have some hard truths to drop on all of you – so you might want to sit down.
Believe it or not, not everyone loves Preacher as much as we do. In fact, in what is supposed to be a day-and-age of enlightened thinking, some groups/organizations/questionable "news" organizations find it downright offensive. Groups like One Million Moms (who I heard is only really made up of like 63 really pissed-off people, but could just be a rumor) and media entities like FOX "News" have gone on record to note their displeasure with what a righteous amount of us have come to love over the past three seasons.
But since the fine folks at Preacher have a true sense of their fanbase, they're flipping the bad mojo on its head and using it to show why – once again – Preacher is one of the most "dangerous" shows on the air.
So take sweet, sweet satisfaction in knowing that if they don't want you watching, then you know you're doing the right thing:
So while we're off trying to atone for our sinful lives, here's a look at this week's episode "Deviant."
Jesse's mission gets side-tracked (again) with a "rescue mission" at DeSade's House of Entertainment," while Cassidy continues trying to purge his pain via Frankie (Lachy Hulme) and Tulip goes Die Hard inside Masada – with Featherstone still on her tail.
While all of that's going on? Eugene (Ian Colletti) and The Saint of Killers (Graham McTavish)… bond?!?
Yup. You read that right… so let's see how that goes in the following preview:
Preacher season 4, episode 3 "Deviant": Tulip gets in too deep in Masada; Cassidy reflects on a lost life; the Saint closes in on Jesse.

As our story inches closer to the finale, God's endgame for the universe begins to click into place. Trapped between heavenly prophecies, hellish prisons, and all-out nuclear war, Jesse, Tulip, and Cassidy make their bloody way to the Most High. Whether they can reach God in time — or whether all this carnage is part of His divine plan — will soon be revealed as PREACHER barrels towards the end of the world.