A short time ago we talked about how Johnnie Walker was making a special Game Of Thrones edition of their scotch whiskey for the public. It's a pretty cool concept as the company decided to sell both at once and let those who want to sample them either pick their favorite flavor or snag them both together. We were lucky enough to get our hands on both to do a proper review.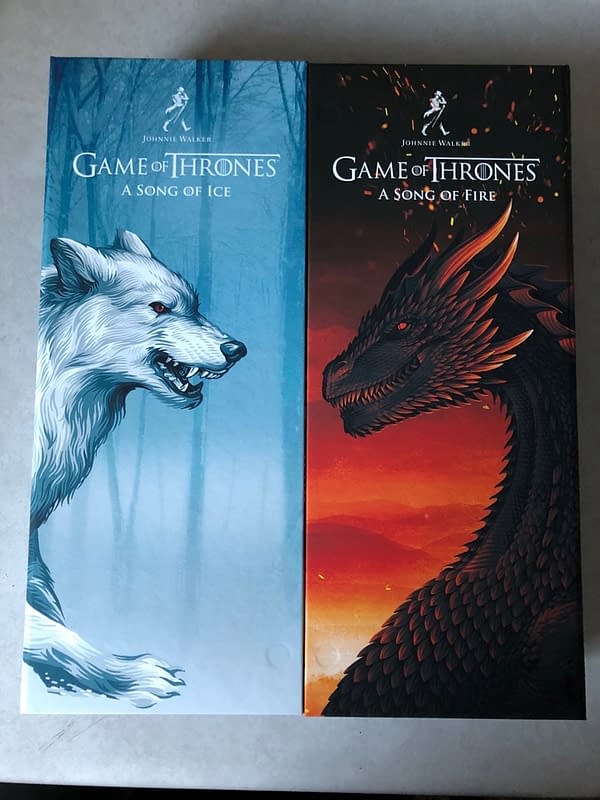 First off, let's discuss this packaging as they give you what is essentially a GoT experience of sorts. You get a brief story about each one and what inspired the flavors you're about to drink. complete in this special box that just feels stylish. Sure, you're going to toss the box almost immediately unless you're an obsessed collector, and just have the bottles on display. But I appreciate the effort of making both of these stand out as their own unique flavor with special branding.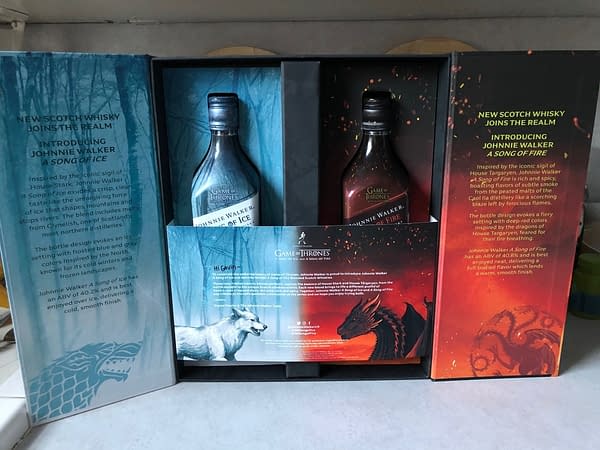 We tried out the Fire version of the scotch whiskey first. Now immediately when I saw fire and whiskey, the immediate thought I had was that they just rebranded a cinnamon blend and I was about to get JW's version of Fireball. I was dead wrong. This one has more of a smoke and fruit blend to it as they put more of a sweetness behind it, and a hint of roasted nut. No cinnamon at all, but still warm. A far more neat blend than I was expecting, too. The bottle I had came in at a 40.8% ABV, which made well for a sipping blend. I didn't enjoy it as much with water or ice added, though surprisingly worked well with a soda or two. As for meals, this is more the after-dinner kind of drink. A solid choice from them.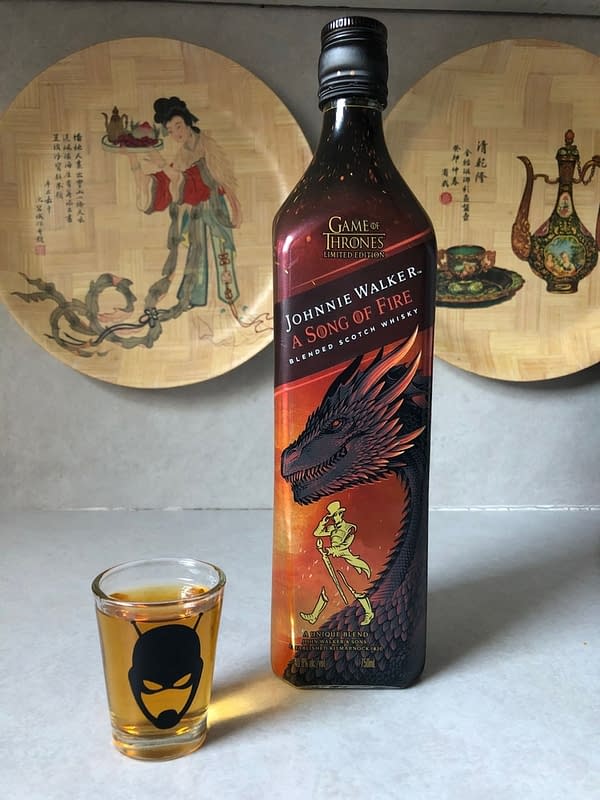 The second one we tried was the Ice flavor. Again, the expectation in my head from other brands was that I was about to be bombarded with some kind of peppermint flavor. Wrong again. This one had a fruit blend as well, but was far more on the tart side of things. A little bit more on the vanilla flavoring as well, nothing smokey or spiced like I had in the first one. When I drank it plain, it felt like it went down a little harder than the first. Which was odd since this is only 40.2% ABV. This is more the kind to be served with ice or water, and no mixing here, as attempts with a couple of different mixtures came off slightly unpleasant. This is meant to be a lone drink, never with or after food. It was good, but not as good as the first.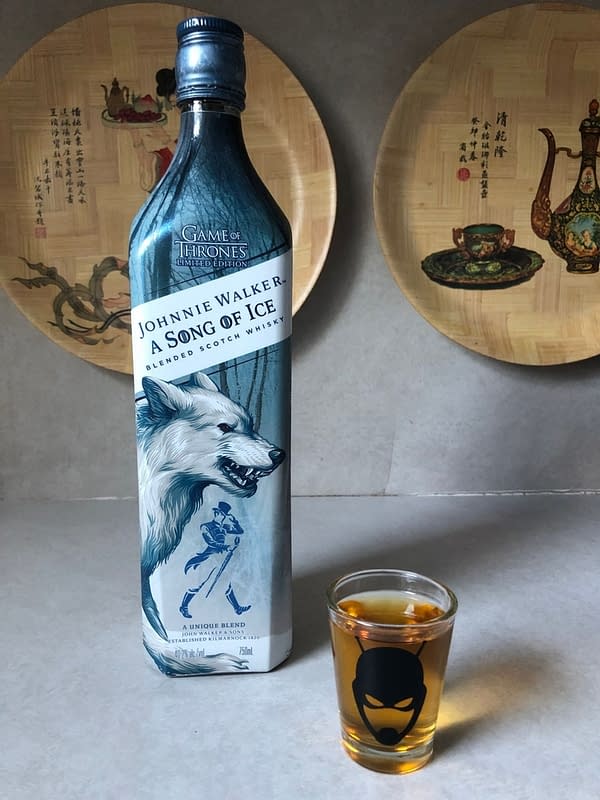 Overall, I enjoyed both of these blends from Johnnie Walker. They serve their purpose in different ways and ultimately feel like two different brands for two different moods. The bonus was that neither of them made me feel sick or want to gag, which even as an Irishman, I've had that feeling a time or two with other brands of scotch whiskey. They're both a credit to the Game Of Thrones name as far as marketing goes, and well worth your time to seek out if you're a GoT fan or just enjoy special spirits.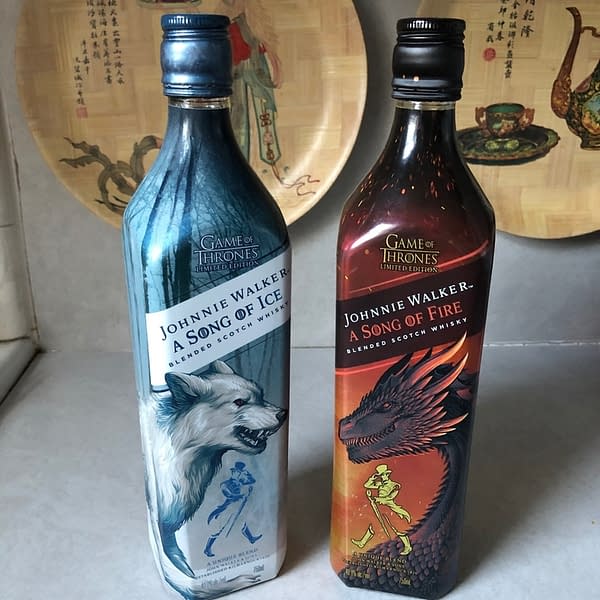 Enjoyed this article? Share it!