"Riverdale" Not Taking Itself TOO Seriously Honors Luke Perry's Words
I have a confession: I attended the Riverdale panel at San Diego Comic-Con (SDCC) without watching the show's third season – and as you would expect I was thoroughly confused.
I know, I know… this is, like, a cardinal sin to all geekdom. I was taking up a seat in the world's most (in)famous room watching some of my generation's biggest television stars talk about the third and upcoming fourth season of one of The CW's hottest shows. There are people out there who would have killed to be in my position… but here's the thing: it was still a lot of fun. I had heard rumors that the show had kind of gone off the rails post-season two – which didn't surprise me. After Fred's shooting and Jughead joining a gang, I wasn't shocked that the show had taken on some "crazier" plot lines.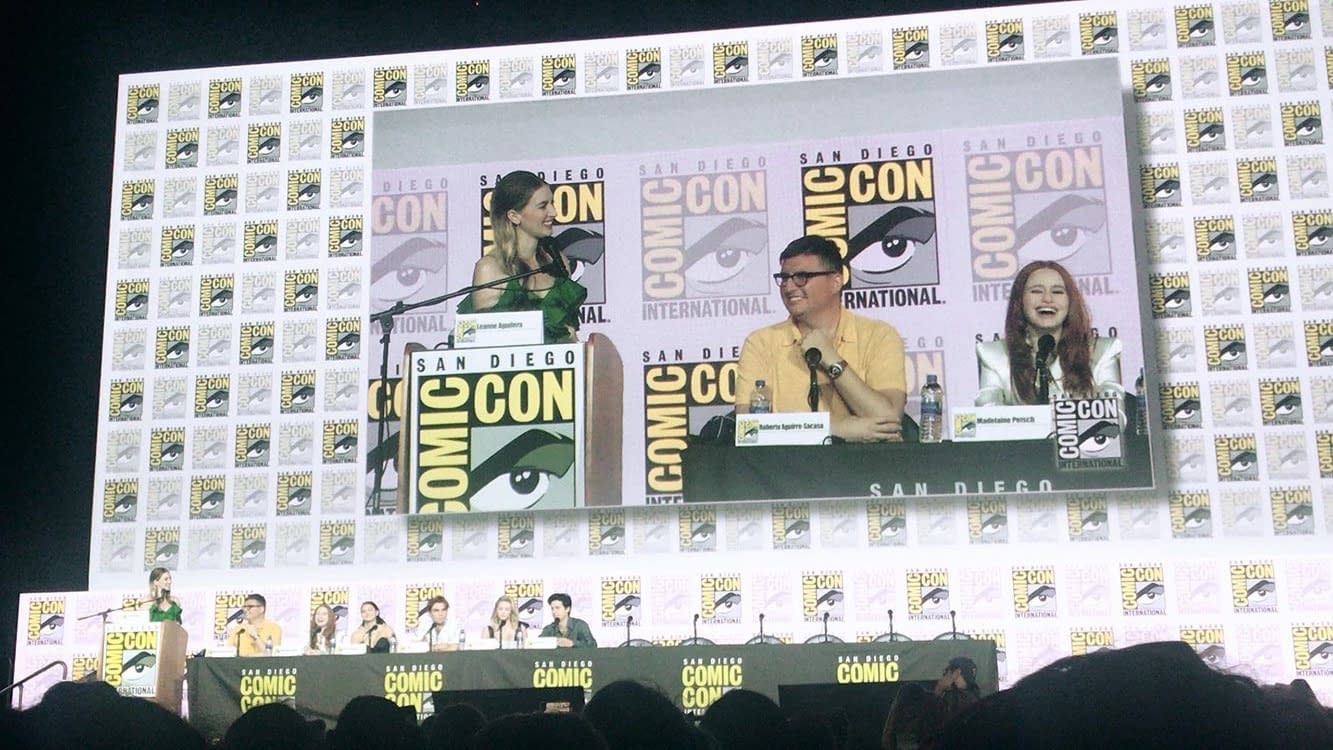 I think that the cast wasn't all that surprised by the twists and turns of the show, either. Everyone on the panel took the time to poke some fun at the show's insane plot twists they poked fun at some of the shenanigans that the show has been up to.
From a musical episode to serial killers – and even a bear attack (yeah, I don't think I'll ever understand that one even if I watch season three) – the cast had a lot to catch up on.
The first thing I learned from the Riverdale panel is that executive producer Roberto Aguirre-Sacasa still calls the shots though the cast is part of the team. When describing the season three finale, which featured Betty (Lili Reinhart), Veronica (Camila Mendes), and Archie (KJ Apa) covered in blood, around a fire, holding Jughead's (Cole Sprouse) beanie. Camila commented that "we had no idea what had happened so they were just like, stare into the fire and look serious." The other actors confirmed that one of the things that made the 3 a.m.-filmed scene more effective was that it was "very cold."
When asked about his character's new school (the third one, apparently), Sprouse poked fun at how pretentious it was going to be: "This is a prep school… a very Gossip Girl, Upper East Side, preppy, pretentious, Richie Rich, silver spoon school." Which only makes sense considering his character has already gone to a "normal" high school and a bad high school: he has to round out the trifecta.
Throughout the panel, I also started to get insight on how the actors found out about the storylines and scenes with one exchange between Madelaine Petsch (Cheryl), Aguirre-Sacasa, and Mendes:
Aguirre-Sacasa: "Do you two know about the storyline you're in?"

Mendes: "No, I literally just heard about this through Madelaine"

Petsch: "Well, I'll take it away! All I know is… Veronica and Cheryl team up for a business venture and get into some.. sticky trouble."
Aguirre-Sacasa wasn't afraid of spilling the tea on the upcoming season. He went from explaining the Halloween special (yes, it's finally happening) to nearly spoiling the mid-season finale. Throughout the panel, the cast inquired about their characters and relationships. From Cheryl and her boo Tony Topaz to whether or not Betty would be handing out candy on Halloween.
Just when my brain was trying to process the fact that not only was Betty's mother an FBI informant but also that Cheryl's brother's body was in her basement, Aguirre-Sacasa announced that in season four "the core four is starting a band called The Archies. We are doing a battle of the band's episode."
What? My brain couldn't even process the fact that Riverdale is now also Gossip Girl, Camp Rock, and a murder mystery. When Aguirre-Sacasa off-handedly commented that Jughead will have his own band, Petsch replied: "Omg I actually thought you were serious." You just never know what's going to happen on Riverdale.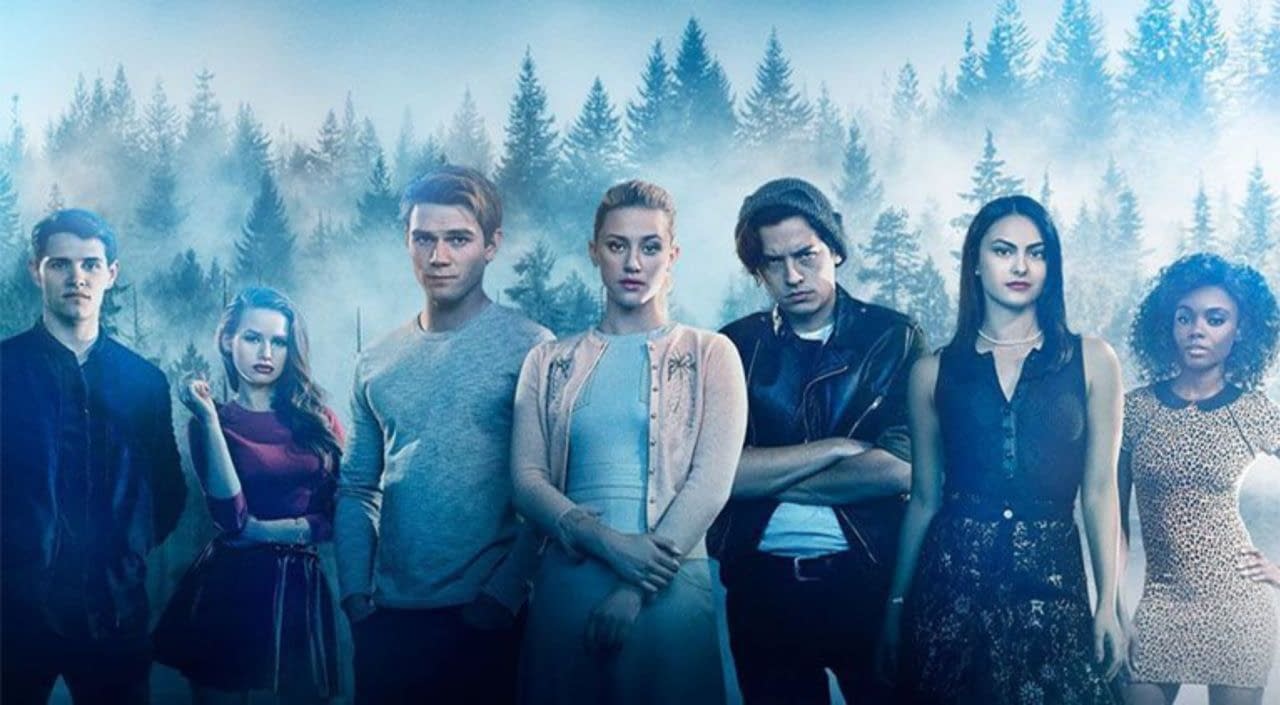 As the panel went along, the cast poked more and more fun at the shows twists and turns – including Mendes and Petsh suggesting that their characters should go to therapy together for their shared serial killer parent trauma (just girly things.)
Above all, the best moment of the whole panel was when Sprouse brought up the infamous bear attack on Archie:
Sprouse: "Do you stand by that, Roberto?"

Aguirre-Sacasa: "I do! I do!"
Do you, Roberto? Do you really?
The cast took a moment to honor the late Luke Perry and I think Petsch's story about Perry spreading fake rumors at Comic-Con best represents the show's spirit and attitude perfectly:
"See, none of it even matters, Mads. Just do whatever you want. Don't take it too seriously."