Posted in: CW, Recent Updates, TV | Tagged: Archie Andrews, as above so below, Betty Cooper, Cheryl Blossom, g&g, ghoulies, griffins and gargoyles, jingle jangle, Jughead Jones, kevin keller, riverdale, riverdale as above so below, riverdale d&d, riverdale recap, riverdale season 3, serpents, the cw, Veronica Lodge
---
Riverdale Season 3, Episode 3 Recap: "As Above, So Below"
Riverdale fans, we are getting their version of The Shawshank Redemption, and I am here for it. If by the time Archie escapes/is released from prison he is not standing in the rain, arms outstretched ala Andy Dufrane, what are we even doing here?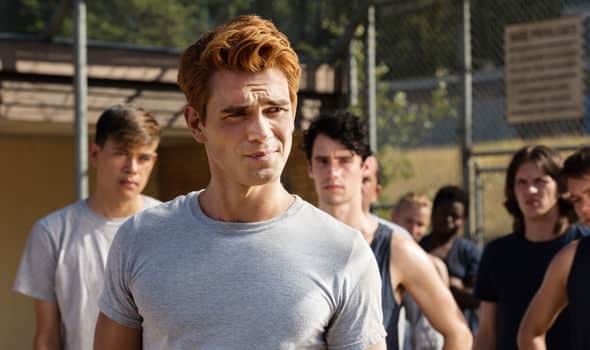 Archie is now the warden's plaything, and this week that meant becoming the star of his underground boxing/MMA league. Spoiler alert: he's great at it. After ending his first fight "too quickly", he is warned that he needs to give the spectators a little more of a show. So, he takes a beating and then ends the fight again in one punch. Archie is One Punch Man. In the end, he is given Mad Dog's personal belongings, he finds a small rock hammer inside of a book, and he tells the rest of the MMA team that they are breaking out. As uninteresting as I find this storyline, if Archie has to go on the run for the rest of the season and such, that could prove interesting.
We also got a lot of movement in the Griffins and Gargoyles storyline, and it is firmly intertwining with The Farm cult. Jughead and Betty do some great individual detective work in this one, with Jughead joining Ethel for his first game of G&G and Betty getting closer to Evelyn. The scene of Jugs and Ethel playing the game are great, although RPG players may cringe at some of it. After choosing wisely from two different goblets of blue liquid, Ethel gives Jughead the game manual after he kisses her to prove his worthiness. She then drinks poison from the other cup, almost committing suicide. Later in the hospital, we see her talking to the gargoyle King in her room after distributing the manual to all of Riverdale High. Seeing the full design of the Gargoyle King in full light, they really did an awesome job on it. Very inventive stuff.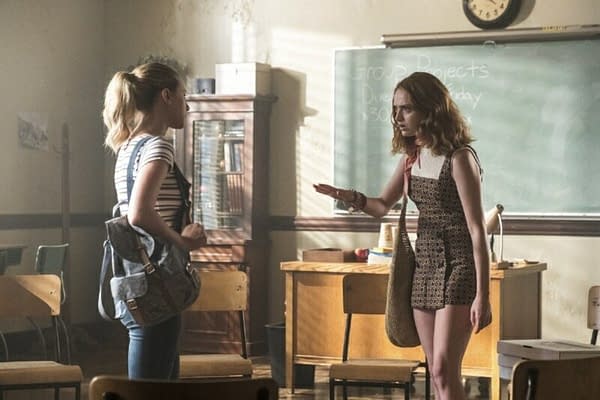 Betty on the other hand befriends Evelyn after she starts a after school club for The Farm, in an effort to get face time with Edgar Evernever. However, her plan backfires when Evelyn alerts Alice to the plan, and Betty arrives home to the entire cult in her living room. After some shouting, Betty presses her mother again about her history with G&G, and even accuses Edgar of being the Gargoyle King. That must rub whoever is causing the seizures the wrong way, as Betty starts to feel woozy and gets out of there.
The main thing we have to care about this episode is the opening of Veronica's new speakeasy underneath Pop's, which Reggie is going to help her run. Hiram is giving her the squeeze through the Riverdale police force and Penny, who "offers" protection from the Ghoulies. Feeling especially vindictive, Veronica decides to go to the Serpents to try and get some blackmail dirt on her father. Cheryl, Toni, and herself go to the basement of the Whyte Wyrm and snap some photos of the Jingle Jangle lab in there. She uses those photos to get her father to call off the dogs, and Hiram cannot help but be proud of his daughter, even though she is not having it.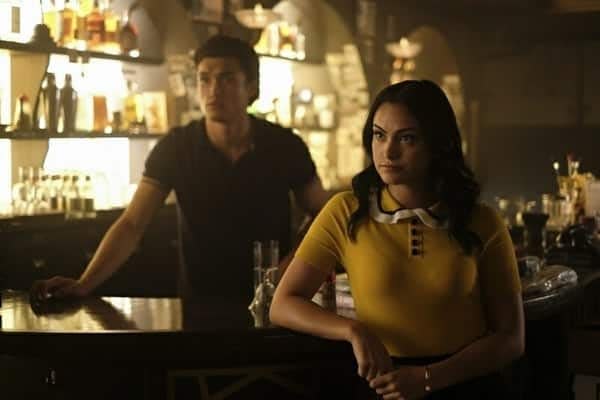 Other randomness:
– If I never hear the name Jingle Jangle again it will be too soon. Man, that is just the worst name for a drug ever.
-How much do you wanna bet that giant painting of Veronica Hiram gifts to her has a camera in it? I am comforatable betting $1 billion dollars.
– FP and Alice are till sleeping together, and I love all of the little nuggets we keep getting about the flashback episode in a few weeks. I love the thought that all the parents had a huge G&G group. Who do we all think was the DM?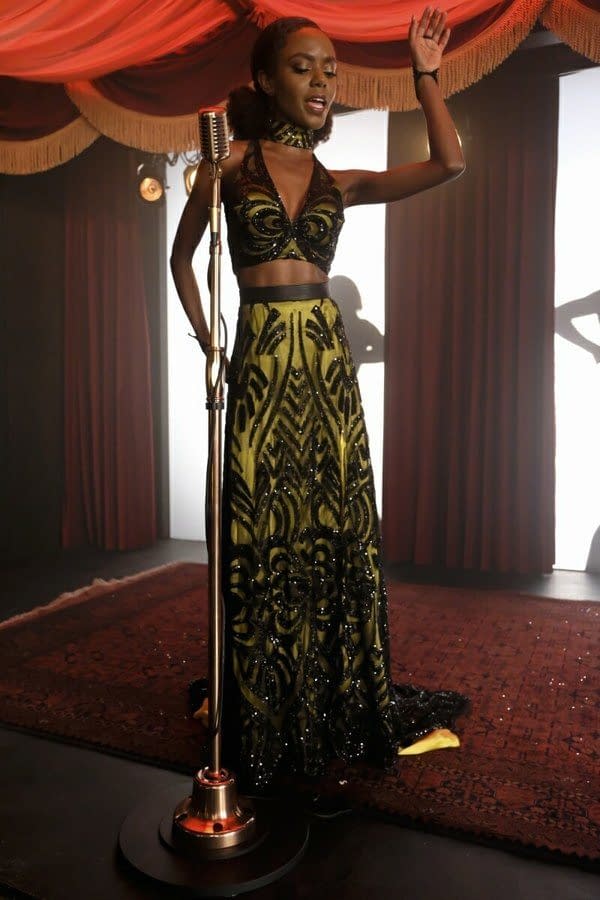 -Veronica was smart to hire Josie has her in-house entertainer, and Kevin as her MC. While Josie always brings it, I would still like to see a Pussycats reunion soon.
-I am pretty sure that La Bonne Nuit is the first establishment in Riverdale with valet parking. Too bad Pop's looked pretty empty the whole episode. Eat at Pop's people!
---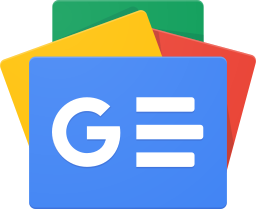 Stay up-to-date and support the site by following Bleeding Cool on Google News today!