Yes, "Queen Cheryl" (Madelaine Petsch) sums up this week's episode of The CW's Riverdale nicely – as we see the bitter end of the "Dead Jughead" near-season long storyline: "Jughead Jones is alive. Somehow, I'm not surprised."
In case you're new around here, there are MAJOR SPOILERS AHEAD! ahead – blah blah blah. You should know that by now – I mean, it says it in the headline. Let's get on with it then, shall we?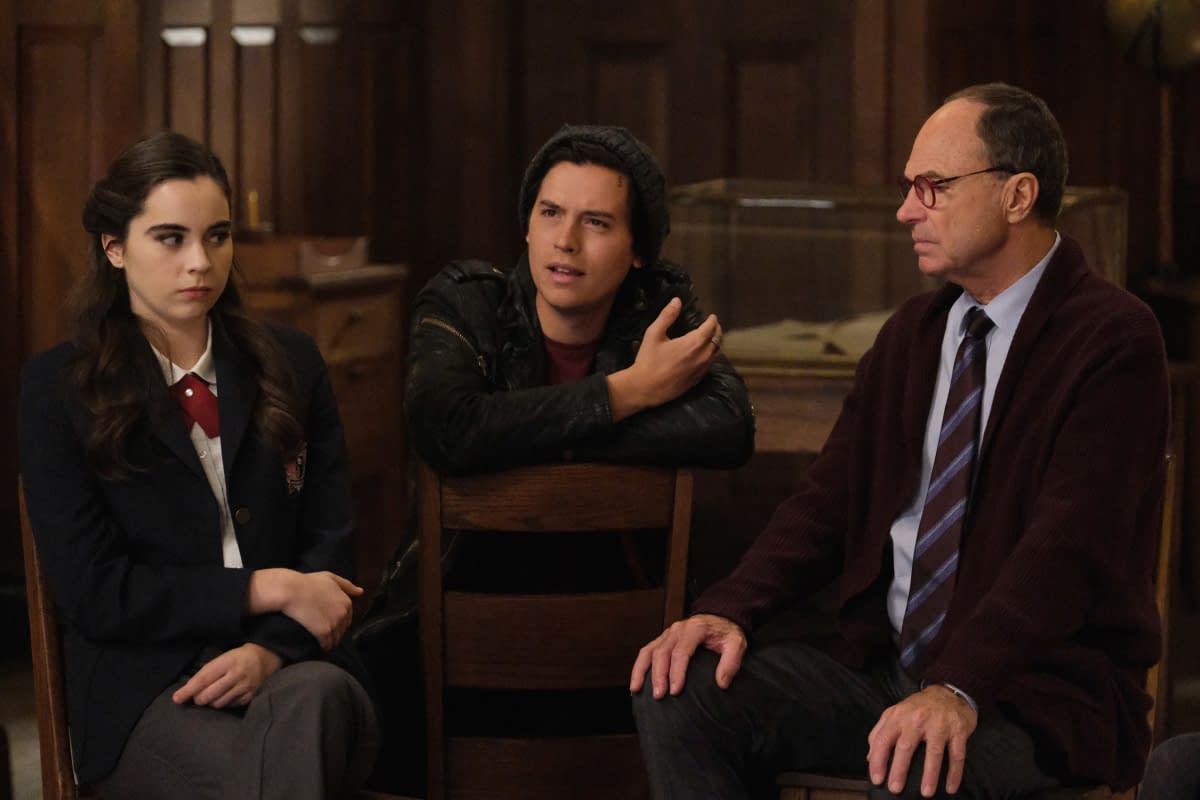 [rwp_box id="0"]
Not the greatest episode, but yes I am still salty about the hella missed opportunity to bring the "Undead Archie" series to the 'Dale. And yes, I did dock it a point for that.
But really – a block of swiss cheese has less holes than this week's "murder mystery reveal" plot. I could sit here and break each and every one of them down "cinema sins" style, but I won't. Mostly because I firmly believe that if you don't have some level of suspension of disbelief for this show that you won't enjoy it and instead just pick it apart savagely.
While I won't pull too much at the threads and unravel the sweater, I will bring up one main issue I had, and that's with the ending. Why, oh why, Betty? I get that she had to have her antagonizing "I'm the hero and I know you really did it, but I'm not letting you get away with it" speech… but she ended up letting her get away with it!
Also – birth and death records are public: at the very least, mothers are listed on birth certificates so that would have been incredibly easy to track down Donna's (Sarah Desjardins) grandmother… which would render Hermosa's (Mishel Prada) part in this whole thing useless.
Aside from that – she's literally getting away with being an accessory to multiple murders and escaping from a ton of legal ramifications… at the very least. Oh, boo – she had to give up the rights to a character that really wasn't her IP anyway?!? That's it? Honestly, after all this nonsense and with how the franchise and likely publisher is so historically wrapped up in scandalous Stonewall? I'd be surprised if they can weather this PR storm.
Donna can always write an original character that mimics Tracy True and stays true to the heart of her grandmother's character. Betty (Lili Reinhart) letting her off is criminally negligent after seeing what she's capable of. Donna belongs in Riverdale's equivalent of Arkham Asylum.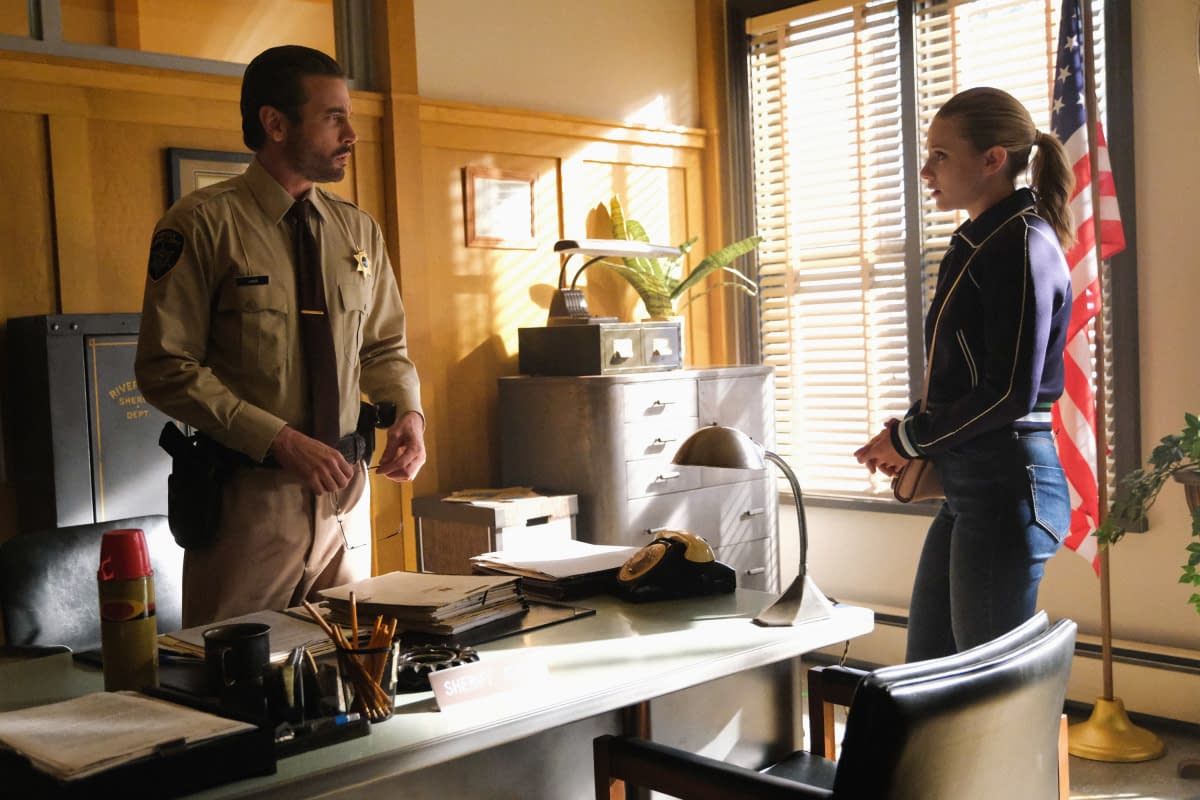 If and when Donna snaps again, Betty needs to be held responsible for that – because she had the opportunity to surrender the crucial piece of evidence that links her to the crimes. Really, she should have been wearing a wire. You know better, Betty!
But I digress. Jughead (Cole Sprouse) is alive and the mystery is finally unraveled, and that's about all we get this episode. Hooray, we're finally done with "Betty vs Brett" and "Stonewall vs Jughead" and all the conspiracies and cover-up.
And with that wrapped up, we go into an extended hiatus – but Riverdale will be back with their spring musical episode (in this case, a "variety show") on Wednesday, April 8.
Enjoyed this article? Share it!