"Riverdale" Season 4 "Chapter Sixty-Six: Tangerine": Betty Does Dark, Cheryl Vibes Viking [SPOILER REVIEW]
Hooray. Another "Dark Betty" episode of Riverdale. Kind of. Mostly.
On the weird off-chance you have no idea what I'm talking about, Betty dwells on the time in her childhood where her serial killer father coerced her into killing her pet cat…. for like the 50th time this season.
Oh wait, no. MAJOR SPOILERS – that's what I was going to warn you about. Not the dumb cat thing that apparently is some kind of catalyst for character growth or something and we keep harping on…just like the serial killer gene. Hooray.
Archie is still annoying, Veronica is still super annoying (both storylines don't really go anywhere exciting; Archie still has his hero complex and Veronica still feels personally victimized by Hiram Lodge), and Jughead's time at school just completely does a 180 and he now has friends and is part of the cool kids club at Stonewall Prep!
Finally, crazy Cheryl decides it's finally time to quit carting around her brother's corpse, which we still have no idea why it was at the farm or how they got it. Oh well, it's over now.
…And Cheryl lights her brother's corpse on fire. Way to go, Cheryl, you've broken quite a few laws and made everyone who joined you culpable and morally and legally responsible for the desecration of you brother's body. Not to mention the improper disposal of human remains, public pyrotechnics display without a permit, and the littering charge that's bound to happen when a charred forearm winds up raining down on kids splashing about on the shore of Sweetwater river… she's not exactly an upstanding citizen in the eyes of the law for this little stunt.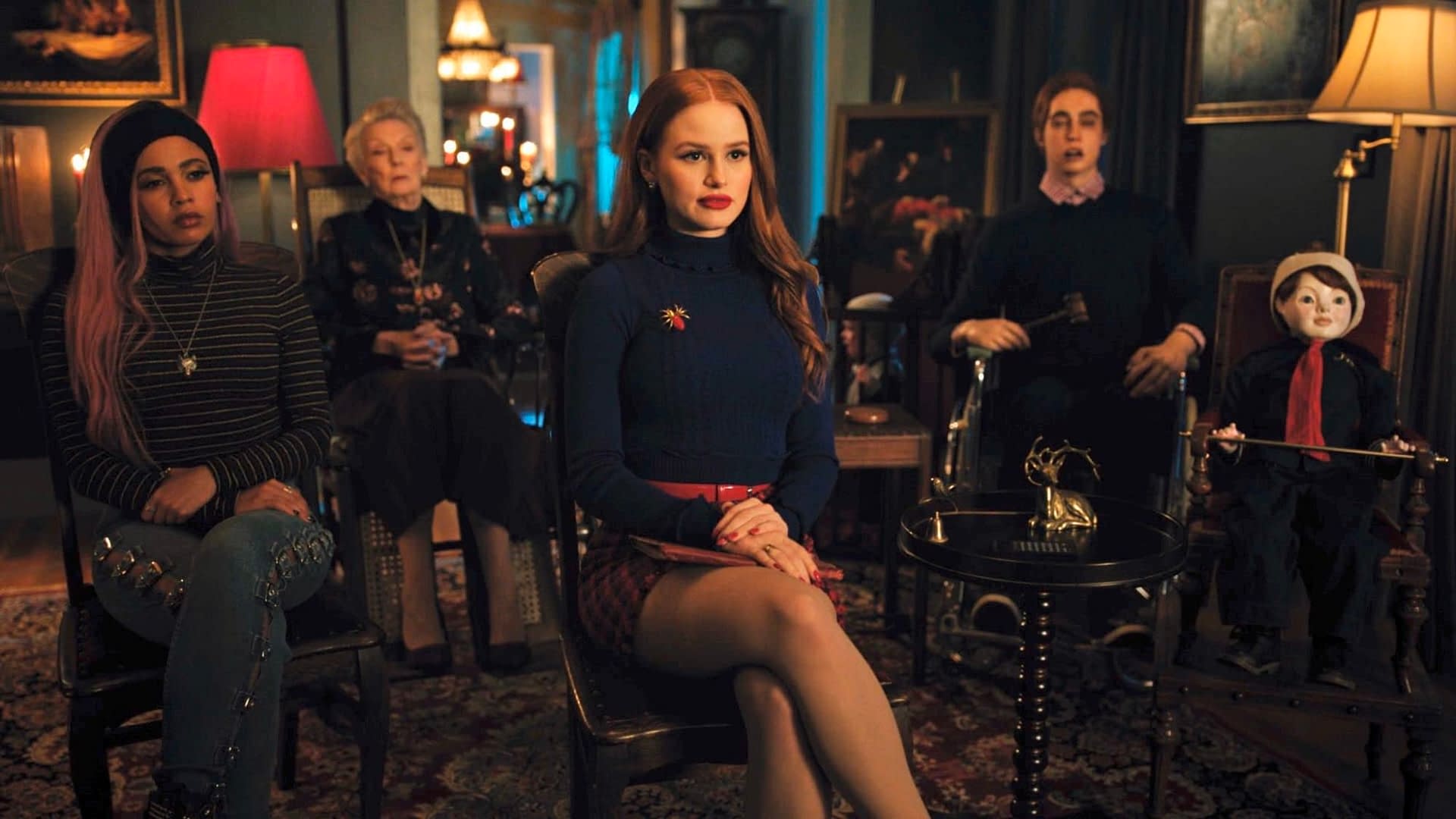 Please Note: Viking funerals are pretty illegal for these very reasons. Mostly because there's no way the fire could produce and sustain the heat necessary to actually burn a body completely and you'll end up with a charred dead corpse floating around, scaring the locals. And it's a bit of a disrespect to the dead person, too.
But I digress. At least Jason's corpse is no longer a character we're following (thank goodness). However, Cheryl's mom is back, despite how many times she banishes her. You think she's really going to stay gone this time? Smart money is on "no."
And finally, we get the answer to "who killed Jughead" and that is "Dark Betty". Yawn! Given this episode's reveals, you think this is all a ploy to "un-hypnotize" Betty or a "what if" scenario that never really happens?
Either way, nothing is as cool as "Undead Jughead". I mean, seriously! Think about it: your demographic loves The Walking Dead, and Chilling Adventures of Sabrina is in the same universe… so why not? It's the perfect opportunity! Really – enough weird unrealistic nonsense has happened in Riverdale already, so why not embrace it? C'mon, writers!
Riverdale returns at some point in January – honestly, I'm not even thinking past next Tuesday, much less to dates in 2020 yet. I'm sure The CW will remind us when it's back.
Oh, look! They did! January 22, 2020!