Riverdale Season 4 Finale Review: Cheesy Killing Mr. Honey Slayed Us
Welcome back to Riverdale, friends, and on this, their season finale, too. I know what you're thinking, "The season's a little light if this is the final episode" and yes, you would be right had it not been for production suspensions. Since that's what we're up against though, three episodes short of a full order isn't too terrible of a season. Now, I get that the season-ending that was planned didn't happen because of the pandemic, but that was not only an unsatisfying season finale but an unsatisfying episode ending.
Also, "hateful he-shrew" is my new favorite insult, thanks to Cheryl Blossom. If you don't know who she's referring to by that, look no further than Mr. Honey: hated school principal and incessant season-long bully. Now, Mr. Honey isn't supposed to be liked, he didn't come here to make friends, he came here to educate (or, at least as much as can be expected at Riverdale High); this episode created an ending for Mr. Honey that felt rushed and unsatisfying for all the teenage indignation and angst he's caused for the students throughout this school year.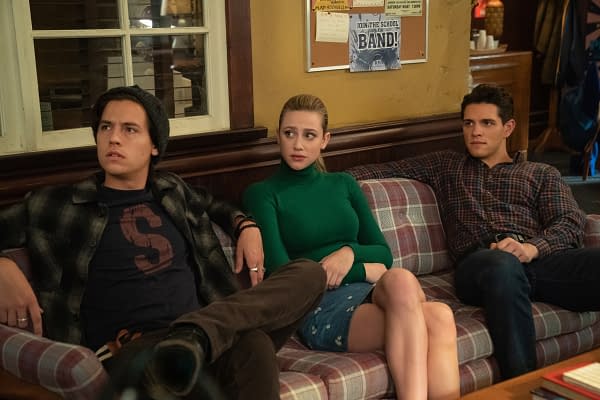 It's not even that I don't like the character, because up until the end of this episode, you're not supposed to; it's that he reminds me of dictator-like principals who exerted their control over every tiny little thing and enjoyed depriving students of things that inspired happiness and joy. I'm sorry, but having him pull strings at college for Jughead and other students as well as having no students die on his watch (which apparently is a big feat in Riverdale?) does not forgive the fact that he's been bullying the students all year long just because he feels he's always in the right.
Mr. Honey's a Bully School Principal, Which Makes His Redemption Hollow
Seriously? Mr. Honey has been pulling an asinine power play on these kids all year long, most of the time lashing out with the harshest consequences over the most benign grievances. Not to mention that he's being intentionally difficult as a way to deprive the students of their senior year milestones. The vixens didn't want to compete, and instead of honoring the students' wishes, he hired a coach and threatened the team if they didn't do what he wanted because he wanted the school to have a trophy. And then he banned them all from the prom anyway when they refused to compete and locked their coach in a closet so they could enjoy cheering at the homecoming game. Does that crime/consequence dichotomy sound like that a well-balanced leader to you? Because it sounds like a self-centered bully who thinks that children are to be controlled so he gets what he wants.
Aside from my inherent issues with suddenly moralizing Mr. Honey, this episode finally felt like it was getting back into the swing of things, back into the rhythm of how Riverdale used to feel before things got convoluted and overly-complicated. Keep it simple: a mystery that doesn't overshadow everything, and self-contained drama mostly within Archie and the gang. They really are stronger together; we got some great "Scooby gang" scenes and the main conflict of the episode was wrapped up with a nice neat little bow on it and a tag that promised more from future episodes.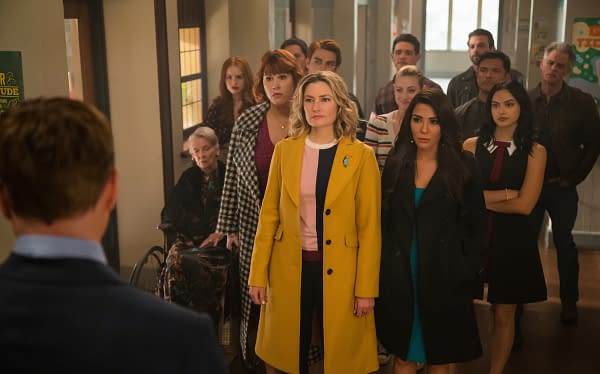 The "teenage wish fulfillment" factor of this episode was off the charts, but in an expected and completely cool way as opposed to the usual, "teenagers are running a distillery unsupervised and operating bars and gyms and have FBI clearance and living alone" nonsense that's usually shown. I love that Mr. Honey got both a death and redemption scene, however un-deserved and anti-climactic the latter was. Jughead writing basically his own fan fiction felt meta and yet somehow completely on-par for everything. It's probably the most genuinely teenage the show has felt in an incredibly long time, quite possibly ever. Please give us more of that; we don't need to see them dealing with huge problems, their town is enough of a mess, they can spend a whole season fixing problems within Riverdale, hey, even just within the school, apparently.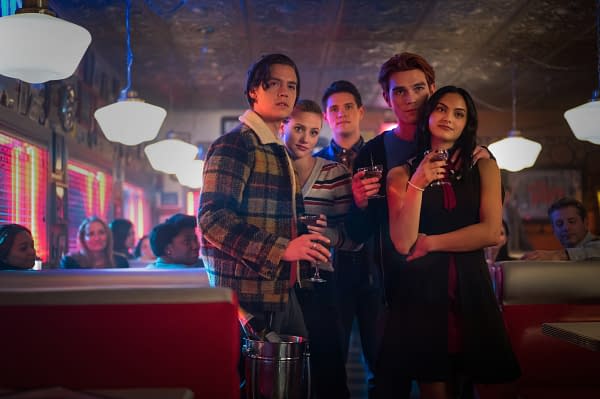 It really is a shame that season 4 is over; it would have been nice to see more episodes like this from the season, now that the "Dead Jughead disappointment" is behind us. They've really tapped back into that cheesy, delicious Riverdale drama we know and love with the voyeur's reenactment tapes. I can only hope that when production does safely resume in Vancouver (which they're working on now), Riverdale will get back to it and finish out the season, maybe even with a special airing before next season, which wraps everything up and gets the plot where the writers would like it to be. Even if that's not the case and we don't get answers until next season, I do still wonder if the voyeur mystery is going to be wrapped up or continue on. Skeet Ulrich and Marisol Nichols were slated to leave the 'Dale at the end of this season; will that still happen now, or have they been convinced to stay for at least a little while longer? I have no idea, but I know I will anxiously wait for more Riverdale, whenever and however it may come!