Posted in: Paramount+, Preview, streaming, TV | Tagged: all stars, drag race, paramount, preview, rpdr, rupaul, trailer
---
Rupaul's Drag Race All Stars 8 Reveals This Season's Competing Queens
RuPaul's Drag Race All Stars 8 spices up the summer with 12 queens returning to compete for a crown and a spot in the Drag Race Hall of Fame.
---
Look alive, race chasers! Summer is right around the corner, and that means another season of Drag Race All Stars is almost here, and RuPaul herself has blessed the children with finally announcing the competing queens. This season's competition is FIERCE and international – for the first time, the cast of All Stars includes a competitor originally from Drag Race Canada, Jimbo.
The full cast of queens for All Stars 8 consists of a dozen queens from 9 seasons plus Drag Race Canada. The queens competing are: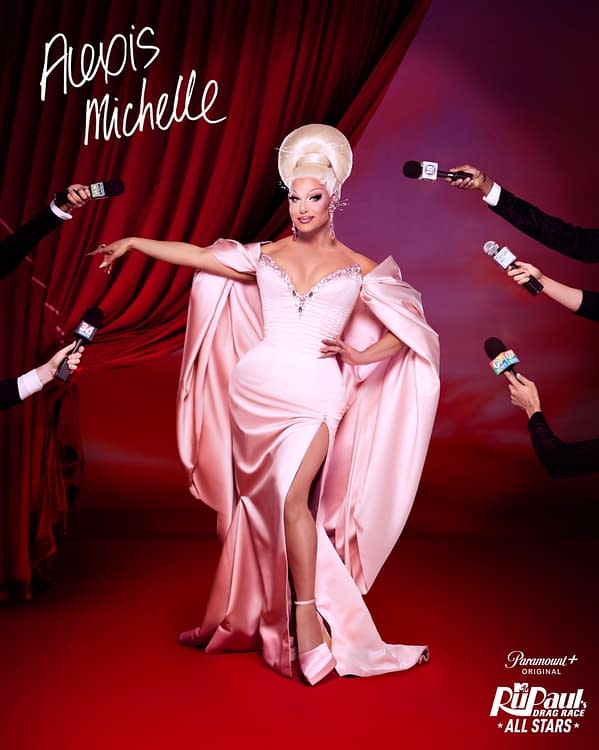 Alexis Michelle (Season Nine)
Curtain up! Light the lights! New York City's Alexis Michelle is ready to take the stage – again! This singing and dancing Broadway baby made it to the top five on season nine, and now she's ready for her encore – and to claim her spot in the Drag Race Hall of Fame!
Darienne Lake (Season Six)
It's time to take another dip into the cool, refreshing waters of Darienne Lake! This pretty and witty comedy queen made a big splash in season six, going all the way to the top four. Now, after a transformative weight loss journey, she's ready to show the world she's the fiercest queen of all!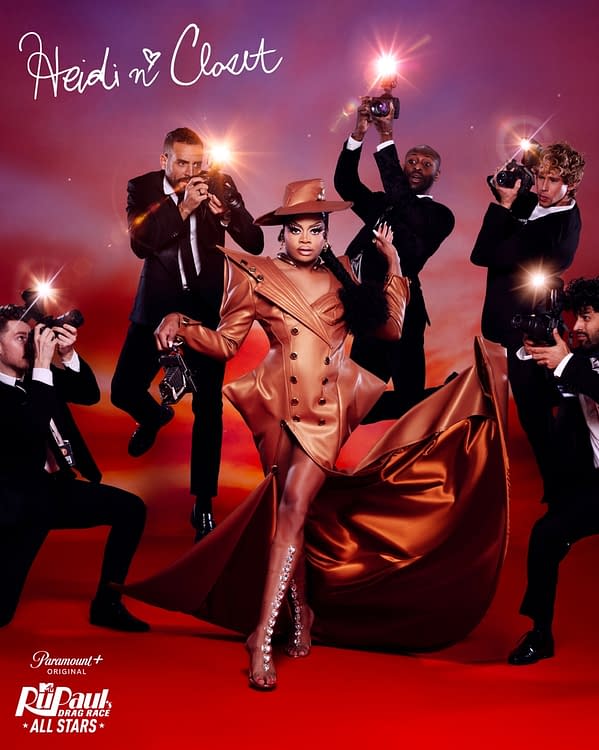 Heidi N Closet (Season 12)
The blessed and highly favored Miss Congeniality of season 12, Heidi N Closet, is back to snatch the ALL STARS crown! This former small-town girl has hit the big time, and is ready to prove that she's got the ssssoft and ssssupple star power to take her all the way to the Drag Race Hall of Fame.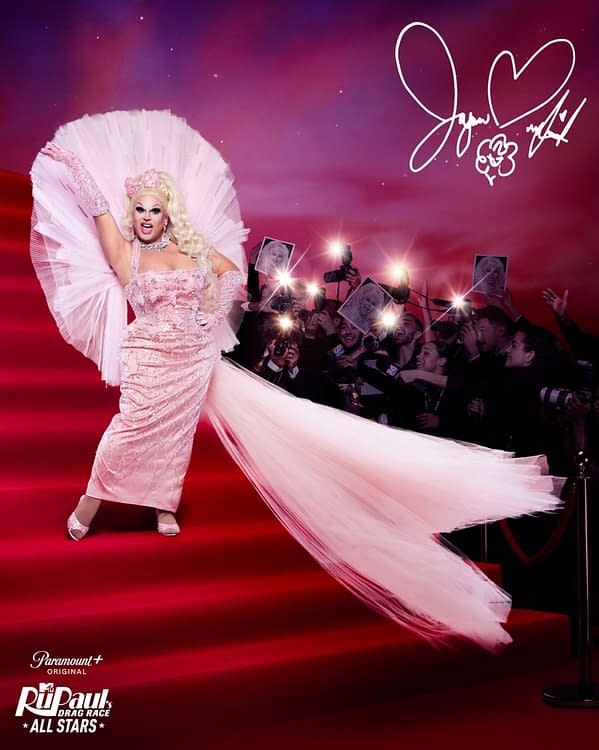 Jaymes Mansfield (Season Nine)
Season nine's bubbly, blonde bombshell – Jaymes Mansfield – is bringing classic showbiz sparkle to ALL STARS! She's taken the internet by storm with her hilarious online beauty tutorials, and caused a commotion in "The B* Who Stole Christmas." Now she's got her sights on the Drag Race Hall of Fame.
Jessica Wild (Season Two)
From season two, it's the original golden child Jessica Wild. The lovable and talented Puerto Rican powerhouse is back to prove that she can sing, dance and crack your padded ass up! Baby, things are about to get Wild! Escándalo!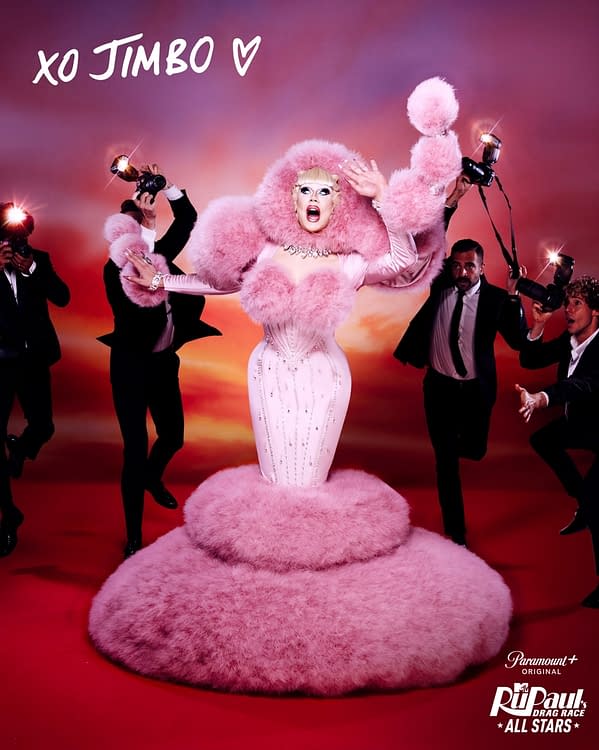 Jimbo ("Canada's Drag Race" Season One, "UK vs. the World" Season One)
What's big, bouncing and may be used as a floatation device? Canada's drag clown, Jimbo! This bodacious queen is stacked – with talent! And after gagworthy seasons on "Canada's Drag Race" and "UK vs. the World," she's ready to bring home the bologna. And a crown!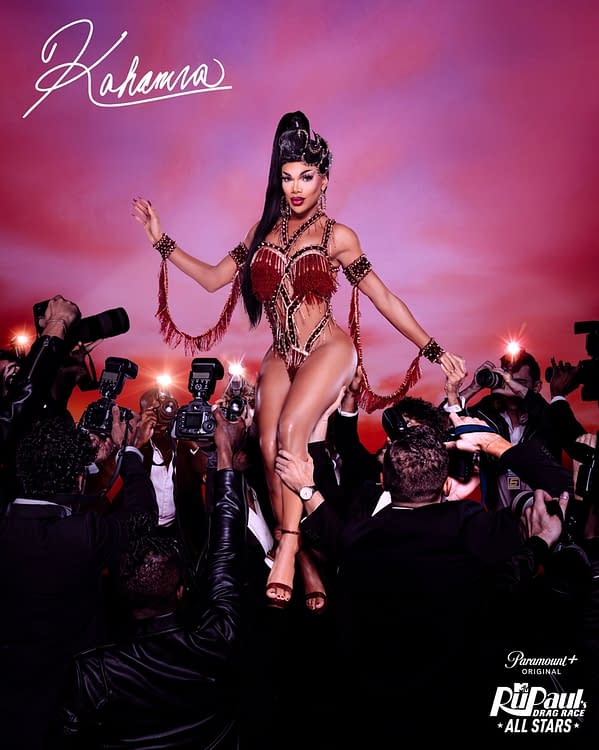 Kahanna Montrese (Season 11)
Did someone say "glow-up" from the floor up? Here comes Kahanna Montrese! This showgirl from Sin City has been wowing crowds at "RuPaul's Drag Race Live" in Las Vegas, and now she's doubling down on the ultimate jackpot – the ALL STARS crown!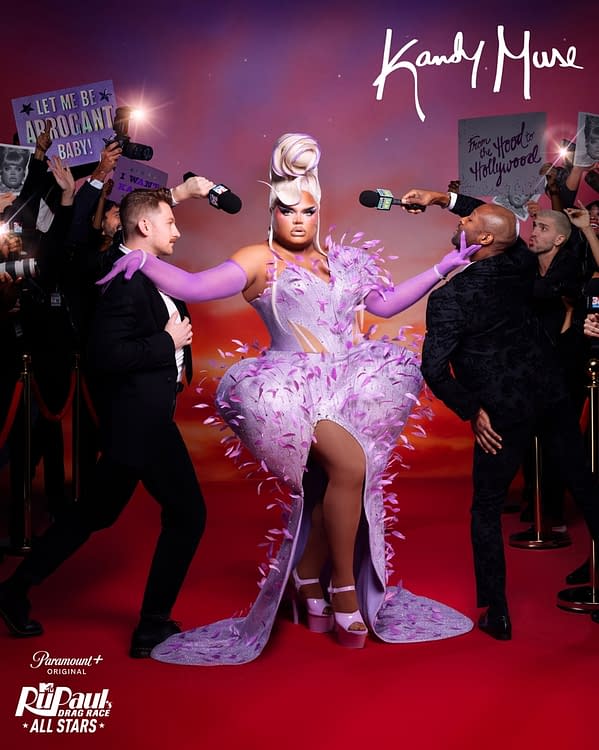 Kandy Muse (Season 13)
The queen of the Badonka-donk Bronx is back to give you a sugar rush! After coming "this close" to winning the season 13 crown, the outspoken and outrageous Kandy Muse is ready to remind the world what "star quality" is all about!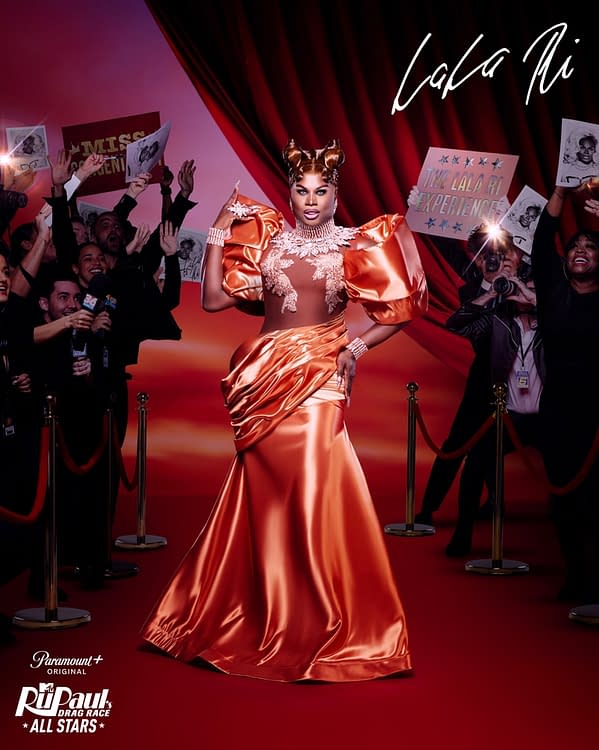 LaLa Ri (Season 13)
Season 13's fierce fan favorite is back to bag a spot in the Drag Race Hall of Fame! Can this former Miss Congeniality prove that nice girls finish first? Get ready for the LaLa Ri Experience 2.0!
Monica Beverly Hillz (Season Five)
Monica Beverly Hillz made herstory on season five when she shared her truth on the mainstage. Now, the trans trailblazer is back to serve face and fashion on her way to the Drag Race Hall of Fame. 9021-OMG!
Mrs. Kasha Davis (Season Seven)
There's always time for … Mrs. Kasha Davis! Season seven's international celebrity housewife and Drag Story Hour hostess is here to turn a new page and demonstrate that reading – and kindness – are fundamental!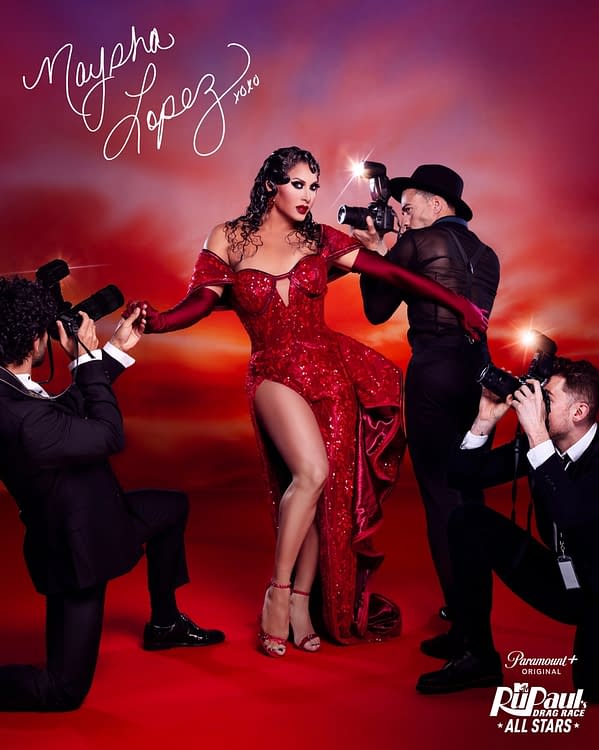 Naysha Lopez (Season Eight)
Hola, the beauty is back! Chicago's hardest-working pageant queen, Naysha Lopez, is ready for the biggest contest of them all! Gone too soon from season eight, this gorgeous glamazon – and former Miss Continental – will thrill drag fans all over again!
This season promises to deliver on all the drama with the queens competing for $200,000 and the title, of course. All Stars 8 will be premiering on Paramount+ May 12. Fans can also catch up by streaming All Stars season 7 (aka the "oops all winners" season) for free on Pluto TV starting May 12.
---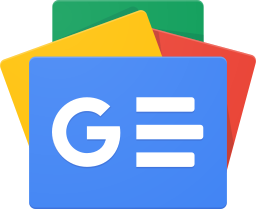 Stay up-to-date and support the site by following Bleeding Cool on Google News today!