RuPaul's Drag Race Season 12 Review: So Let's Talk About That Finale
Okay, I know it was a month ago, but I have been rationing my pre-quarantine content in an attempt to not run out of exciting things to watch, so I'm just now getting to RuPaul's Drag Race season 12 finale. Before we get into it, if you haven't seen this season, you can read my recap here. There are full-season MAJOR SPOILERS in this article, as well as speculation and some serious T. Don't say I didn't warn you.
Let's ki ki about the at-home finale now. I am immediately over RuPaul's facekini look and I want to burn all of them, even though like half of them are latex and that would be terrible for the environment. I'll just shred them so they can't hurt anyone anymore.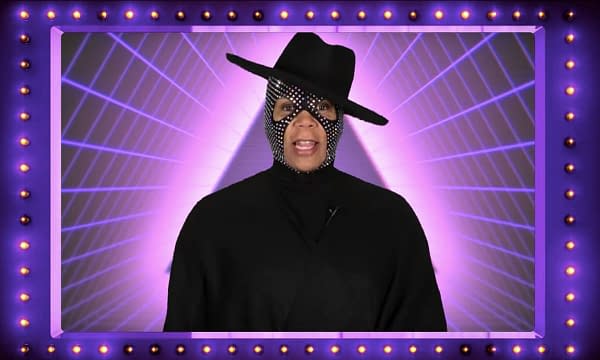 Potentially problematic host aside, the top three queens – Gigi Goode, Crystal Methyd, and Jaida Essence Hall – are all fantastic, but in the end, Jaida was crowned. Now, there's been a lot of speculation about this: a popular theory is that since the finale coincided with the start of the Black Lives Matter movement, that factored into the choice of crowning a queen of color; another rumor is that Jaida was crowned over Gigi because Gigi was quietly banned from the crown for filming her final lip-sync in a studio instead of at home. News flash: art does not exist in a vacuum, and Gigi lives in LA with a bunch of other artists of many different mediums. She does have the ability to safely film in a small Hollywood studio space with only the people she lives with or even a home studio, though it is a distinct advantage the other queens do not have.
If they helped her (which they did, according to an anonymous crew member who came forth on Reddit before the premiere with specific details of the finale that only someone who's involved in the production would know at that point), that's okay. If this were a competition judging the queens on how well they do everything themselves, they wouldn't be allowed to wear outfits created by other people or do routines choreographed by someone else. At the end of the day, it comes down to how well the performer sells me on their performance, and I think it's beyond hypocritical of RuPaul (who has a whole entire team of people making his costumes, doing his hair and makeup, and making him look good) to even try and judge someone for not doing something all by themselves.
I'm not saying Gigi was robbed of the crown, but based on consistency in the competition and the final lip sync performances, Jaida did not stand out enough to earn the title of "America's Next Drag Superstar." All the queens are deserving and it comes down to splitting hairs, but personally I could not take my eyes off Gigi at any given point in the season – she had such a stage presence and brought polished looks and performances to every single challenge while still keeping her personality and sense of humor in it all.
As for the final lip-sync performances, both Crystal and Gigi always brought more while Jaida's were good but basic. Yeah, she's a great performer, but this is final three – everyone got here because they're great, you need to give us more. Gigi did that in her close up lip-sync, where she delivered presence without gimmicks and kept drawing my eye back to her – Jaida moved closer to the camera at points, and it just looked like my parents trying to use Facetime. In the second lip-sync, Gigi and Crystal brought full production with multiple costumes, editing, and backdrops while Jaida…looked pretty and danced around her apartment. Big deal – I do that too when I'm bored – this is Drag Race season 12 finale, give me something I haven't seen before and made me gag on it. Bitch, please, choreography and pretty outfits are just not enough to cut it. Period.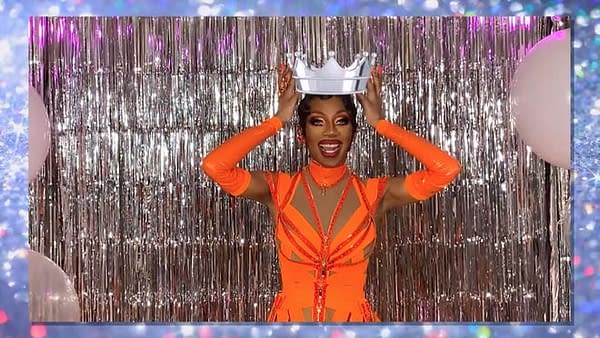 Finally, let's talk about looks. Crystal showed up in a full pinata, complete with confetti farts; it's so her and so different and I am absolutely in love with her clowny style. Gigi had a full retro gown with cone bra, which she didn't get in the Madonna challenge, but she has now and is slaying it, and then mimicked one of Ru's old looks, harking back to the Michelle Visage runway challenge and it was adorable. Credit where credit is due though, Jaida's "Queen of the Universe" gown/headpiece is a LOOK and I absolutely adore it. It's a shame it was only an interview look and she didn't have anything even half as stellar as that for any of her performances. I literally cannot remember any of Jaida's performance looks except for her final lip sync where she wore a prison orange-colored bodysuit with a matching cape reveal. To quote Michelle Visage, "meh". Compared with Crystal's over the top mad hatter costume and Gigi's sepia to color Dorothy reveal (complete with wig and ruby slipper reveals!) for the final lip sync, Jaida's look fell so very flat.
Heidi N Closet is this season's miss congeniality and I don't care what Ru and the judges say, I think her name is cute and I'm very glad she didn't change it for the likes of RuPaul. That's been a big point of contention this season: apparently Ru takes issue with her name and constantly tries to rename her. RuPaul, stop it. Let queens be themselves – it's a cute, cheeky name that doesn't try to put gay people back in the closet or diminish how out and proud the LGBTQ community is. Get over it and let her be adorable and stop making her feel bad for the name she chose.