Saying Goodbye to Quibi: A Tragic Hate Story in 3 Acts
I canceled my subscription to Quibi today. The time had come to pull that band-aid off and end this pretense that we were ever really in a relationship together. In a world where I really love broadcast television (and precious cable!), I love Netflix, I love Hulu, I love Disney+, I love HBO Max, and I even subscribe to YouTube so I don't have to watch commercials, so it's not that I don't have enough room in my life for another streaming service. I'm just not that into you, Quibi. This post also serves as a public service announcement for everyone else who signed up for a free trial. It might also be time for you to evaluate your relationship.
Act I: The Meet Cute aka "Free Trial"
Ah, Quibi and I met just a few months ago. Those seemed like simpler times, but it was Love in a Time of Coronavirus. Newly on lockdown and looking for content, a siren's song wailed out across the internet: a free 3-month trial. They'll have new episodes of Reno 911! What do I have to lose?
Nothing. So I signed up for Quibi and on launch day started looking around for content. Oh, a show where Chrissy Tiegen judges small-time controversies like People's Court but also her Twitter feed? A major disappointment. The Gayme Show? Same, girl, same.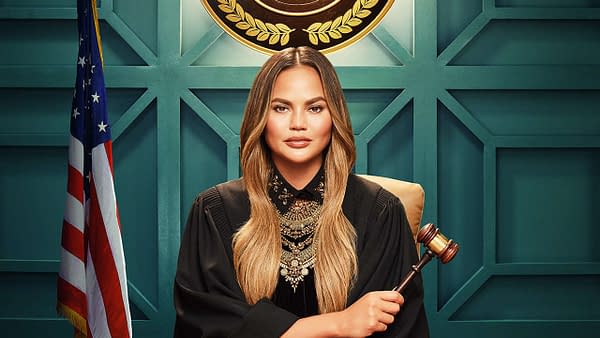 I also didn't want to just watch this on my phone. Can I watch this on my TV like a normal human being, please? No. No, I may not. And this wasn't just a simple delay, like how I couldn't download HBO Max on my Roku just yet, but it was on its way. No. Quibi would not be coming to my TV anytime soon. It's for my phone. Only.
Act II: What am I Doing with You, Quibi?
I tried to watch Run This City, the political documentary about corruption in a New Jersey mayoral race. I soon got really annoyed by how it was shot: designed to be viewed on my phone (in vertical mode) silly me put it sideways to be able to see the entire screen. Except that there was literally nothing happening outside the middle third of the screen. Two-thirds of the space is just empty and completely unused. I gave up.
I kept waiting for more content to show up, with promised "new episodes" every day. Yeah, but I don't want 5-7 minute episodes every day. I want to turn something on, binge it and let it play in the background while I work on a spreadsheet or fold laundry or play Animal Crossing. So even when I went a week or two to let episodes collect, it still wasn't a satisfying experience. And? I wanted it to play on my big tv. Trying to watch on my phone while multitasking is not what I want from this kind of viewing experience.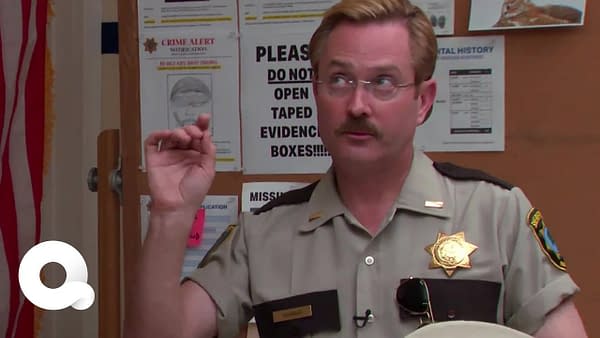 And I kept waiting for more content to arrive which would grab me. Most Dangerous Game? Nope. Reno 911? I really wanted to like it. But I just wasn't excited to stick with it.
Meanwhile, it's worth noting what was grabbing me. I was watching a lot of shows on YouTube. GameGrumps continued providing ridiculous video game playthroughs despite social distancing due to COVID-19, which they kept colloquially referring to as "The Backstreet Boys Reunion Tour" so as not to get demonetized by YouTube. Same for other venerated YouTube channels SMOSH and Good Mythical Morning. Binging With Babish and the Bon Apetit channel, and even Alton Brown have adapted to quarantine and been doing amazing things.
Ironically, this is the type of content Quibi was looking for: short videos that come out daily. So what were all these channels doing right that Quibi was doing wrong?
First, it was available on my TV and I could easily binge it, as well as watch it in chunks on my phone while I was out and about. Granted, due to the Backstreet Boys Tour COVID, we were all out and bout less and less. That's not an excuse for Quibi to fail. In fact, it should be a reason for them to flourish the same way all the other streaming platforms have. They just made a major miscalculation about how much people want to watch TV on their phones.
Act III: Wait, I'm Still Subscribed?
Luckily, I had set a reminder on my calendar a week before my 3-month trial ends. Ultimately, I just don't think the people at Quibi actually understand how television works. They seem to think people want to watch things on their phones. Yes, people do watch things on their phones, but that's out of convenience, not because that is the apotheosis or quintessence of the viewing experience.
And what things do we watch on our phones? We were, generally, not watching Game of Thrones. Instead, we were watching cat videos. Or clips from The Daily Show and Colbert or similar short news explainer videos from VICE or other outlets.
People were streaming far more content during the pandemic. But we were streaming long-form content. Twitch saw its viewership jump over 100%. Mayhaps Katzenberg should've sniped a few top creators from YouTube and Twitch to develop content for his platform instead of getting television people to re-create this new medium.
I really wanted to root for you Quibi. Your heart was in the right place: disrupt television! Give people what they want! And, if I'm being perfectly honest? The Mapleworth Murders looks delightful and maybe I'll come back to check it out. But if you keep pushing back a release date, I'm not going to shell out a subscription fee for a service I'm absolutely never going to look at between now and then.
But we need to be honest with people we love, or thought maybe we could be in love with: you need to get your shit together. Get an app out there that puts this on Smart TVs. Apparently this is coming sometime before the end of the year. It should have happened at launch. Give us content we actually want to watch.
And if you do, I'll be back. But until then, it's time to say goodbye.