NCIS: New Orleans will be one agent down later this season. Variety is reporting that Shalita Grant, who plays Sonja Percy, is leaving the series. Reports say the departure is amicable and mutually agreed upon by both the actress and the producers. Her final episode will be the seventeenth of the fourth season and air on April 3rd.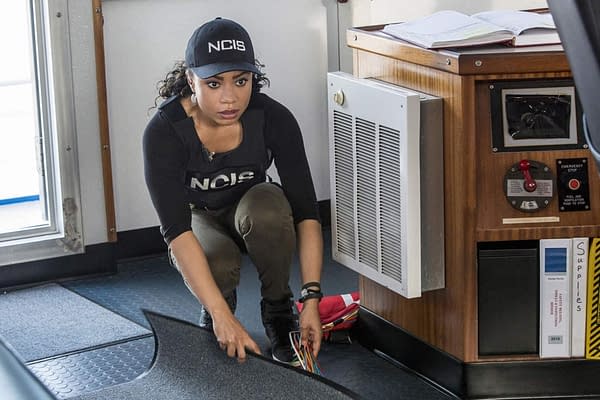 Grant started as a recurring character in season one before the former ATF agent was promoted to a series regular in season two, where she has been until now. Previously she has appeared in Mercy Street, Bones and The Good Wife along with many Broadway productions. The character of Percy also made a crossover into the main NCIS series.
Reports say the departure of the African-American actress is unrelated to another Variety report that the series' showrunner, Brad Kern, is alleged to have made racially insensitive remarks and engaged in sexual harassment. CBS has said it's take steps to "address behavior and management style" after two different HR investigations in 2016. Kern is still the showrunner for the series. This is the second regular to leave the series as Zoey McLellan, who played Meredith Brody, left the series for 'creative reasons' prior to the start of the third season.
NCIS: New Orleans airs Tuesdays at 10 PM on CBS.
Enjoyed this article? Share it!