Disney's upcoming streaming service, Disney+, will have all 30 some odd seasons of The Simpsons once it launches in the fall of 2019.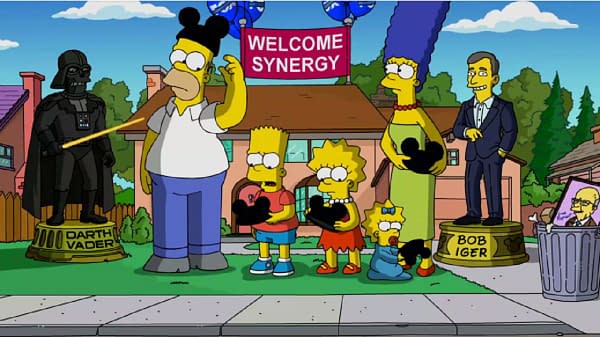 That's great news for fans of the long running series, but not so great for the Simpson's World website that has been running since 2013 courtesy of FX.
FX Networks CEO John Landgraf had the following to say at Disney's upfronts presser earlier this week:
We made a nine-year, very expensive, deal, we had the show exclusive for five years. We could see that the value of rights on linear channels would decline. That's why we did that bulked-out online site Simpsons World.
While this might be bad news for fans of the Simpsons World website, it sounds like it wasn't heavily used to begin with.
Very little else has changed for The Simpsons since being acquired by Disney, since the series will still be played in heavy rotation on the FXX network.
FXX sibling Freeform will also get in on the action, with a deal that allows the smaller service to play 10 hours of Simpson content a week, compared to the 50 hours of The Simpsons that will see play on FXX.
That's a pretty major boon for a show that got it start as tiny little vignettes that ran during The Tracey Ullman show when the Fox Network expanded its programming line-up in 1987.
Originally part of Fox's Sunday night series of shows, The Tracey Ullman Show lasted three seasons, and each episode featured incredibly short, crudely animated Simpsons shorts that later became the long-running animated program.
It's funny to think that The Simpsons has managed to survive for three decades, while the Tracey Ullman Show is barely remembered in the pop culture landscape, even though it sparked the creation of the animated program in the first place.
The new programming blocks on FXX and Freeform will begin in the fall of 2019, with Disney+ set to roll out in November.
Enjoyed this article? Share it!