"Siren": Freeform Has Message for Any Halle Bailey/"The Little Mermaid" Haters Out There
If there's one thing Freeform won't tolerate, it's anyone throwing shade at a member of their family. Reportedly, there are enough "concerned citizens" out there with absolutely nothing else better to do with their lives than rage at the idea of an actress of color playing a cartoon character – so much so that hiring actress Halle Bailey (Grown-ish) as Ariel for Disney's live-action/CGI adapt of The Little Mermaid has become a "thing" – and by "thing," we mean a fake controversy among those who want their pop culture landscape flowing with a river of only white faces. Well, let's just say that the home of Eric Wald and Dean White's mermaid-fantasy series Siren has a problem with that on a number of levels.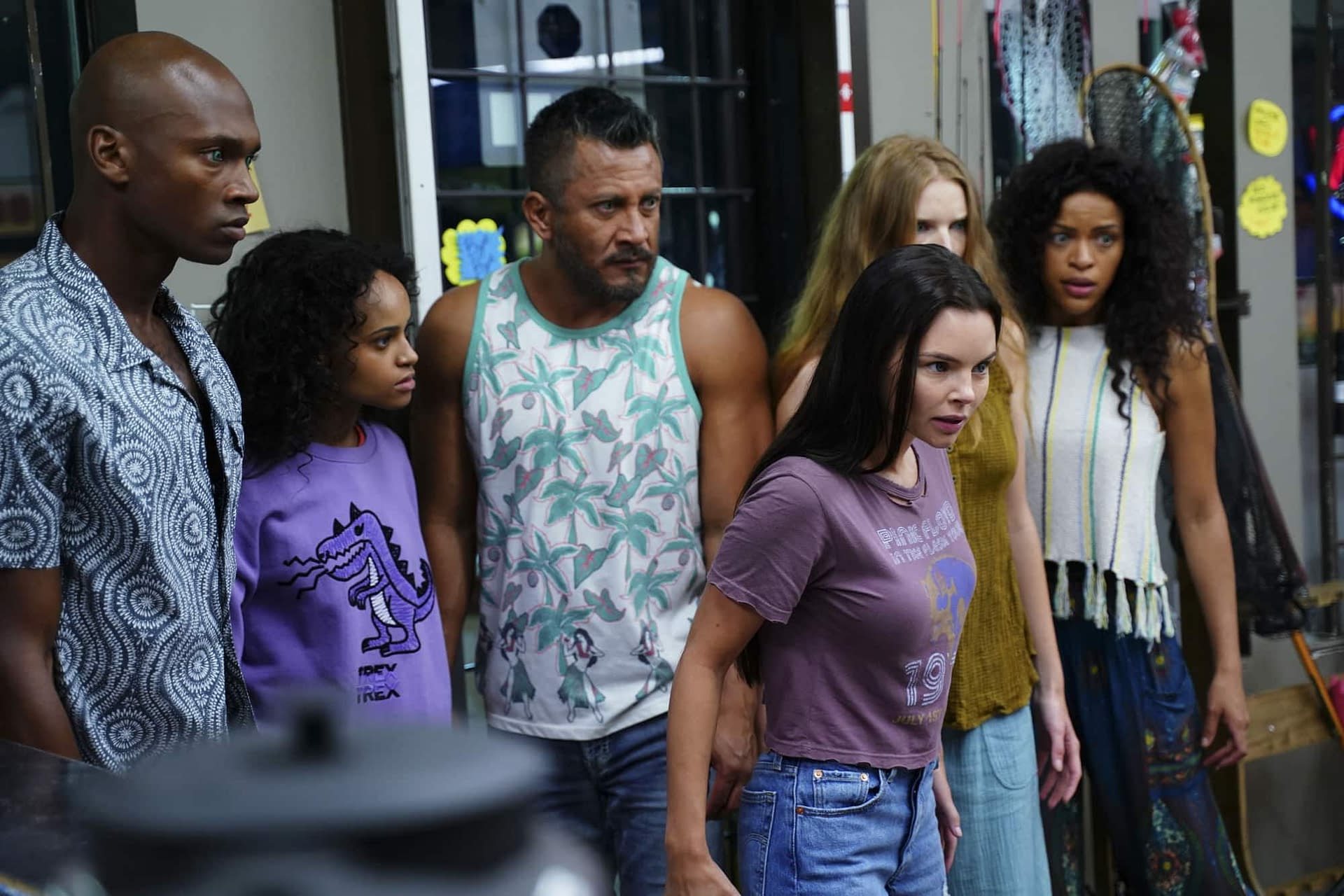 First, there's the obvious "corporate synergy" aspect: Freeform is part of The Walt Disney Company's umbrella of networks. Of course, there's the obvious love the network has for "mermaids" – which the network's had a pretty great relationship with over two (soon to be three) seasons (and due in large part to a cast that embraces a commitment to diversity). Add to that the fact that Bailey also stars in the network's popular Black-ish spinoff series Grown-ish, and you can see why Freeform wanted their "mic drop moment," too – and they got it.
In the following comment to their Instagram repost regarding Bailey's casting (and later sent out as a separate post through their social media), the network closes the door on any "arguments" that Ariel "needs" to be a red-haired white girl… and nails it shut:
"Yes. The original author of 'The Little Mermaid' was Danish. Ariel…is a mermaid. She lives in an underwater kingdom in international waters and can legit swim wherever she wants (even though that often upsets King Triton, absolute zaddy). But for the sake of argument, let's say that Ariel, too, is Danish. Danish mermaids can be black because Danish *people* can be black. Ariel can sneak up to the surface at any time with her pals Scuttle and the *ahem* Jamaican crab Sebastian (sorry, Flounder!) and keep that bronze base tight. Black Danish people, and thus mer-folk, can also *genetically* (!!!) have red hair. But spoiler alert – bring it back to the top – the character of Ariel is a work of fiction. So after all this is said and done, and you still cannot get past the idea that choosing the incredible, sensational, highly-talented, gorgeous Halle Bailey is anything other than the INSPIRED casting that it is because she "doesn't look like the cartoon one", oh boy, do I have some news for you…about you."

Freeform's "Siren": A Look Ahead & A Look Back
Here's what fans can expect when Freeform's Siren returns on Thursday, July 11, with "The Outpost":
Siren season 2, episode 13 "The Outpost": Mermaid mating season has begun, with Ryn knowing she will need to go back to the sea to help her colony. The hybrids convince one of the mermaids to come with them to a remote location, leading Helen and Ben on a hunt to find them. A journalist turns to Xander for help putting the pieces together of the night of the oil rig disaster, but Xander is torn on where his loyalties lie and what helping him could mean for his future.
For a quick recap/reminder of the drama in and around Bristol Cove, here's a look back at the series so far:
In the second season of Freeform's Siren, more mermaids arrived in the once-sleepy fishing town – but are they seeking revenge, or is something more catastrophic driving them out of the sea? Marine researchers Ben (Alex Roe) and Maddie (Fola Evans-Akingbola) continue to establish a bond with mermaid Ryn (Eline Powell), not only to protect her but to try to help save her entire civilization.

Ben and Maddie are uncertain about the mermaids' future after the deadly consequences of the attack on the oil rig and, with the mermaids returning to sea, are left feeling lost without Ryn. Once Helen (Rena Owen) learns she's not the only one of her kind, she discovers there is a dark side to her people's past.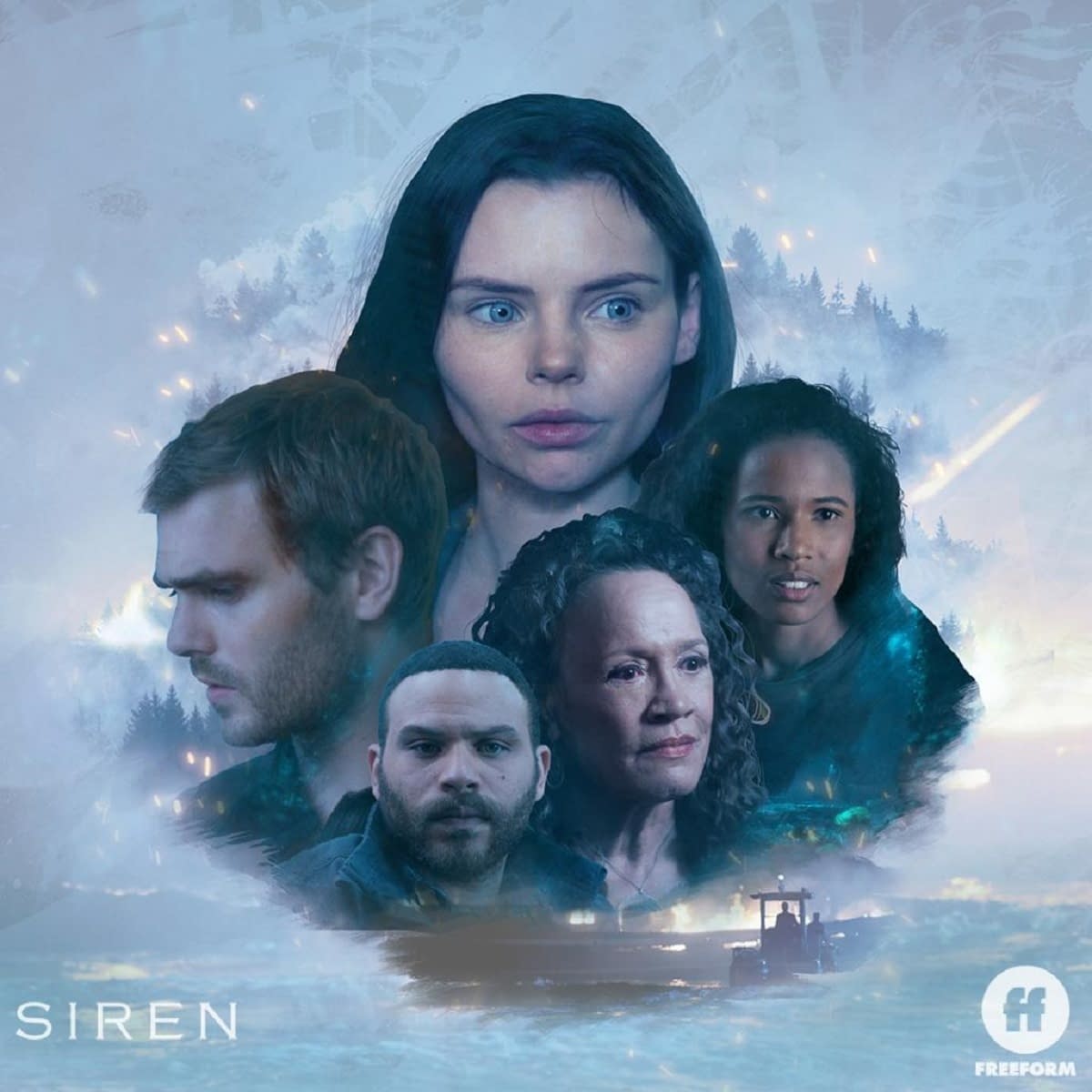 Freeform's Siren airs Thursday nights at 8 p.m. EST.