'Siren' Season 2, Episode 4 "Oil & Water" Preview: Maybe Mermaids and Alcohol Don't Mix?
We're a quarter of the way through the second season of Freeform's mermaid-fantasy series Siren from Eric Wald and Dean White, and we think Ben (Alex Roe), Maddie (Fola Evans-Akingbola), and Ryn (Eline Powell) are starting to realize that Bristol Cove isn't New York City: there's only so many places you can hide a group of mermaids you don't want found. It doesn't help when said mermaids start feeling a little restless… so let's take them out to a bar!
Look, desperate times call for desperate measures… I mean, what could go wrong with this week's episode "Oil & Water"? Aside from the ominous title, we're talking alcohol combined with Levi (Sedale Threatt Jr.) getting "bro advice" from Ben (…and he's a mentor on this how?) combined with Maddie having serious "mom-being-around" issues with Susan (Garcelle Beauvais): clearly a winning, drama-free combination.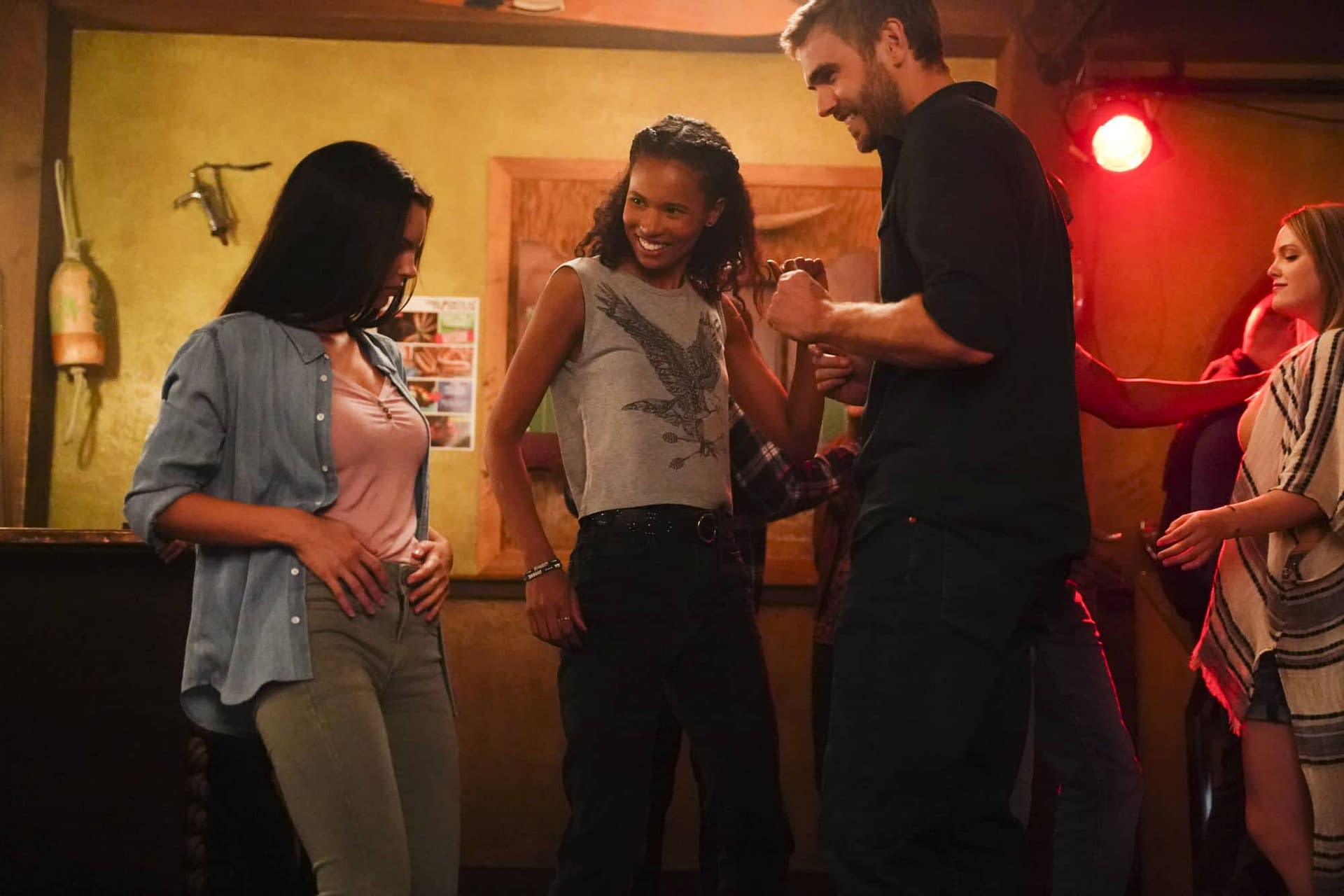 If that makes Ryn the group's "designated driver" then Bristol Cove's in for some serious trouble… and you can get a sense of what's at stake for yourselves in the following promo and preview for Freeform Siren s02e04 "Oil & Water":
Siren s02e04 "Oil & Water": Ryn decides they need to find another solution for housing the mermaids, as hiding them becomes increasingly difficult. Ben becomes a mentor to Levi as he tries to learn how men behave on land, while Maddie continues to struggle with her mother's renewed presence in her life.
Okay… fine! We know you come to these previews looking for more than just a trailer and sneak preview – so the fine folks at Freeform have also supplied us with a ton of images from this week's episode that further demonstrate just how "complicated" things can get when mermaids get bored…
Freeform's Siren season 2 airs Thursday nights at 8 p.m. ET.