Feels like there's a constant we can expect from the second season of Freeform's mermaid fantasy series Siren: if we're in Bristol Cove and it's a day ending in "Y," then Ben (Alex Roe), Maddie (Fola Evans-Akingbola), and Ryn (Eline Powell) are most likely trying to keep that new pack of mermaids hidden from the locals. Thankfuly, they were able to get the sonar-displaced group back for a little H2O rejuvenation – but that's not good enough for Katrina (Aylya Marzolf), who's still harboring some serious "teenage rebellion" towards Ryn.
Which is where we things pick up with this week's episode "Natural Order," as Ben continues to get a little too close to the mermaid way of life, Helen (Rena Owen) learns more about her family's history – while Elaine (Sarah-Jane Redmond) does her own searching into Helen's background, and Xander (Ian Verdun) tries to drown his brooding sorrow – and wounds.
At least that is until Dep. Marissa (Tammy Gillis) comes a-callin':
Siren s02e03 "Natural Order": Ryn fights to maintain leadership of the pack when the other mermaids question her loyalties. Ben interferes in a mermaid ritual causing friction between himself and Ryn, meanwhile, Helen discovers more about her family lineage.
And if that's not nearly enough to entice you into checking out the goings-on in Bristol Cove, here are some preview images from this Thursday's episode of Freeform's Siren, "Natrual Order":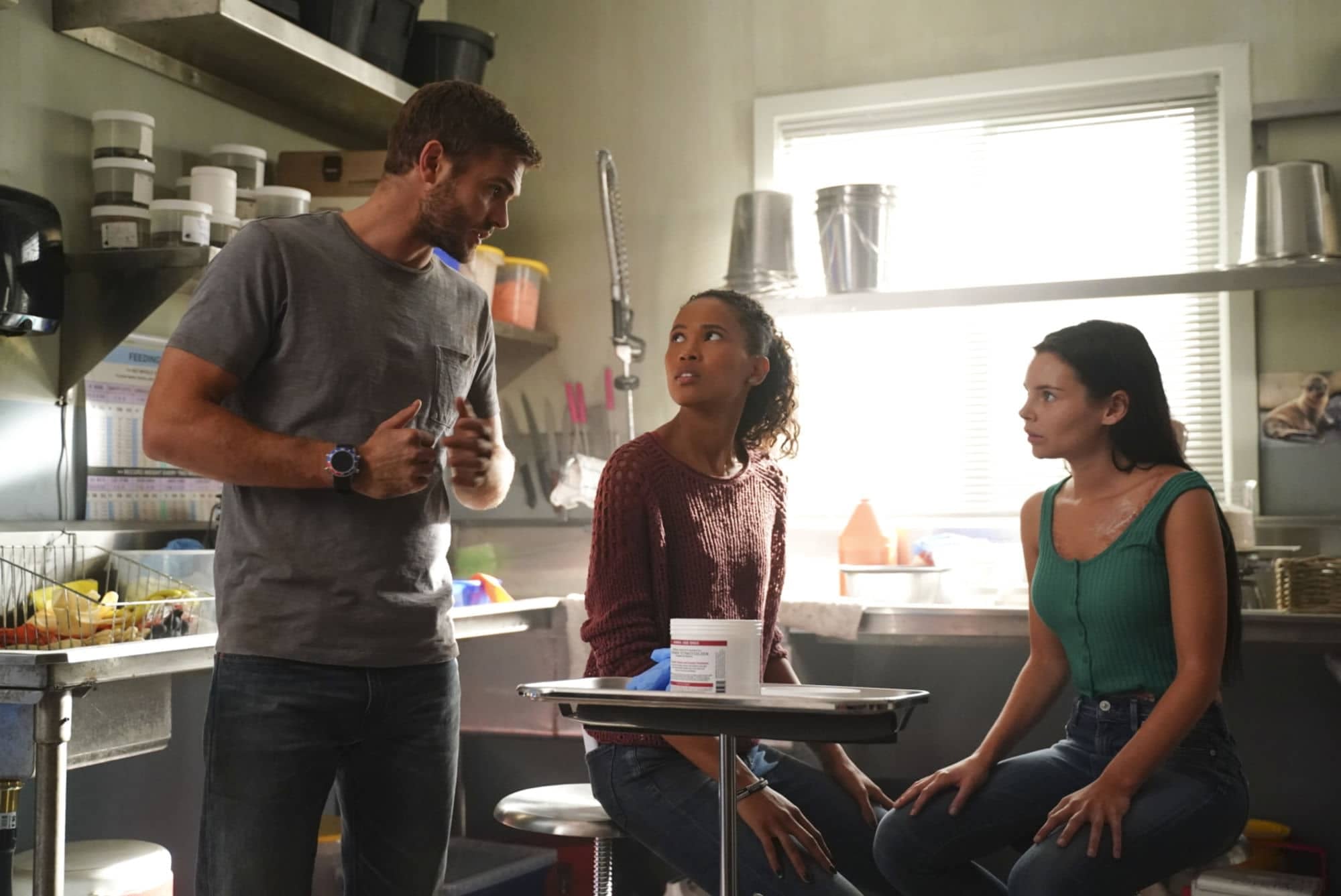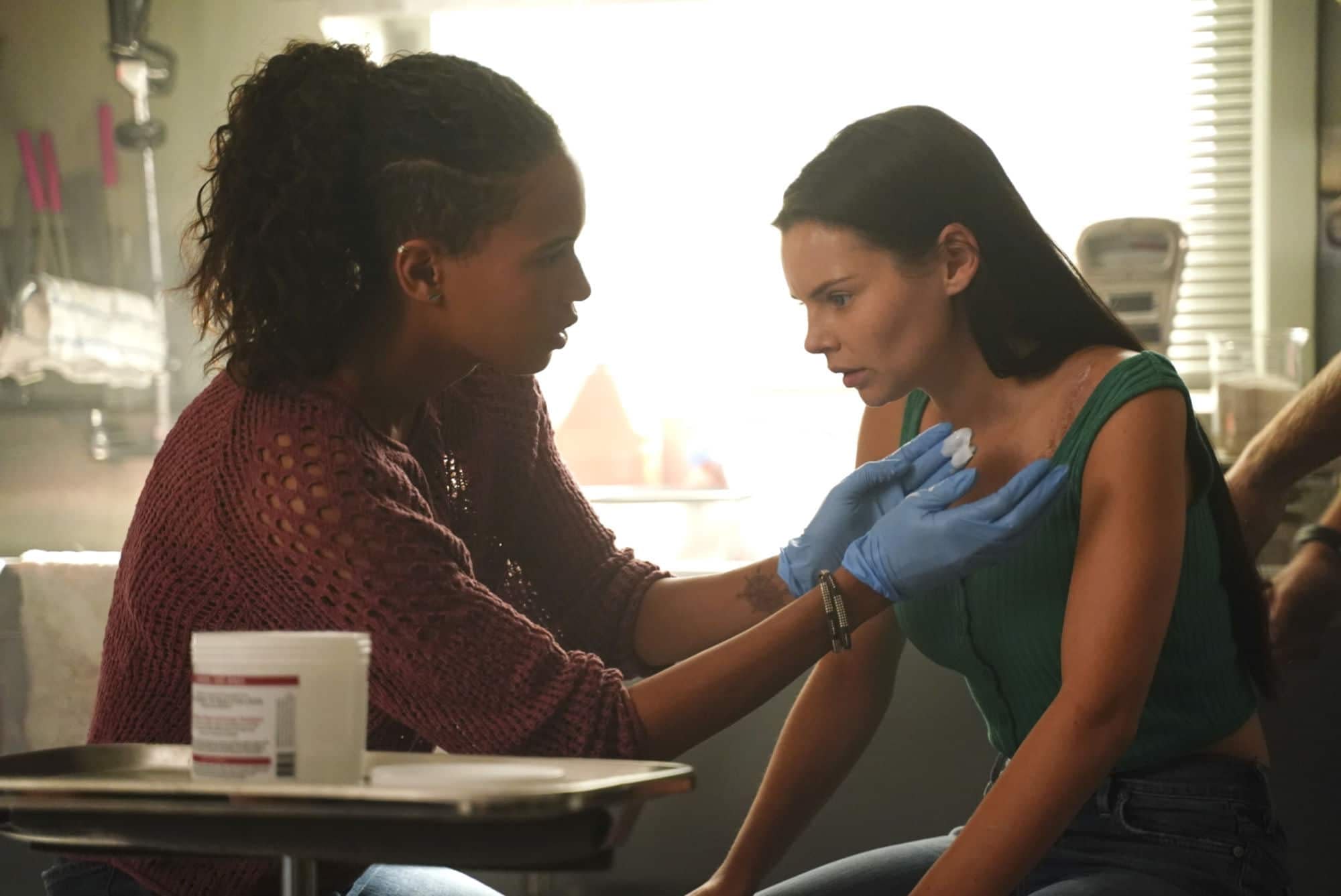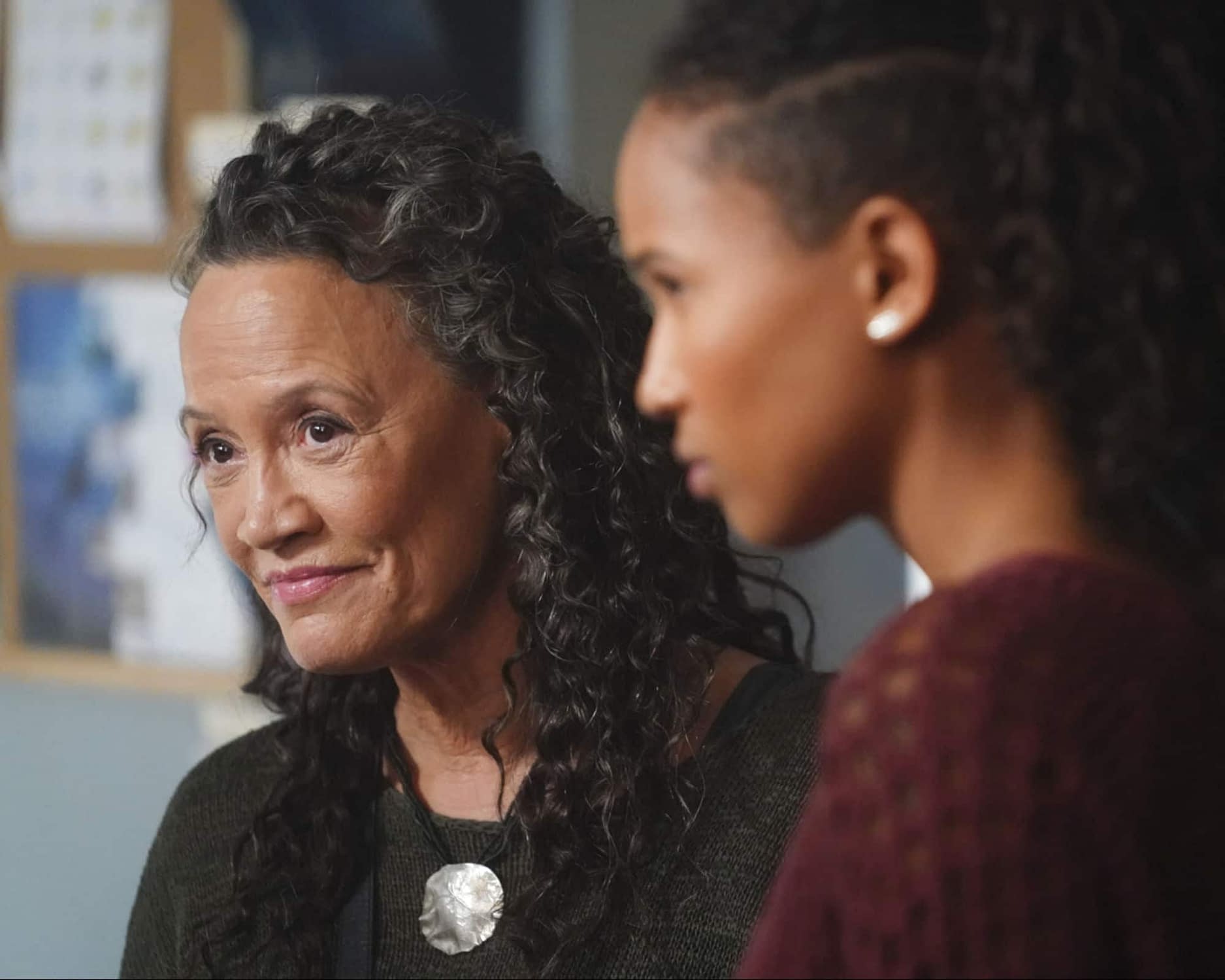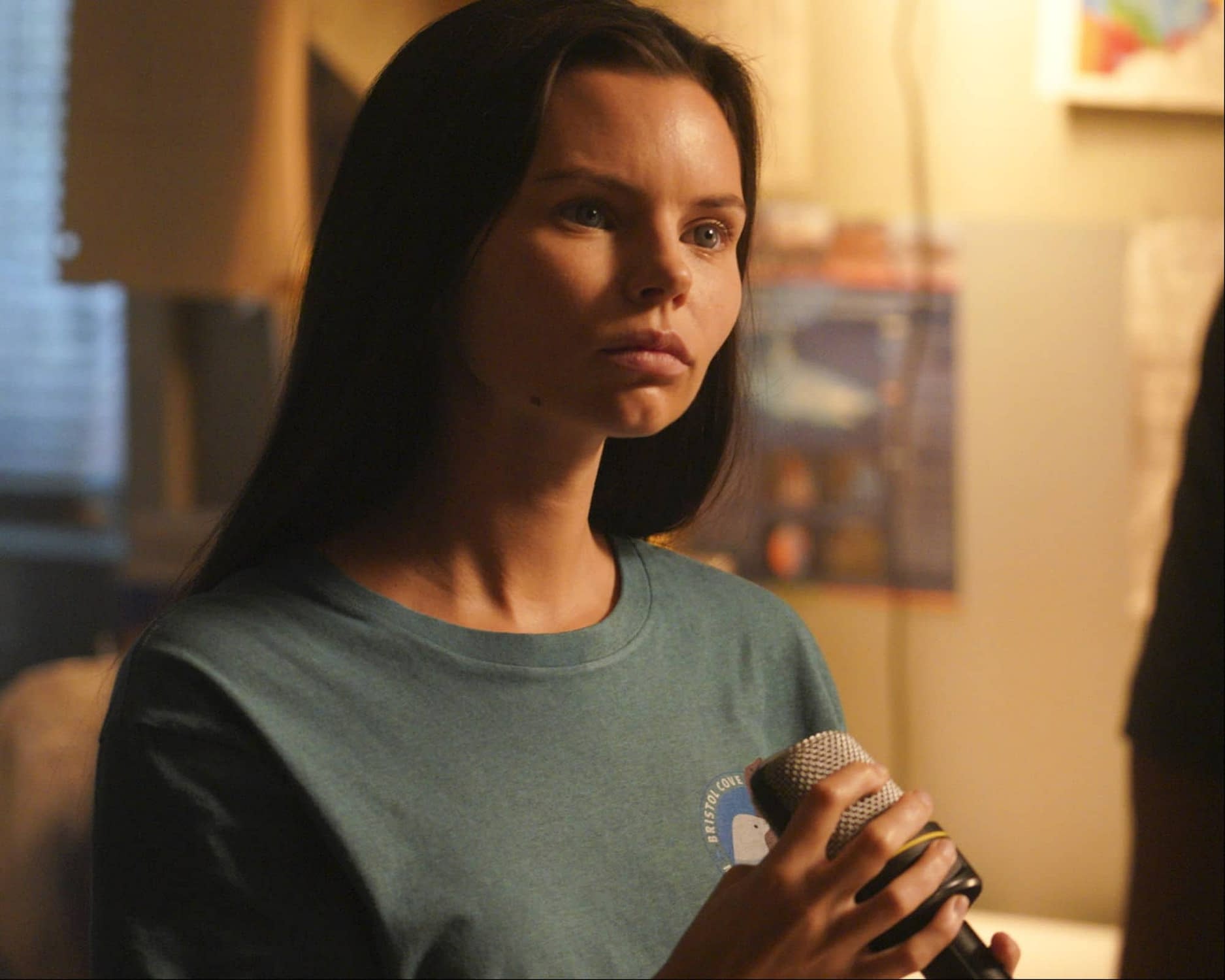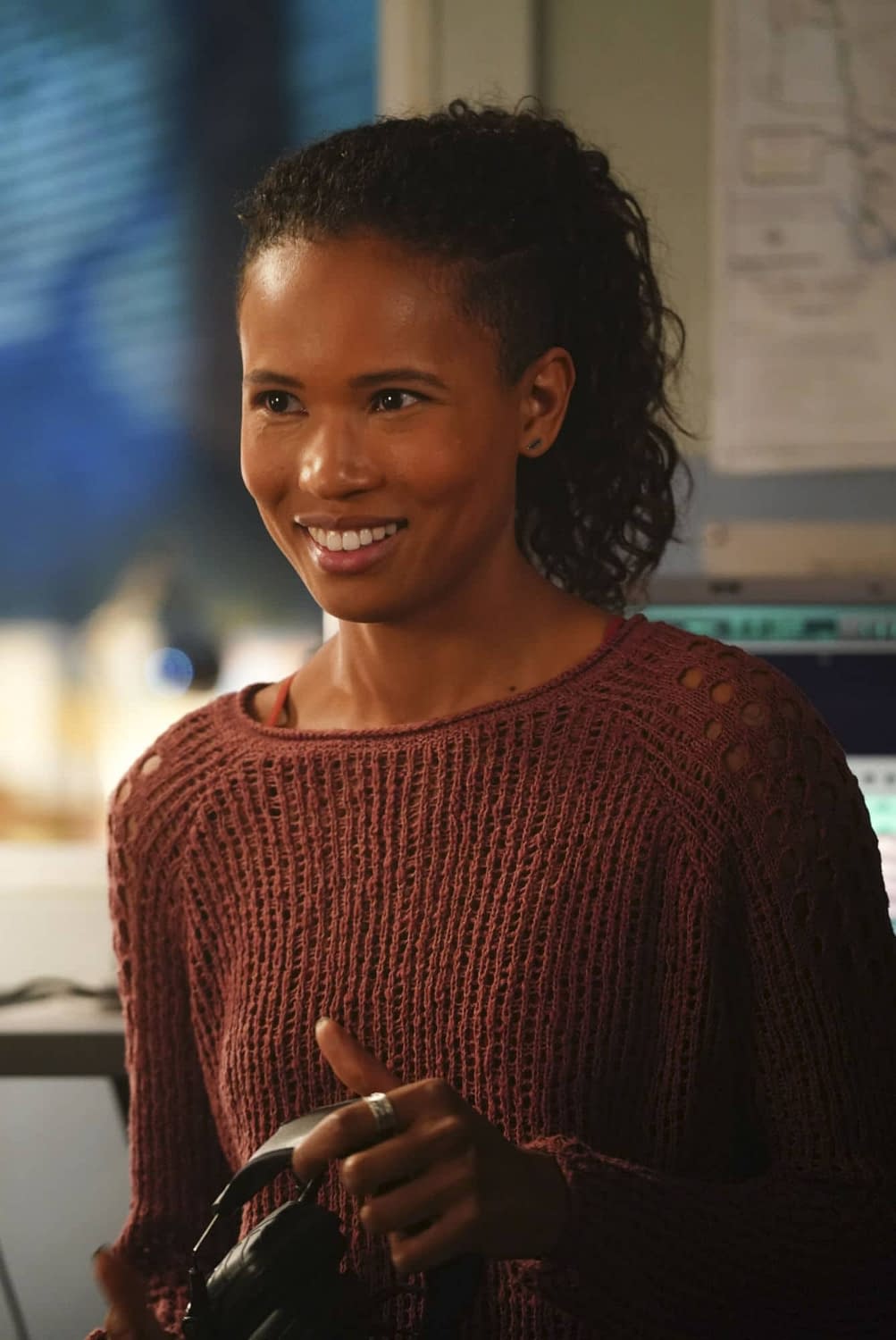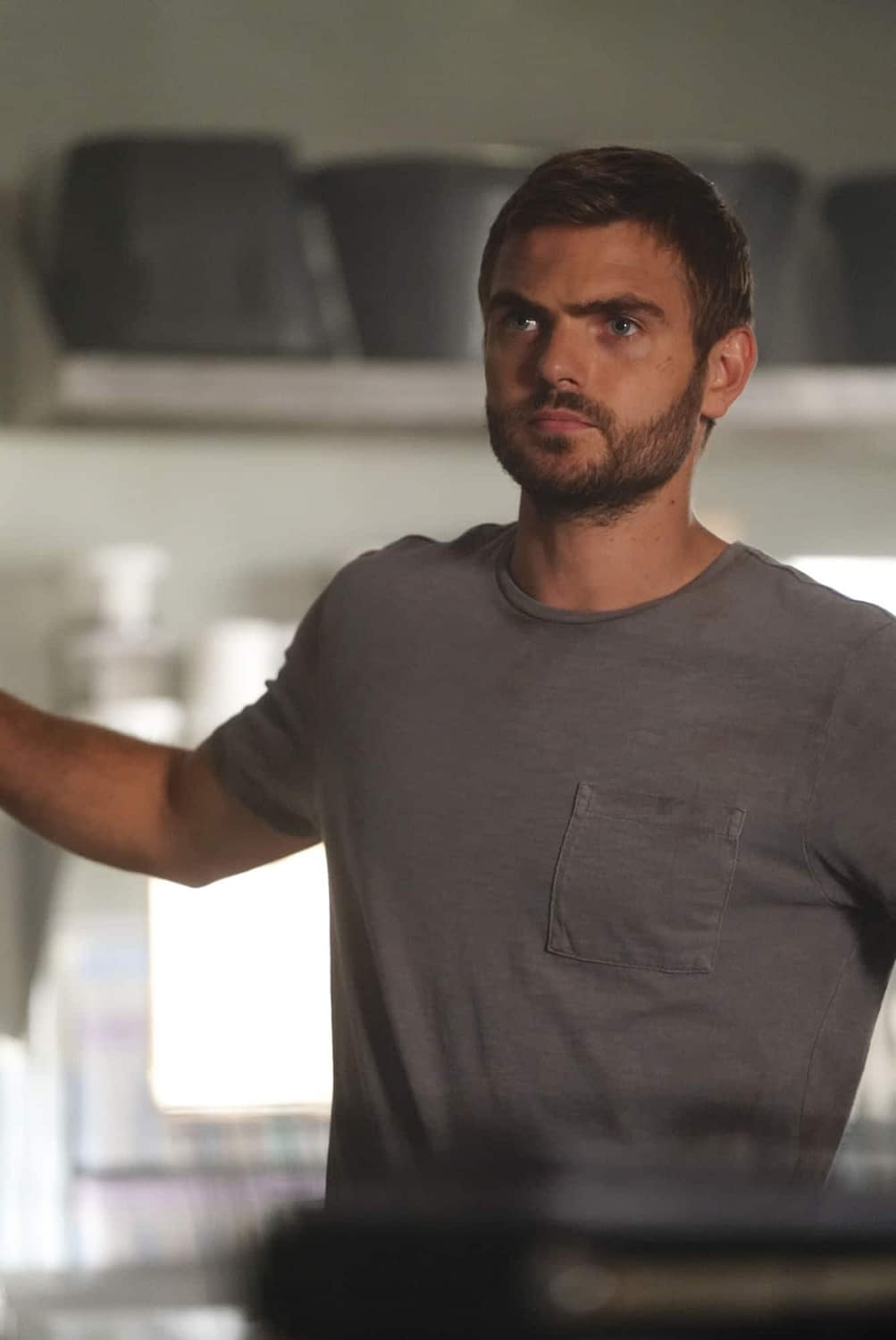 Enjoyed this article? Share it!