So What Are Kit Harington's 'Game of Thrones' s8 Viewing Plans?
The 8th and final season of HBO's Game of Thrones will premiere in April, and one cast member is already planning how he'll watch the finale.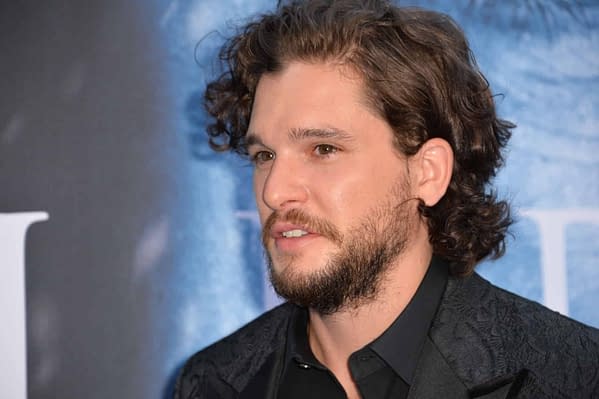 Kit Harington recently spoke with Sky News about what he'll more than likely do when the finale airs (whenever that'll be).
"I'm gonna, I think, have a party. I don't know if I want to watch it on my own, quietly, just myself, or whether I'll have a party and watch it with lots of other people."
Yes, the Jon Snow actor's mustache is for his current West End role in "True West" right now.
As rumored earlier this week, the expected runtimes of the six-episode 8th season vary from 60 minutes for the first two up to 80 minutes for the final four. These times have not been confirmed by HBO of course, but they don't seem that far off the runtimes for season 7.
Those times make sense kind of, when coupled with HBO boss Richard Plepler said the final season is "a spectacle. The [showrunners] have done six movies. The reaction I had while watching them was, 'I'm watching a movie.'"
Game of Thrones returns for the 8th and final season beginning on April 14th 2019 on HBO.