'Spider-Man: Into the Spider-Verse' Phil Lord, Chris Miller Sign With Sony Pictures TV; Will Develop Marvel U Series
Writers, producers, and directors Phil Lord and Chris Miller (Spider-Man: Into the Spider-Verse) are swinging their way to a friendlier neighborhood, with the creative duo departing 20th Century Fox TV for a major five-year deal with Sony Pictures TV. The Oscar-winning pair were the subject of a very competitive bidding war among multiple outlets, with their new deal reported to be in the nine-figure range.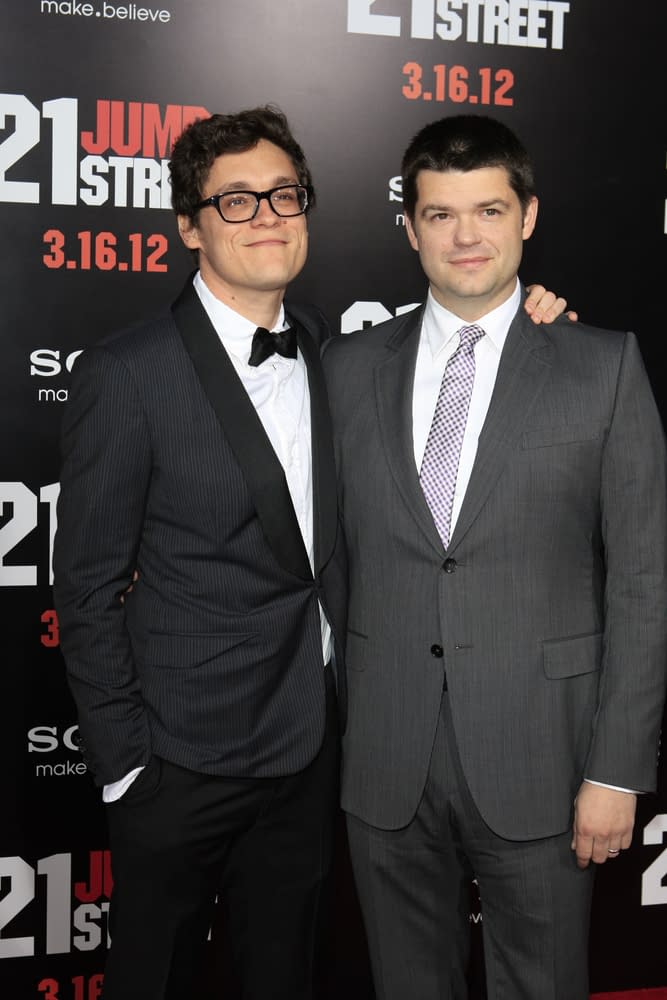 "We are so grateful to everyone at Sony Pictures Television for choosing to partner with us and expand our enduring relationship with the studio. Together we aim to make groundbreaking work of the highest quality and integrity, and to place that work in convenient proximity to your eyeballs and earholes, wherever you may be."

– Phil Lord and Chris Miller
Under the terms of the deal, Lord and Miller will create and devlop comedy and drama comment for broadcast, cable and streaming as well as supervise other writers' projects.
Additionally, Lord and Miller will help develop a suite of television series based on Sony's Marvel Universe characters, including: Spider-Man (and all his villains, like Green Goblin); Venom (a sequel with Tim Hardy is in the works); Morbius (live-action feature in the works starring Jared Leto); Black Cat and Silver Sable (both in development on the feature side); and possibly characters from Spider-Man: Into the Spider-Verse.
Select television projects related to Sony's Marvel characters will be produced in partnership with former Sony Pictures Entertainment co-chairman Amy Pascal. Lord and Miller's projects will run through their Lord Miller Productions banner and supervised by Aubrey Lee, who will make the move to Sony and continue as vp TV development and production.
"This is a significant milestone for our television business, having the opportunity to work with two of the most creative forces in the industry in both our film and television businesses. Building on our strong IP and creating new franchises has been a key focus for SPE, and the best way to do that is to invest in remarkable storytellers like Phil and Chris. We are thrilled to welcome them to the SPT family, and I want to thank [SPT co-presidents] Jeff [Frost], Chris [Parnell] and Jason [Clodfelter] for all their hard work in pulling this deal together."

– Mike Hopkins, Chairman, Sony Pictures TV