It's almost time for WWE Monday Night Raw, but if you can't wait until 8 PM Eastern to experience the action and excitement of three hours of WWE programming, then we've got good news for you. A number of spoilers have made their way around the dirtsheetosphere today. If you don't want to know what may happen, click away now.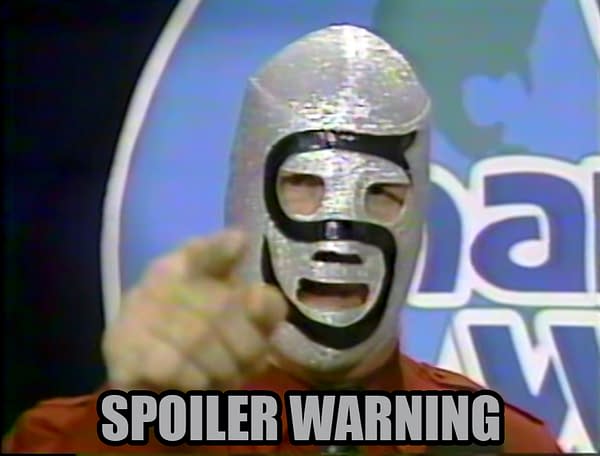 Last week, we learned that Kairi Sane's time in WWE might be coming to an end. Sane was originally featured on the graphic for Asuka's segment on tonight's episode of Raw but was removed over the weekend following that report. However, WWE changed the graphic back earlier today, according to a report from 411 Wrestling, in a tweet. But then, in one final swerve, WWE deleted that tweet. Maybe Nia Jax threw the tweet into a set of steel stairs? In any case, the question is, will Kairi Sane be on Raw, or not? At this point, we must consider that tonight's episode of Raw will feature Schrödinger's, Kairi Sane. Sane is both appearing and not appearing on the show at the same time until the segment finally airs, we open the box, and find out whether or not she's a dead cat.
According to Mike Johnson at PWInsider, another fired WWE star is getting a second chance on Raw tonight… and he's got, kids! Heath Slater will be on tonight's episode of Raw, according to Johnson, though in what capacity is unknown. Slater was one of the dozens of wrestlers fired unceremoniously by WWE in the middle of a pandemic despite them having plenty of cash on hand and being on track to make record profits this year. Slater was also one of the wrestlers teased for a possible return to Impact Wrestling. Will Triple H offer a sobbing Heath Slater a new WWE contract tonight just to screw Impact? We'll have to tune in to find out.
Finally, according to a rumor from WrestleVotes, a brand new United States Championship will debut tonight on WWE Raw. WrestleVotes tweets, "The long-awaited debut of the new United States Championship Title will take place tonight on RAW. The source said the belt has a clean, yet prestigious look to it," continuing, "Follow up: the title has a bigger plate style. Similar to the World / Universal. Black strap. Eagle featured prominently." We're not gonna get our hopes up. We've been burned before.
Enjoyed this article? Share it!