John Schnatter, the outspoken founder of the Papa John's pizza franchise, has stepped down as CEO of the company. Two months ago Schnatter claimed the sagging sales at the pizza chain was due to fan "disenchantment" with NFL players protesting during the national anthem. He also spoke out regularly against the Affordable Healthcare Act (Obamacare), stating how the the bill would hurt his company.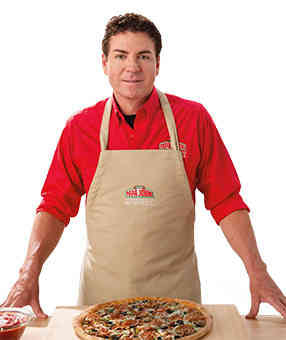 Schnatter made his remarks about the NFL during a conference call about company earnings on November 1st, claiming "The controversy is polarizing the customer, polarizing the country." Since the protesters were predominantly African-American, his remarks were taking as being anti-black by some and the company later apologized. Some believe that Schnatter was pushed into make the statement by Dallas Cowboys owner Jerry Jones who wanted to use the protest as wedge to force out NFL Commissioner Roger Goodell. Jones's wish did not happen, and Goodell recently signed a $200 million contract extension.
Schnatter has been the face of the company — he appears in their commercials and on the pizza boxes. He will step down next month and be replaced by current COO Steve Ritchie. Schnatter is the largest shareholder and will remain chairman of the board. In a statement from Ritchie, he declined to say if the comments about the NFL protests played into the decision, instead saying that it was "the right time for a change." They have not decided if Schnatter will continue to be the company spokesman or not.
Papa John's was founded over 30 years ago, when Schnatter turned a broom closet at his father's bar into a pizza spot. There are over 5,000 franchise locations now, but the stock has dropped 13% since the protest remarks were made. The value of Schnatter's personal stock in the company, 9.5 million shares, has dropped nearly $84 million.
Source: Deadline